Telluride, CO
Sheridan Opera House & The Nugget Theater
Telluride
,
CO
81435
Oct 1 – 3 2015
Purchase Tickets
Hosted by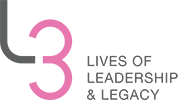 ---
REGISTRATION EXCLUSIVE TO L3 MEMBERS
Save Me a Seat Deposit (Early Bird Rate billed July 15): $288
Early Bird Rate (by Aug. 1): $2,999
Standard Rate: $3,299
---
A unique organization of men and women with proven leadership stature, who are engaged in diverse activities that add purpose and lasting reward to the rest of their lives.
Telluride, home of two film festivals, will be the site of L3's exclusive film event.  With the help of Telluride Mountainfilm, we've created our own festival without the lines and crowds. We'll have some in-depth discussions about what we see and learn.  Of course, we'll make time for some fun, too.
---
SCHEDULE

Thursday, October 1
9 a.m. - 3 p.m. — Board Meeting
4:45 - 5:25 p.m. — Welcome Reception: Vaudeville Bar
5:25 - 7:20 p.m. — Screening: Sheridan Opera House
7:30 p.m. — Dinner: The New Sheridan Chop House - American Room
Friday, October 2
7:30 - 8:30 a.m. — Breakfast: Hotel Columbia
9:30 - 11:45 a.m. — Screening: Nugget Theater
Noon - 1:30 p.m. — Lunch: Telluride Bistro
1:30 - 3 p.m. — Hiking with the Steinbacks & Ashley Boling
4:45 - 5:15 p.m. — Cocktails: Sheridan Opera House
5:15 - 7:25 p.m. — Screening: Sheridan Opera House
7:30 p.m. — Dinner: La Marmotte
Saturday, October 3
7:30 - 8:30 a.m. — Breakfast: Hotel Columbia
9 a.m. — 4x4 Tour OR Town Tour w/ Ashley Boling & Shopping
Noon - 1 p.m. — Lunch: Rustico
1:30 - 4:30 p.m. — Screenings: Nugget Theater
6:30 p.m. — Cocktails & Dinner: AllRed's