High Point, NC
High Point Theater
,
220 East Commerce Avenue
High Point
,
NC
27260
Purchase Tickets
Hosted by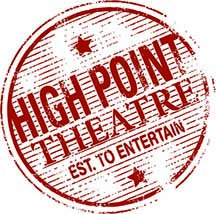 ---
Adutls: $15
Students: $10
---
High Point City Residents get discounted tickets to this performance. Call the box office at 336-887-3001, 12-5pm, Mon-Fri. for more details and to take advantage of this special.
Mountainfilm is dedicated to educating, inspiring and motivating audiences about issues that matter, cultures worth exploring, environments worth preserving, adventures worth pursuing and conversations worth sustaining. Since 1979, the Telluride Mountainfilm Festival has been showcasing leading independent films and filmmakers, shifting its focus from traditionally mountaineering and exploration, to an ever-expanding circle of pioneers in diverse fields – from athletes to environmentalist and scientists to poets. By taking festival films to theaters across the country and internationally, Mountainfilm has been able to access large and diverse new audiences that would otherwise have no window into these filmmakers' unique and important work.