Champaign, IL
The Art Theater
Champaign
,
IL
61820
Mar 29 2016
Show at 7:30 p.m.
Hosted by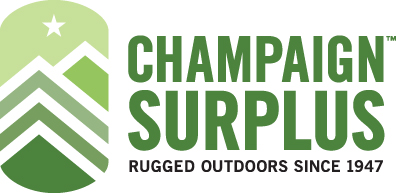 ---
Tickets
General Admission: $10  |  Benefactor: $50
Tickets will be available at the door.
---
Proceeds from this event go to support Ray's Little Ride for the MDA, benefiting ALS research and awareness.
Ray's Little Ride Story:
In late 2014, avid cyclist, outdoorsman, Carle midwife and dear friend of Champaign Surplus Ray Spooner, was diagnosed with ALS.
One item on his bucket list? Riding his bicycle across America. So, in October 2015 a small group of dedicated individuals including Champaign Surplus' Ira & Lynn Wachtel, set out with Ray from San Diego, CA intending to cycle all the way to Florida and raise a bunch of money for the inspiring folks at MDA doing groundbreaking ALS research. Unfortunately, when Ray suffered a devastating crash in Arizona, the original ride plan needed to be altered. But something quite magical happened. Instead of riding the entire route himself, amazing people all over the country (and world) began to log their miles on behalf of Ray -- over 57,000 miles to date! Ray took a little time to heal, got a snazzy new road tricycle and despite the setbacks and reimaginings, was able to complete his trip and dip his front tire into the Atlantic Ocean on November 19th.
Ray has been one of our most dedicated Mountainfilm of Tour supporters over the years, so we decided there could be no better recipient of this years' festival proceeds than Ray's Little Ride for MDA! We hope you'll come out to see some fantastic films, and help us add to his amazing and inspiring efforts to help the advancement of ALS research and support.
This year we are bringing back another Ray Mountainfilm favorite: our amateur Outdoor Photography Contest! It's a great opportunity for our customers and local photographers to showcase their talents. All submissions will be on display in Champaign Surplus March 10-27th for public voting. The overall winner of the contest will be announced during intermission at Mountainfilm on Tour in Champaign/ Urbana on March 29th. The winner will receive a $100 gift card from Champaign Surplus!