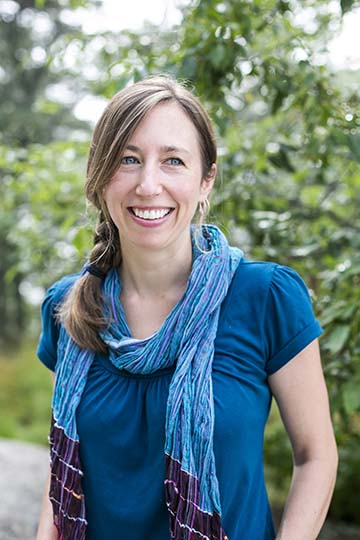 Sarah Garlick
Sarah Garlick is a rock climber, geology nerd, science writer and designer of informal STEM (science, technology, engineering, mathematics) learning experiences. She is the author of two books:
Flakes, Jugs and Splitters: A Rock Climber's Guide to Geology
, winner of the 2009 Banff Mountain Book Award, and the
National Geographic Pocket Guide to Rocks and Minerals of North America
. Garlick is also a writer and producer for
Namuli
(Mountainfilm 2016), a documentary film about rock climbing, biological discovery and community-based conservation in Mozambique and was the curator of "Beyond Granite: the Geology of Adventure," an exhibition at the Museum of the White Mountains in Plymouth, New Hampshire. Garlick serves as the director of science policy and outreach for the Hubbard Brook Research Foundation, the support arm of a long-term ecological study based in northern New Hampshire.