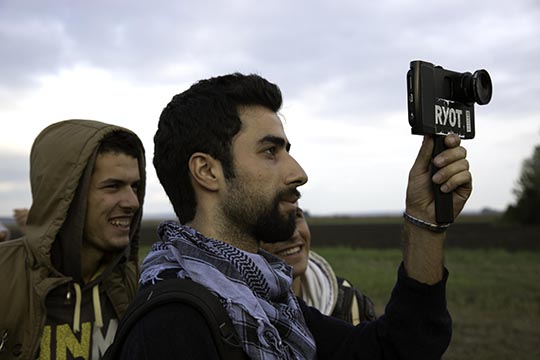 Mehyar Sawas
Mehyar Sawas was born and raised in Syria with a passion for art. As a child, he longed to be a sculptor, and he realized this dream in 2012 when he earned a degree from the Technical Institute of Applied Art. As a painter, sculptor and designer, Sawas never planned to leave Syria, but he found himself as a refugee fleeing the war. His passion for art fled with him as he went to Turkey and finally Austria, where he continues to work as an artist.
The Sculptor of Damascus
(Mountainfilm 2016), shares his journey and experiences as an artist refugee.