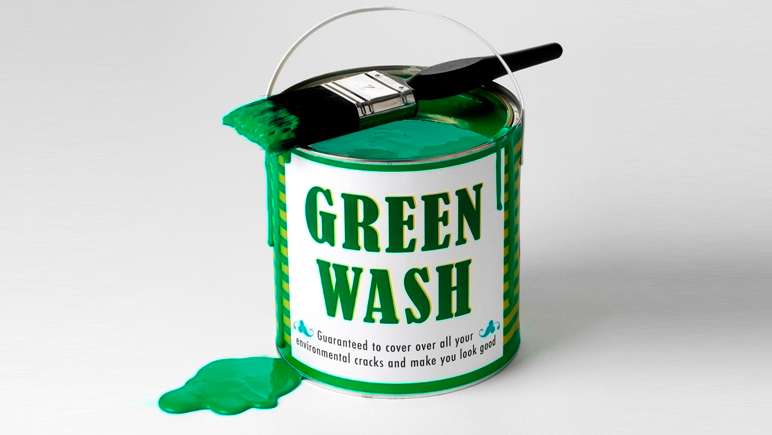 September 14, 2012
What Motivates Companies to Make Environmental Choices? The Bottom Line
Without a federal cap-and-trade program or a national clean energy standard, why do some companies evaluate and reveal their environmental impact? Because it makes good business sense. The "triple bottom line" — which measures success with an eye toward finances, the environment and social impact — is beginning to merge with the plain old bottom line. Saving money means increasing efficiency, and increasing efficiency leads to better environmental decisions.
This trend is seen with such companies as FedEx, which has announced environmental targets to lower emissions. Similarly, UPS is trimming its jet fuel use. Lessening fuel consumption, for both companies, improves the bottom line. Businesses that take such steps are often lauded for their environmental awareness, but does the bottom line — even as it now blends with the triple bottom line — deserve kudos?
Sustainability reports, even those assessed by third parties, are becoming more common, thanks to pressure from stakeholders and industry competitors. (To see a detailed example, check out Ford Motor Company's attention to sustainability online.) The problem with these reports, however, is that they lack standardized criteria about what to measure and reveal. For example, a company might focus on its low energy use and carbon emissions and omit high water use. "Greenwashing," focusing PR on the positive and keeping quiet about the negative, is all too easy without specific guidelines to follow.
The problem is that there's no integrated reporting system to follow. Organizations, such as the Global Reporting Initiative, United Nations Global Compact, Carbon Disclosure Project or the new Sustainability Accounting Standards Board are vying for that position, but there's no sustainability equivalent for the Securities and Exchange Commission (SEC), which creates and enforces financial regulations for public disclosure in the United States. (Note that two years ago, the SEC released a guidance that requires companies to consider climate risks on their annual 10-K financial forms, but climate change is only one component of a company's environmental impact.)
It's not the fault of business that there's no standardization to follow when reporting sustainability practices, and some companies (Ford may actually be one) deserve recognition for setting the bar in their industry. But until companies are required to follow the same guidelines, there's no way to compare one sustainability report with another. That leaves the bottom line as the strongest incentive to make environmental decisions, which means corporations get to decide when to make — and promote — good environmental practices.