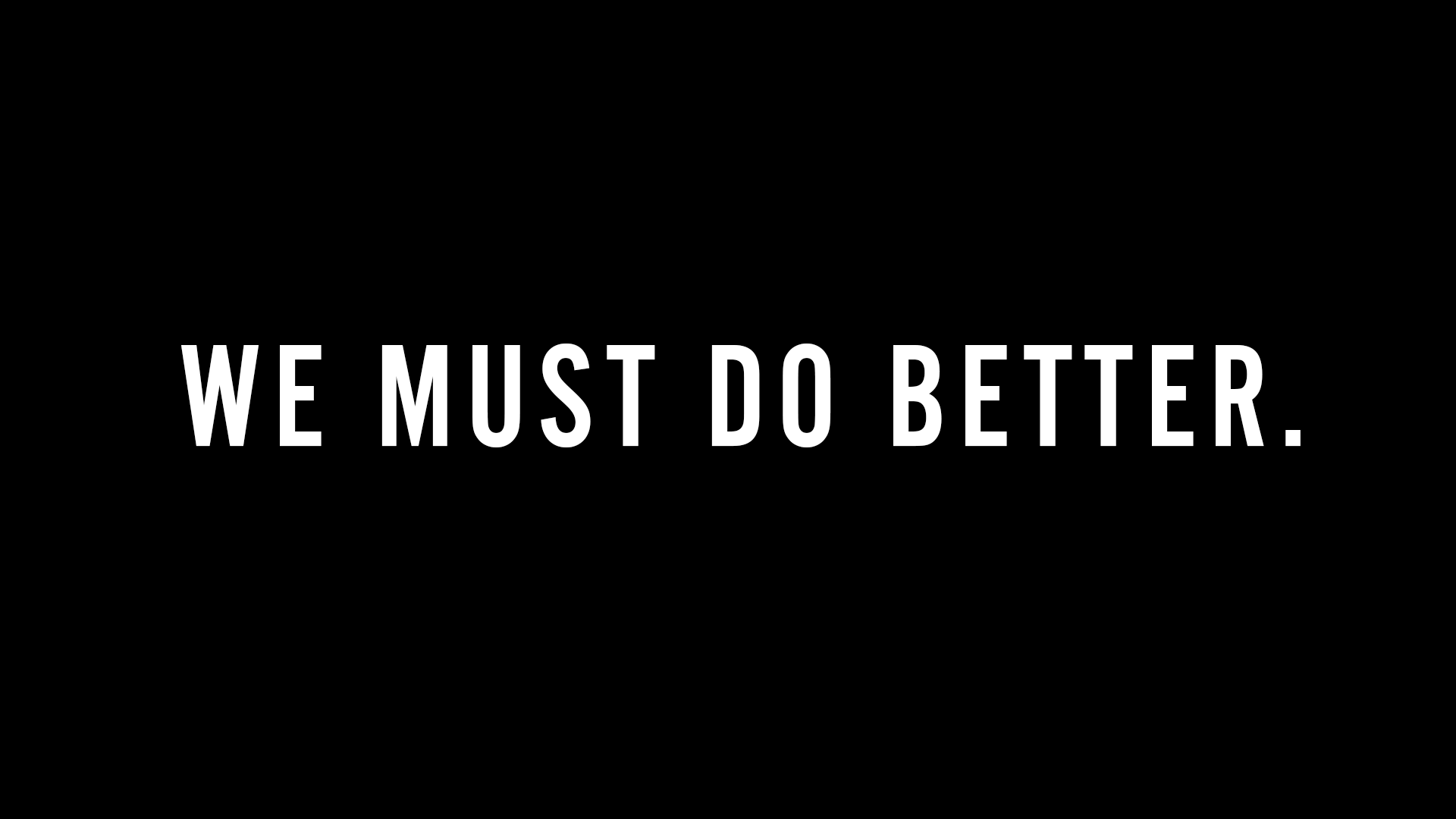 June 12, 2020
We Must Do Better
Our mission is to use the power of film, art and ideas to inspire audiences to create a better world. We recognize that creating a better world is not possible without ensuring that Black communities' lives and voices are valued, lifted and recognized.
We are here to stand up and voice our support for ending systemic racism and racial violence everywhere. We understand that systemic racism has oppressed Black, Indigenous and People of Color for generations and continues to exacerbate the intertwined effects of social and environmental injustice around the world. White communities must actively seek to understand the ways we have internalized, upheld and perpetuated systemic racism. It is our responsibility to develop genuine empathy for our fellow humans and take the necessary steps to affect change. Mountainfilm sits at the intersection of the outdoor and film industries. As such we must own the exclusion, tokenization and co-opting of the stories and culture of Black, Indigenous and People of Color that happens in our industry. We understand we must do better.
As an organization, we commit to providing a platform that amplifies the voices of underrepresented communities. We will continuously work to increase diversity and awareness within our own organization and work toward a more just and equitable world for all.