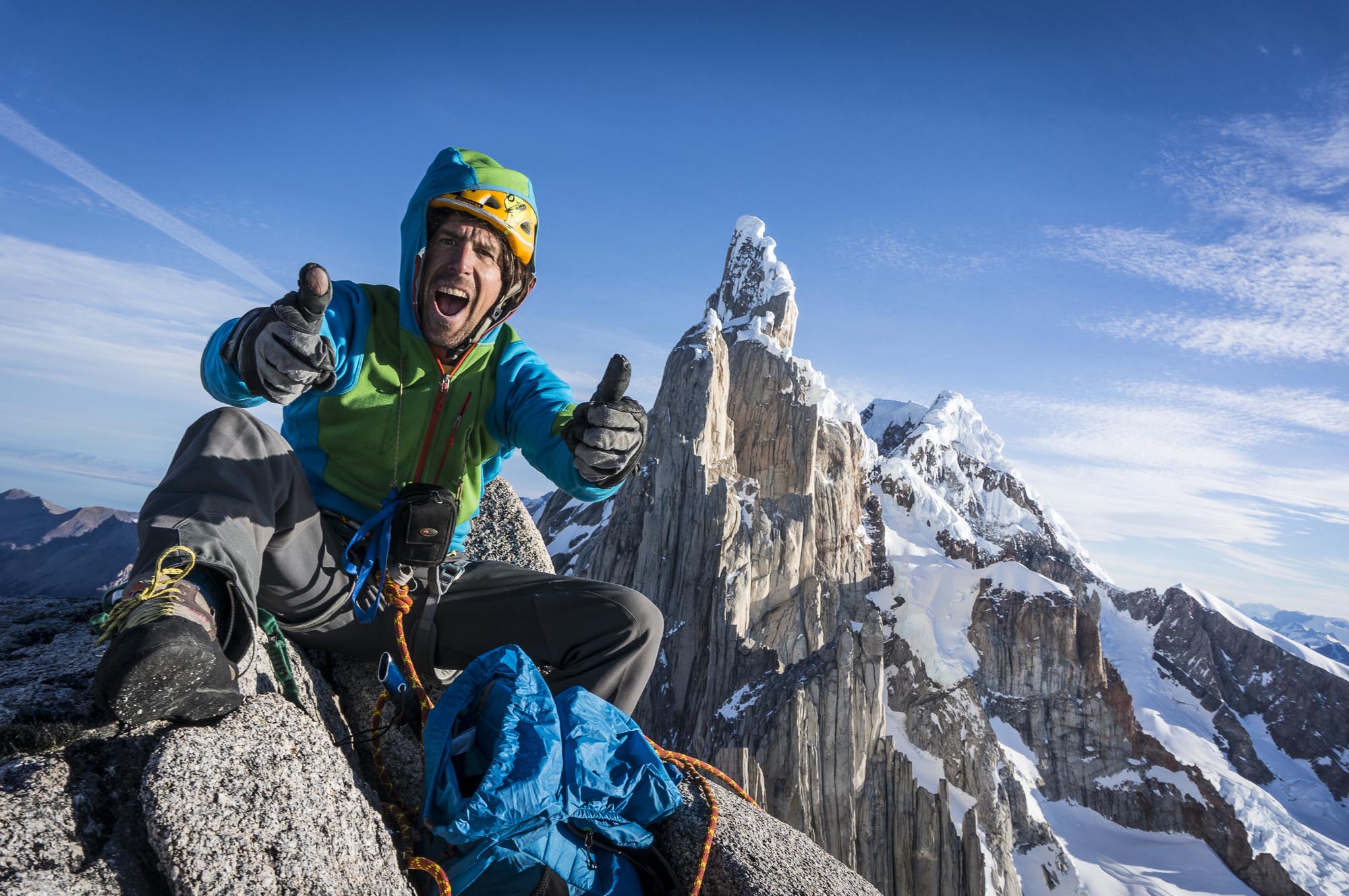 May 2, 2015
Telluride Mountainfilm Announces 2015 Film Lineup
Climbing features, environmental docs, quirky shorts and more will fill Memorial Day weekend festival
From May 22-25, Telluride Mountainfilm will fill big screens all over town with heart-thumping climbing adventures, provocative environmental features, thoughtful cultural portraits and stories of inspiration, larger-than-life personalities and indomitable human spirit.
Mountainfilm has announced its 2015 film lineup. The program includes the highly anticipated climbing film Meru, which chronicles the historic ascent of the formidable Shark's Fin peak in northern India; Louie Psihoyos' new environmental call to arms, Racing Extinction; Festival Director David Holbrooke's portrait of his father, The Diplomat; a trilogy of Sebastian Junger documentaries that culminates in his latest, Last Patrol; and a host of funny, exhilarating, charming and quirky selections.
"We're really excited about our diverse lineup this year," Holbrooke said. "The program goes back to our roots with more outstanding climbing films than we've ever had in my time here and our environmental lineup is really strong as well. As a subject for films, Afghanistan provided a wealth of terrific options for documentaries and then there are also some thematic stretches that I think our audiences will really enjoy."
The program, which features nearly 30 feature films and scores of shorts (several of which will be premieres), is especially heavy on climbing films this year with a host of inspiring, compelling and heartbreaking stories of life on the crags.
Among the climbing films are Jeff Lowe's Metanoia, which chronicles the incredible life of one of the world's best climbers and his current battle with debilitating disease; Down to Nothing, a Camp 4 film that follows a harrowing expedition in Burma led by Telluride mountaineer Hilaree O'Neill; and A Line Across the Sky, a hilarious work in progress by Sender Films that captures Tommy Caldwell and Alex Honnold's historic 2014 Fitz Traverse. Others include Cerro Torre, Valley Uprising, Drawn and Force.
The festival will also feature a host of environmental and cultural films that touch on climate change, war, ocean health, preservation of wild places and human resilience. How to Change the World is a fascinating look at the birth and evolution of Greenpeace; Unbranded is a soaring story of self-discovery on horseback and Cartel Land is a gut-punch of a film about borderland violence in Mexico.
Mountainfilm is also thrilled to screen three of its Commitment Grantees in 2015: Frame by Frame, The Rider and the Wolf and Les Voyageurs Sans Trace.
And, of course, the lineup features a fantastic selection of films that fall outside of the world of environment and adventures. Very Semi-Serious is a charming film about New Yorker cartoons; Welcome to Leith is a gripping tale of a white supremacist's attempt to take over a tiny North Dakota town and No Cameras Allowed is a youthful jaunt — without tickets — through music festivals.
As is Mountainfilm tradition, many of the filmmakers and subjects will be present to talk about their projects and interact with audiences
"Our 2015 films touch on everything from the delightful minds of New Yorker cartoonists to the ravages of war in South Sudan and the colorful history of climbing in Yosemite," Program Director Katie Klingsporn said. "The unifying theme is that they are fantastic, well-told and rich stories, the kind of stories that feed the soul."
Holbrooke echoed that. "The films will provoke discussion and inspire audiences to engage in the world like they never have before," he said. "Personally, I am really excited and a bit nervous to screen my new documentary at Mountainfilm this year and look forward to seeing the audience response to The Diplomat and the whole festival in general."
SEE THE COMPLETE LIST OF FILMS FOR TELLURIDE MOUNTAINFILM 2015.