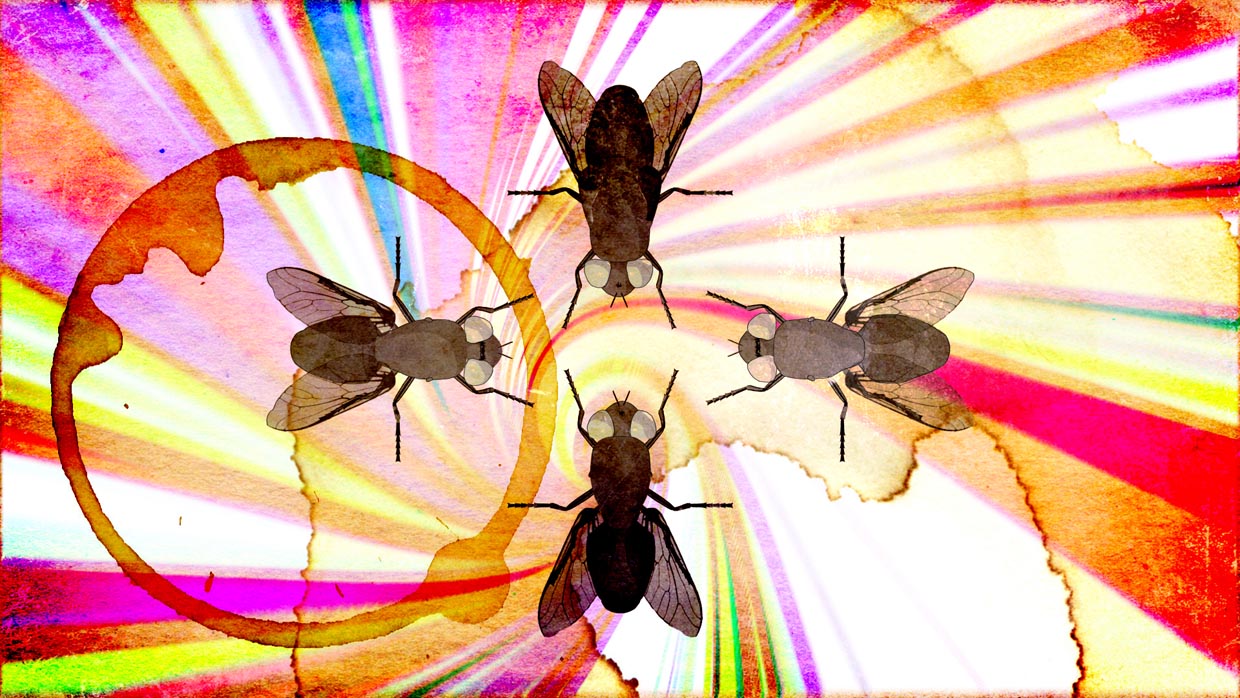 May 3, 2014
Show Everyone Your Heart: An Interview with Animator Jilli Rose
Who, or what, inspires you and how does that translate into your work?
I tend to get visual ideas from reading, rather than from watching films. My notebooks are filled with slices of things I've read with accompanying thumbnails and notes. Working with color also generates a lot of thoughts for me — I love wasting time with tools like Kuler, and I collect colored scraps of paper to move around, juxtapose and work up compositions with. But I love the experience of watching films, and I really appreciate the sensory ethnography of filmmakers at the moment, such as Jessica Oreck's work. I often like films that I feel, rather than understand, that move me in ways that I may find hard to articulate. Jan Swankmajer's films do that for me. The filmmaker whose work I come back to over and over at the moment is Werner Herzog. His exploration of the full breadth of what it means to be human, his quest for the sublime and his idea of "ecstatic truth" slay me. Oh, and I really enjoy the compassion, color and belly laughs that Wes Anderson serves up. If I can some day create films that blend together all of those qualities, I'll be totally pleased with myself.
If you were to offer three tips to another filmmaker, what would they be?
1. Work with a great editor, rather than just reading a fantastic book about editing, such as Walter Murch's In The Blink of an Eye, and trying to do alone as I did. Walter Murch wrote that editors, via a process of questioning, help directors recover the initial dream of their film, which has gotten buried by the grit and grind of production. I find that idea so beautiful — editors are like therapists for your film!
2. Show everyone your heart. Tell the stories that you're passionate about, that light you up – they're yours to tell.
3. Find some way to unearth your story instinctively. Stories are in our DNA, and film is superb at allowing us to comprehend ideas without having to think about them directly. So trust the ideas your subconscious serves up. Trust that your audience will find a way into them, just as you did.
Women are poorly represented in the film industry—on screen and behind the scenes. As a woman in the industry, would you like to do something to change that?
I'm an independent animator, so I tend to work alone and not really be that involved with a film community. But I read somewhere that less than 2 percent of cinematographers are women and that has totally inspired me to get behind the camera this year. That's an appalling statistic.
JilliRose was an award-winning co-owner, producer, director and animator at Phleschbubble Productions for 15 years before starting Bespoke Animation in 2012 to concentrate on creating animated films and mixing her animations live. She has created award-winning graphics for documentary feature films and television, including the title sequence for the Discover Channel series "Mythbusters." Rose released her first short film Predator!!!in 2012, and Sticky (Mountainfilm 2014) is a documentary about an endangered insect.