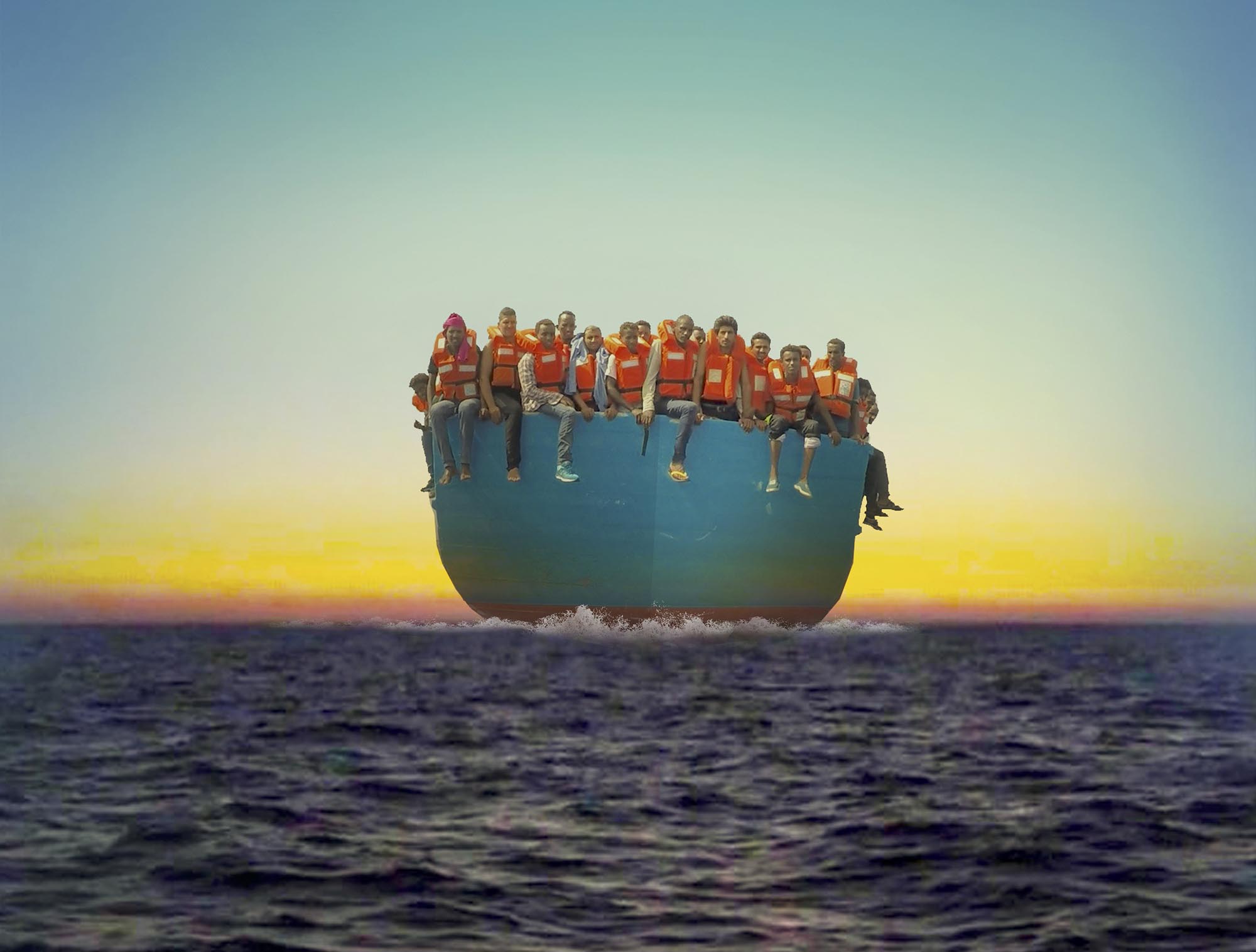 January 9, 2019
Seven Mountainfilm Selections Make Oscar Shortlist
Minding the Gap, RBG, Lifeboat among contenders
The Academy of Motion Picture Arts and Sciences on Monday unveiled shortlists in consideration for the 2019 Oscar awards. Among the documentaries singled out as the year's best were several that played at Mountainfilm's 2018 festival.
Of the 15 feature documentaries on the shortlist for that category, five appeared in Mountainfilm's theaters over Memorial Day weekend. They include Dark Money, On Her Shoulders, RBG, Won't You Be My Neighbor and Mountainfilm's 2018 Audience Choice and Best Documentary Feature Award-winner, Minding the Gap.
In the short category, meanwhile, two of the 10 films shortlisted for Oscars played at Mountainfilm. They include Marshall Curry's haunting short A Night at the Garden, as well as Skye Fitzgerald's harrowing look at Tunisian migration, Lifeboat — which had its world premiere in Telluride.
Mountainfilm Festival Director Suzan Beraza said it's exciting news that reflects the caliber of documentaries Mountainfilm hosted last year.
"2018 was a remarkable year for documentary storytelling, and Mountainfilm is so honored that seven films we programmed ended up on the Academy's Oscar shortlist," Beraza said.
Now that the shortlists have been announced, members of the Academy have until Monday to vote for their favorites. This round of voting will determine the finalists — narrowing each documentary category to five. Those finalists will be announced Jan. 21.
When reached Tuesday, Fitzgerald said it feels great to have Lifeboat make the shortlist.
"It always feels good to see your work recognized in some form or fashion," he said. Making the shortlist, he added, signals that Lifeboat has been seen and acknowledged by some very established people in the film industry.
Lifeboat hones in on migrants making the dangerous water passage from North Africa to Europe — a desperate journey via crowded and flimsy rafts that too often ends in tragedy — by embedding viewers onto the boats carrying migrants, as well as a rescue vessel operated by a German non-profit that fishes exhausted and depleted passengers out of the ocean.
Unlike video sound bites or news blips about the migration crisis, Beraza said, Lifeboat places the viewer into the issue in a visceral and unsettling way. The result is an outstanding piece of storytelling.
"It's just visually stunning, heart-wrenching and an incredibly important issue," she said.
Premiering the film at Mountainfilm was a no-brainer, Fitzgerald said. He had such a great experience screening the 2015 short film, 50 Feet From Syria, at Mountainfilm, that he knew he would strive to return with his next film. (50 Feet From Syria and Lifeboat are the first two in a trilogy he's working on.)
"Mountainfilm feels like my festival," Fitzgerald said. "I made a concerted effort [with Lifeboat] to make Mountainfilm. It was my target."
The project was also awarded a 2017 Commitment Grant, which Fitzgerald said signaled Mountainfilm's belief in the project. If he finishes the third in the trilogy, he says, he knows where he'll bring it.
Lifeboat is currently available to screen on The New Yorker's website.