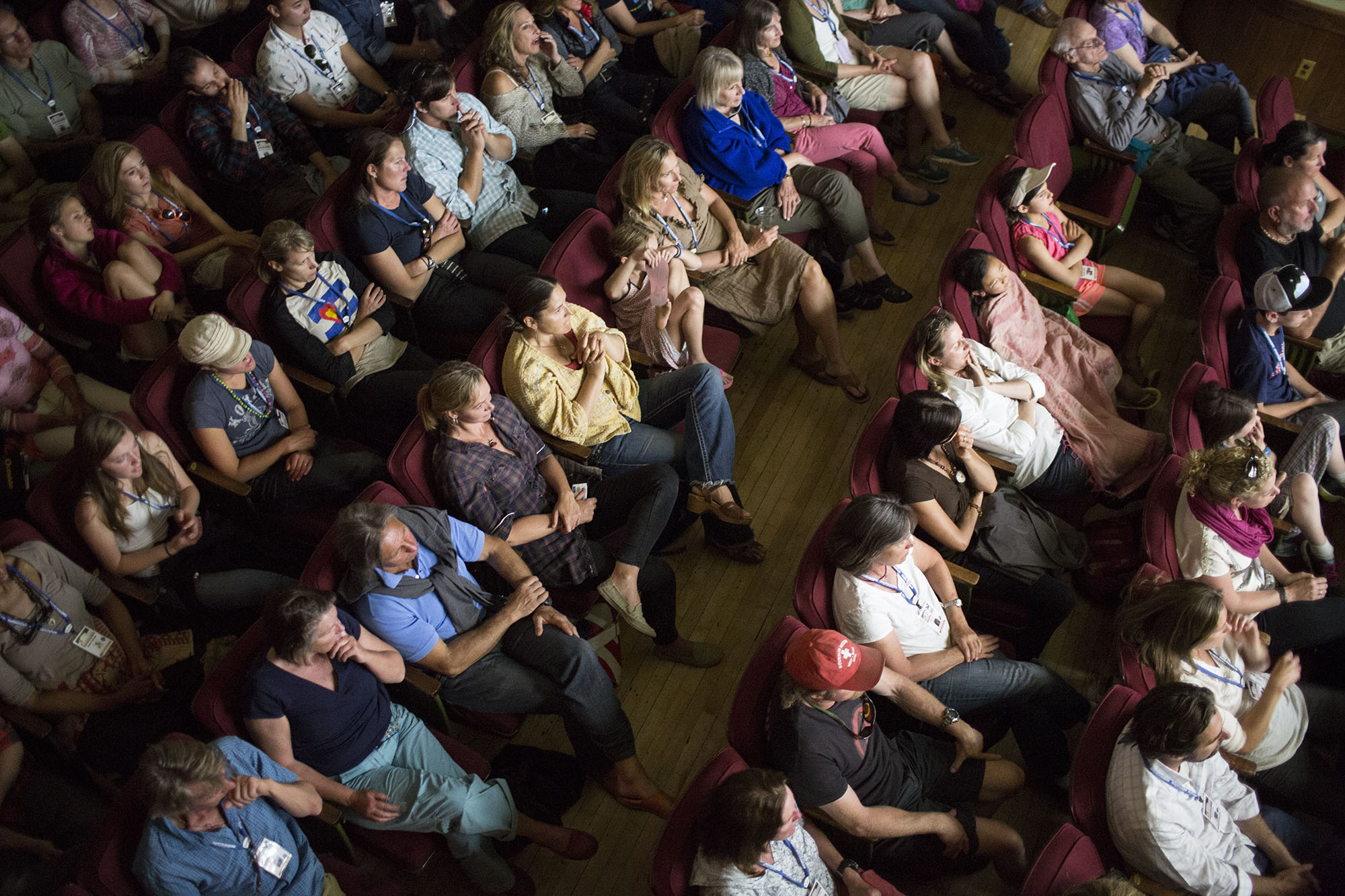 December 30, 2014
Record Month for Mountainfilm on Tour & Movies that Matter
The month of November was a blur. My daughter celebrated her twentieth birthday, the nation observed Thanksgiving, and Mountainfilm on Tour set a record for the highest number of shows in a single month. At times, it felt like I attended all of them, but we've cultivated and nurtured the largest contingent of trained presenters in the Tour's history—and, boy, did we need them!
While our bread-and-butter program is still a one-night screening, we continue to add more and more multi-day events, which, in the last 30 days, had us scurrying from Watercolor, Florida, to Washington, D.C., and from Sandy, Utah, to the hallowed stage of Lincoln Center in New York City.
As our attendance continues to increase at each of these shows, the demand for us to include our new education initiative, Movies That Matter, also rises. Developed in 2013, this program gives us the opportunity to screen age-appropriate films to K-12 students in cities where we travel, providing both a unique, visual form of entertainment, as well as education about issues and causes that we think are important. With the teaching materials we provide, teachers can also continue the discussions about topics presented in the films at their own pace back in the classroom.
My highlight of the month was spending quality time with the special guests we toured with in Savannah, Georgia, and New York City. With the generous support of our Savannah hosts, Mountainfilm on Tour-Savannah, we brought the director of Mending the Line, Steve Engman, and the main subjects of the film, Frank and Jeanne Moore, to Armstrong State University, where the film played to a sold-out crowd that included many WWII veterans. Frank was even bestowed the honor of being Grand Marshall of the Veteran's Day parade the following day.
Not 10 days later, we welcomed all three of them for the Big Apple premier of the film at Lincoln Center. The entire weekend was chock full of guests and filmmakers, including Alfredo Alcantra and Duke Phillips from Duke and the Buffalo; George Knowles, Connie and Kai Lightner of 14.c; Roger Kass, director of Emptying The Skies; Erin Krozek and Matt Livadary from Queens and Cowboys; Meredith Lavitt and Jenny Wilson of The Grand Rescue; Erik Henrikson, who directed Likebomb Skiing; and David and Michael Hanson, directors of Who Owns Water.
Now that November's record month is over, it's good to settle back into Telluride and enjoy some skiing—and, of course, prepare to travel the world with Mountainfilm on Tour and Movies that Matter in 2015. See the upcoming Tour schedule and support a locally produced show in your area!
—Henry Lystad, Director of Mountainfilm on Tour