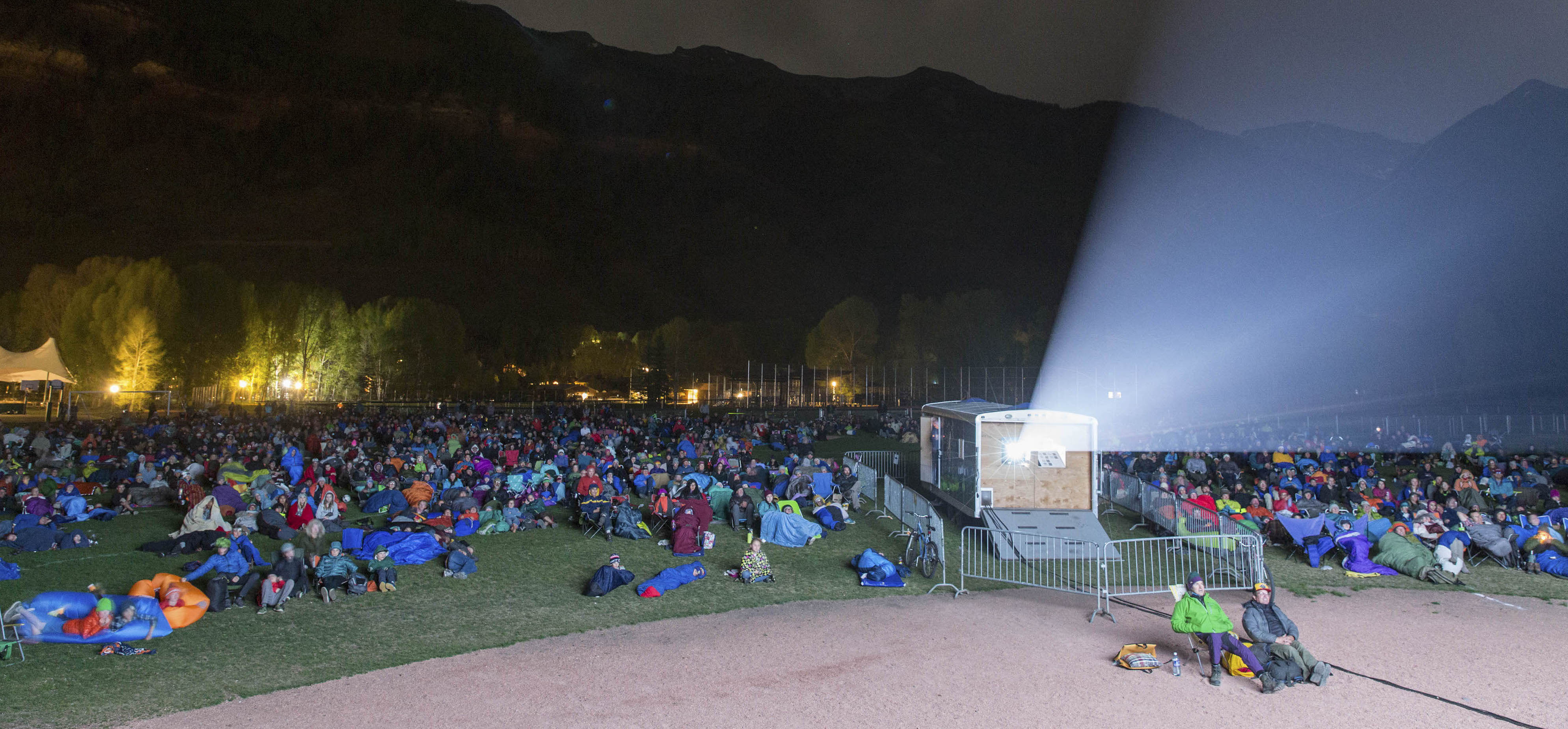 May 21, 2019
No Pass Necessary
Loads of free programming on tap during Mountainfilm
At Mountainfilm this weekend, thousands of people will file into theaters to watch documentary films, participate in the symposium and catch top presenters. But here's a hot tip: You don't have to have a pass to enjoy Mountainfilm. The festival offers a gamut of free events in the form of gallery walks, outdoor programming, talks and films.
In fact, Festival Director Suzan Beraza estimates that half of Mountainfilm's programming is free and open to the public.
And that's by design, she says.
"Mountainfilm wouldn't exist without the incredible support of the Telluride community," Beraza said. "They are so intertwined, it's like one couldn't exist without the other. Offering free events is a way to demonstrate our incredible gratitude to this community."
After all, the more people who are exposed to the game-changing ideas, dynamic presenters and innovative artists that will be represented at the festival, she says, the better.
Here's a guide to Mountainfilm's free programming:
Base Camp
Mountainfilm will screen movies at its free outdoor theater, Base Camp, Wednesday through Sunday nights. Films start at 8:45 p.m., and the audience should bring warm layers and low-backed chairs. Audiences can expect plenty of local representation this year — including a debut narrative short by Max Walker-Silverman (Lefty/Righty, Thursday); a feature film about Telluride's own Valley Floor (The Valley, Thursday) and two new films from hometown heroes Ben Knight and Travis Rummel (Life of Pie, Friday; and A Thousand Casts, Sunday). Saturday, as is tradition, is reserved for the always-popular Adrenaline program.
Gallery Walk
An impressive array of visual artists — many who are also subjects of films — will exhibit their art at Telluride galleries for the festival's annual Gallery Walk, which is free and open to the public. The reception takes place Friday from 3:30–6:30 p.m. This year's artists include Winfred Rembert, whose intricate leather carvings are considered an American treasure, at Ah Haa West; David Benjamin Sherry, a renowned contemporary photographer whose hyper-vivid images of the American West are helping reframe the way we see public lands, at Telluride Gallery of Fine Art; and Douglas Miles, Sr., a designer and founder of Apache Skateboards who draws both from modern street culture and traditional Apache art; at Ah Haa East.
Coffee Talks
Each morning of the festival, special guests, film subjects, artists and authors take part in intimate and engaging panel conversations over coffee. Mountainfilm's free Coffee Talks offer access to candid and dynamic discussions with incredible guests. There are seven talks each morning on Saturday, Sunday and Monday of the festival, plus a special Monday talk with Tom Shadyac and Cheryl Strayed at the Sheridan Opera House. All take place from 8–9 a.m. — BYO mug. This year's talks include a discussion with activists Erin Parisi and Bam Mendiola about equity in mountaineering (Saturday, Christ Church); a one-on-one with Obama advisor and author Ben Rhodes (Sunday, Mountain Lodge); and a conversation with pioneering climber Sir Chris Bonington (Monday, Ah Haa West).
Free-Range Programs
Mountainfilm's Free-Range Programs offer a nod to the festival's roots by taking people outdoors. This year, the festival's presenting sponsor, The North Face, is also getting in on the action by hosting twice-a-day climbing, biking, hiking or via ferrata outings on Saturday and Sunday. Other Free-Range offerings include field sketching with artist Abby McBride (Saturday, 3 p.m.); a railroad history tour with film subject John Bush (Sunday, 11 a.m.); and a nature walk with author Cheryl Strayed and blogger Jenny Bruso (Sunday, 2 p.m.). Find info or sign up at the North Face tents in Elks Park.
Special Events
And finally, there are free special events. The Mountainfilm edition of Twenty(by)Telluride takes place Wednesday at 7 p.m. at the Sheridan Bar. Friday's bilingual Cine de las Montañas film program takes place at 6:30 p.m. at the Library. Free ice cream will be scooped Saturday from 2-3:30 p.m. on Colorado Avenue during the annual street party that is the Ice Cream Social. The public is invited to buy their favorite Mountainfilm books during Sunday's Reading Frenzy from 2-4 p.m. at the Ah Haa School. People can swing in to Happy Hours (and a Half) Saturday and Sunday nights from 5:30-7 p.m. at the Liberty Bar for entertainment hosted by Timmy O'Neill. And Monday's special Mountainfilm edition of the DownLow will feature a free night of live storytelling at the Sheridan Opera House starting at 7 p.m.
You can see the full festival schedule here.