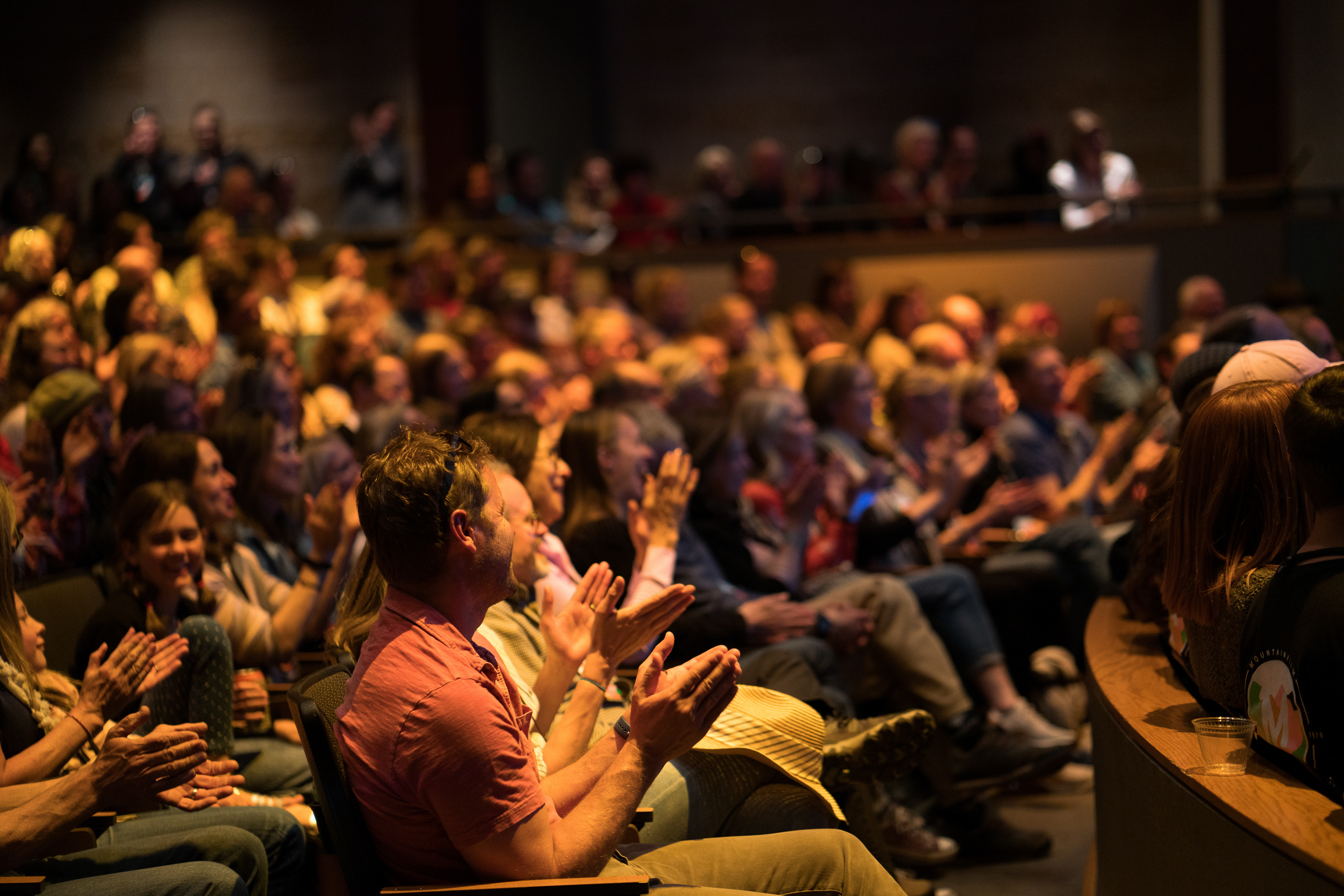 April 1, 2022
MOUNTAINFILM RETURNS TO IN-PERSON FESTIVAL MAY 26-30, 2022
Festival welcomes film lovers back to Telluride for its 44th year
Telluride, Colorado (March 22, 2022) – Mountainfilm is excited to announce its return to a complete, in-person festival this upcoming Memorial Day weekend in Telluride, Colorado. After two years of successfully hosting online and hybrid festivals, the longest-running documentary film festival will celebrate its 44th year of indomitable spirit back in the heart of the San Juan mountains May 26-30, 2022.
"We're back! This is a very special year for Mountainfilm," says Executive Director, Sage Martin. "We are so grateful to be returning to a full in-person festival, and we invite our local community to join us and share in a weekend full of adventure, inspiration, passion and activism. Mountainfilm promises to deliver that much-needed dose of post-pandemic inspiration and stoke."
Mountainfilm has already slated over 130 films to be screened over the course of the 4-day festival. In addition to screening leading independent documentary films from around the world, the festival returns to hosting a multi-day speaker series on contemporary issues facing our world and society, art and photography exhibits, early morning coffee talks, outdoor programs, book signings, an ice cream social, student programs and the closing picnic award ceremony. Presentations and panels are scheduled throughout the Memorial Day weekend event with a wide diversity of special guests, ranging from artists and adventurers to journalists and activists.
This year's program will also feature the Minds Moving Mountains Speaker Series with renowned filmmakers, activists, artists and visionaries, including our guest director Jeff Orlowski-Yang, Rick Ridgeway, James Balog, Nalini Nadkarni, Woodwell Climate Scientists, a special Grist Fixer conversation and more.
Passes for the festival are available online at www.mountainfilm.org; however for those who are unable to purchase a pass this year: don't despair. Mountainfilm is stoked to continue offering free events throughout the weekend, including four nights of free movies at Base Camp, the state-of-the-art outdoor theater in Town Park. All films begin at 8:30 p.m and the audience is encouraged to bring warm layers and low-backed chairs. Additionally, Mountainfilm After the Fest gives online access to most of the films showcased over the festival weekend.
Festival Director Suzan Beraza adds to be sure and check out the many free events happening during Mountainfilm. "It's a way of thanking the community that has given so much to the festival over its 44-year history," Beraza said. "Mountainfilm wouldn't exist without Telluride. We will always keep that local spirit alive."