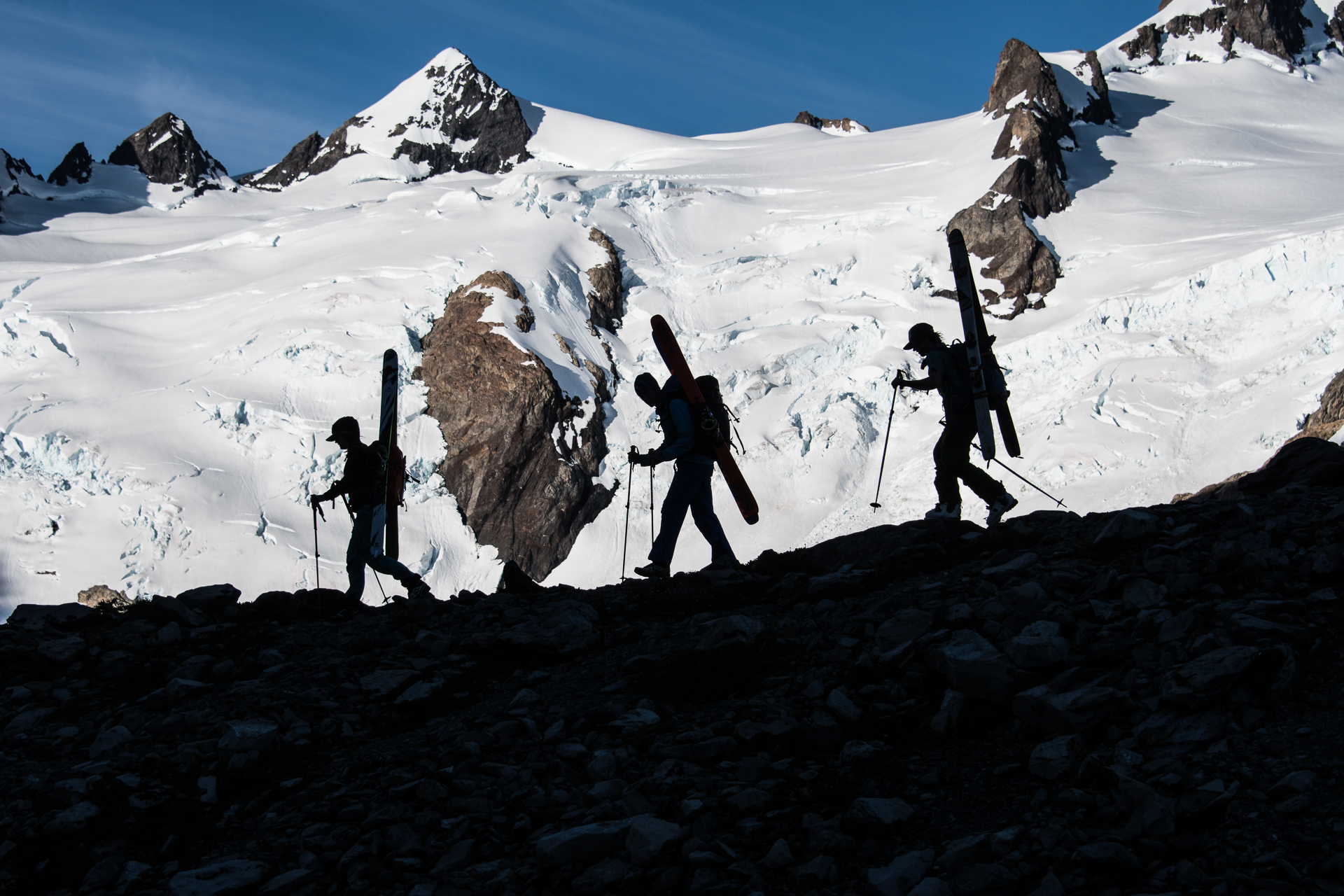 December 20, 2016
Mountainfilm presents 'Shorts in Winter' on Dec. 26 at the Opera House
Telluride Mountainfilm has a gift for the community this holiday week: skiing, snowstorms and winter stories on the big screen. The organization's winter film night, titled "Shorts in Winter," takes place Dec. 26 with screenings at 5 and 7 p.m. at the Sheridan Opera House.
The program features four new ski shorts that were released after the 2016 festival, as well as a special encore screening of Senior: 82 Winters in Telluride, a film by Ben Knight and Travis Rummel that celebrates the life of Telluride ski pioneer Senior Mahoney.
"When we started putting together the Dec. 26 program, we realized there are a bunch of exciting new ski films out there," festival director David Holbrooke said. "We thought, why not? Telluride's a ski town, let's just jump into ski films."
Along with high adventure, the power of storytelling is also central to Mountainfilm. In that spirit, the Shorts in Winter films are more than just action and beauty. They are stories that range from a skier's journey into the cultural and geographical unknowns of Iran to a group of adventurers who embark into the nation's national parks to find both history lessons and great turns.
"We're always looking for a great story," Holbrooke said. "And these ski films, while they do focus on skiing, show how far storytelling has come in the genre." Holbrooke added that Mountainfilm is thrilled to share Monumental, which at 42 minutes is anchor film of the program.
We're particularly excited to show Monumental because it looks into Mountainfilm's 2016 theme of national parks, but in a whole new way," he said.
Tickets are $20 for adults and $15 for children in advance, and $25 for adults/$20 for children at the door. Buy them online at Mountainfilm's events page. The program's lineup is as follows:
• Genesis, 6 min. This short film from DPS Skis melds existential ideas on the origins of life with ethereal shots of skiers ascending and skiing the graceful spines of Alaska's Chugach Range.
• Budludza, 5 min. Skiers Ole Pavel and Lukas Jones explore the ruins of a communist monument in this stylish dystopian short from Ben Sturgulewski, which is a segment from his 2016 MSP feature, Ruin and Rose.
• Iran: A Skier's Journey, 13 min. This poetic film from Jordan Manley is a meditation on a complex country that can be both welcoming and impenetrable, as seen through the eyes of skiers.
• Monumental: Skiing Our National Parks, 42 min. Monumental celebrates the centennial of America's National Park Service through ski adventures in Yellowstone, Glacier and Yosemite. Along with finding amazing ski lines, this group of modern adventurers digs into the history and importance of our parks.
• Senior: 82 Winters in Telluride, 5 min. This short portrait by Felt Soul Media offers a look into a bygone era in Telluride — when streets were unpaved and homes were cheap — and pays homage to a seminal skier and straight-talking man whose influence on the town is beyond compare.