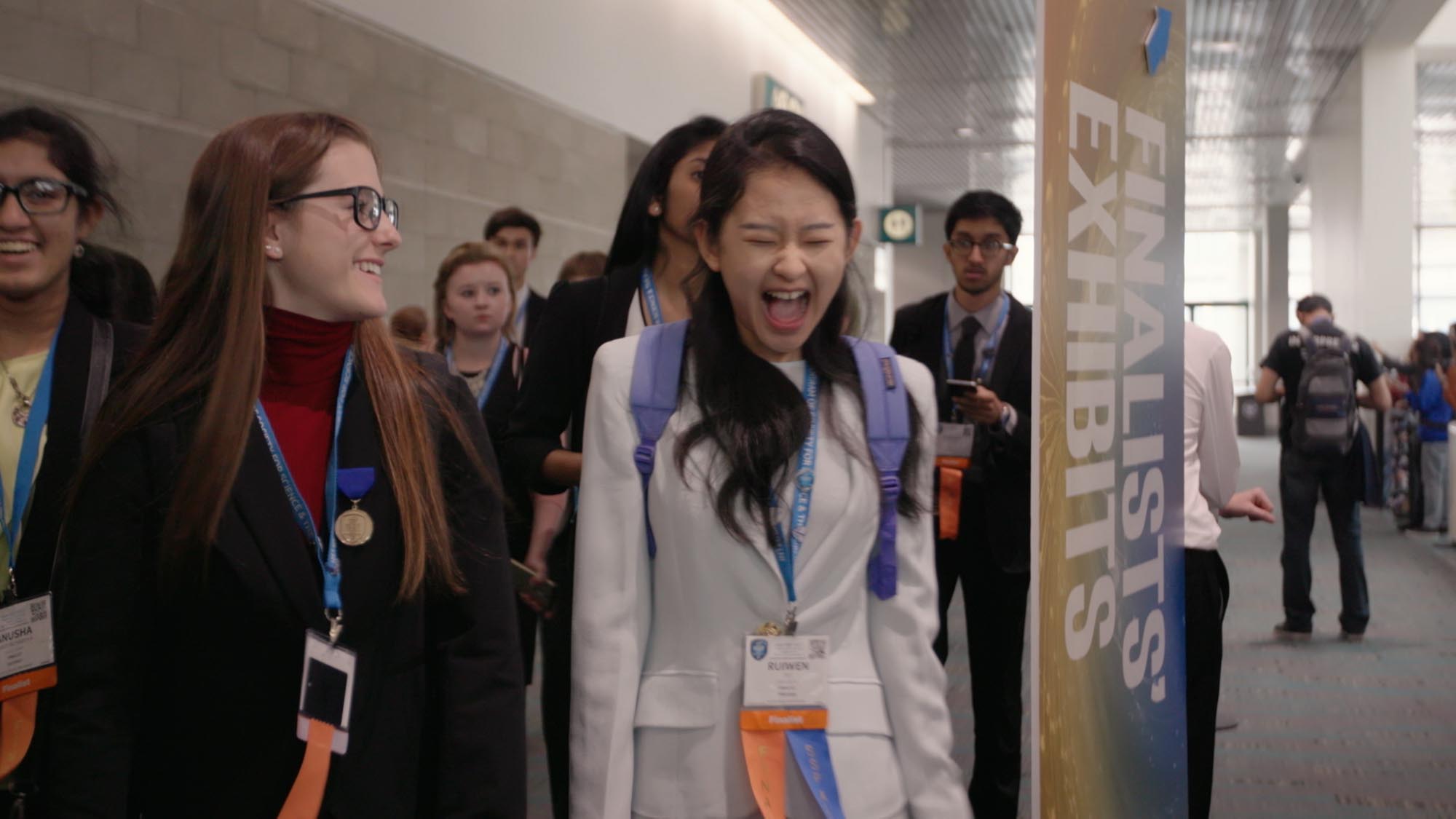 December 17, 2018
Mountainfilm Presents "Science Fair" at Annual Film Night Fundraiser
Audience favorite highlights teenage prodigies changing the world
What could be more fun than watching the goodness and goofiness of teenage scientists from all over the world compete against 1,700 of their brilliant peers for a $75,000 prize and the glory of being named Best in Fair at The International Science & Engineering Fair? If you're like us and enjoy a suspenseful, quirky and riveting winner-take-all documentary, then you won't want to miss audience favorite Science Fair on December 26.
Applauded by critics as "immensely likeable," "rich in positive messaging" and an "ode to the teenage science geeks on who our future depends," and winner of the audience award at both Sundance and SXSW, Science Fair follows high school students from around the world as they navigate rivalries, and of course hormones, on their journey to the coveted prize. The film, co-directed by Cristina Costantini and Darren Foster, offers a front-row seat to the victories and defeats of a motivated and astonishing group of young people who are on a mission to change the world through science.
Mountainfilm will celebrate these young scientists' indomitable spirit at its annual film night fundraiser on December 26. The event will feature screenings of Science Fair at 5:00 and 7:30 p.m. at the Sheridan Opera House. The program will also feature A New View of the Moon, a short film by Wylie Overstreet & Alex Gorosh. Both films are appropriate for audiences of all ages. Also, highly coveted items, like a pair of Wagner skis, will be featured in a silent auction.
Festival Director Suzan Beraza said Science Fair was an easy pick for Mountainfilm's annual fundraiser. "This is a perfect, feel-good film for the holidays," Beraza says. "you'll want to stand up and cheer for these endearing (and wickedly smart) science geeks."
Advance tickets are $20 for adults and $15 for children 12 and under. At the door, tickets will cost $25 for adults and $20 for children. The Sheridan's SHOW Bar will open an hour before each screening.