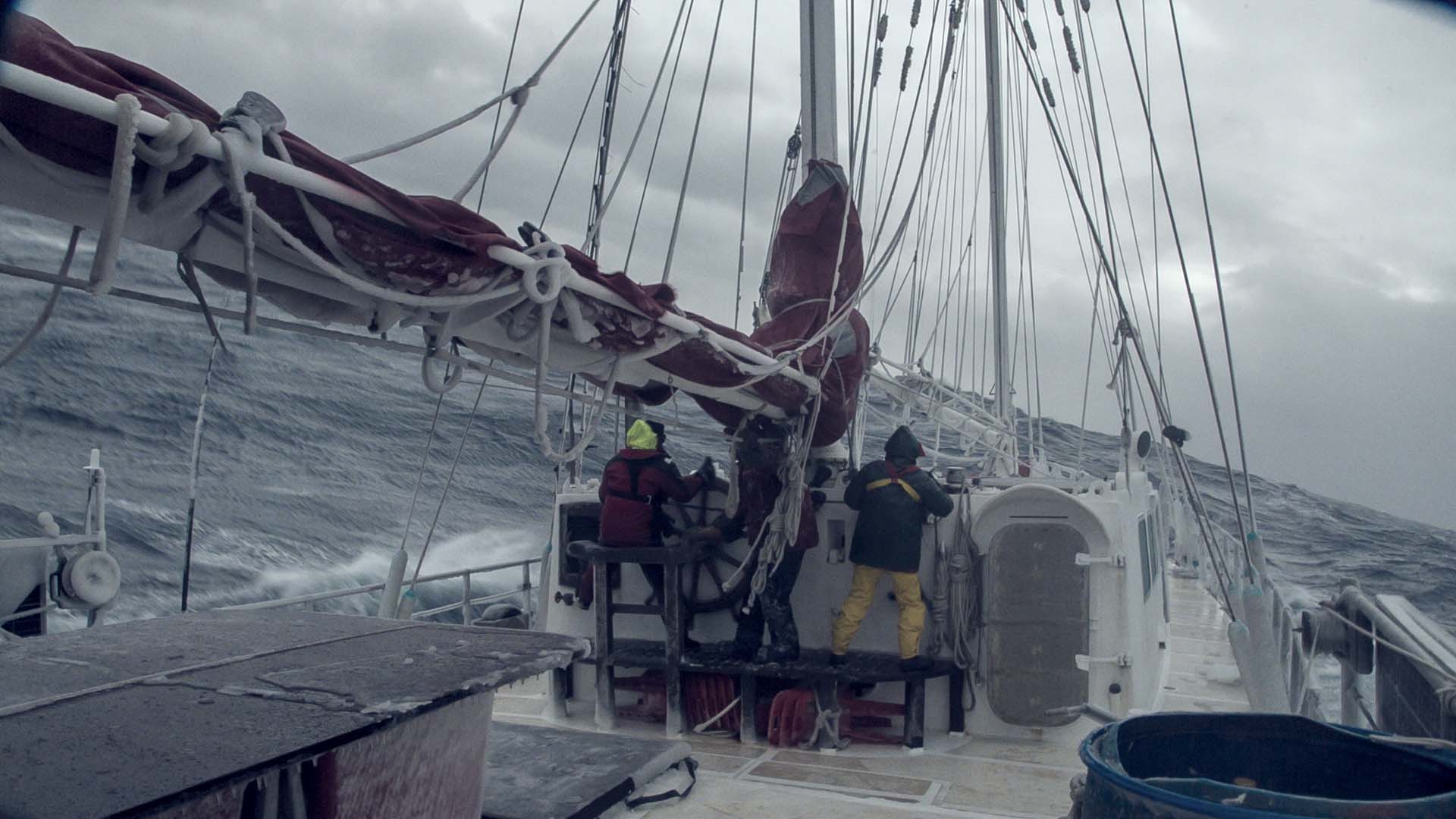 June 28, 2016
Mountainfilm invites community to Sea Gypsies screening
Special guests on tap for July 5 screening
The staff at Telluride Mountainfilm knows that it's impossible to catch every film during the jam-packed Memorial Day weekend. For that reason and more, Mountainfilm presents a special screening of two popular 2016 films, Mile 19 and Sea Gypsies: The Far Side of the World, on July 5. Both films enjoyed world premieres at the festival.
The event takes place at the Palm Theatre with doors opening at 6:30 p.m., and the movies rolling at 7 p.m.
"This special screening is an opportunity to show some festival favorites that celebrate indomitable spirit," Mountainfilm Executive Director Sage Martin said. "We're honored to have the filmmaker from Sea Gypsies and the subject of Mile 19 to celebrate the Fourth of July with us and give the audience an opportunity to engage on a deeper level."
We'll open with the short film Mile 19, a potent documentary about Johnnie Jameson, a California postal worker and Vietnam veteran who finds healing in marathon running. Jameson, who has run every LA Marathon since 1986, will be in attendance.
"Johnnie had the time of his life at Mountainfilm, and we couldn't be happier to bring him back to see how our town celebrates the Fourth of July," Mountainfilm Festival Director David Holbrooke said.
The main event, Sea Gypsies: The Far Side of the World, is a 2015 Mountainfilm Commitment Grant recipient. The feature documentary follows a band of nomads aboard a boat named Infinity as they embark on a journey from Australia to Patagonia via some of the planet's roughest waters. What unfolds is a rollicking story about adventure, the great unknown and what happens when you take a path less traveled. Film director Nico Edwards will join Mountainfilm for the event.
"Sea Gypsies is particularly close to our hearts at Mountainfilm because it celebrates adventure in its truest spirit," Holbrooke said. "We also love that it's a Mountainfilm Commitment grantee. It's nice to see a film we supported be so well received by audiences."
Sea Gypsies contains adult language.
Tickets for tonight's event are $15 for children and $20 for adults at the door.
–––
About Mountainfilm: Established in 1979, Mountainfilm uses the power of film, art and ideas to inspire audiences to create a better world. Working at the nexus of filmmaking and action, its flagship program is the legendary Telluride Mountainfilm festival, a one-of-a-kind combination of films, conversations and inspiration. Mountainfilm also reaches audiences year-round through its worldwide tour and Mountainfilm for Students, an educational outreach initiative for youth. Mountainfilm has the power to change lives. To learn more, visit www.mountainfilm.org. To join the conversation, please read Mountainfilm's news and follow Mountainfilm on Twitter, Facebook, Instagram and Google+.