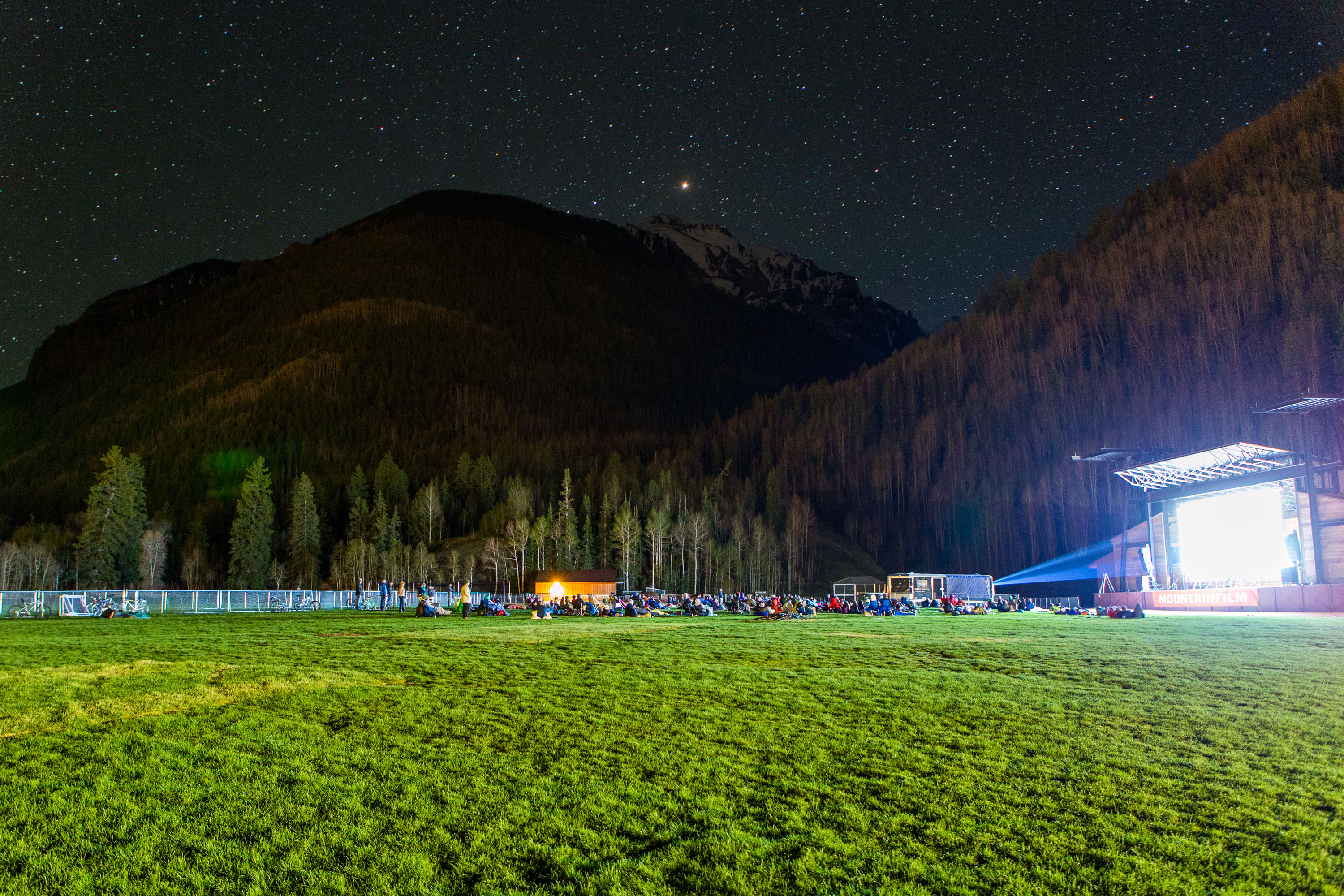 March 8, 2021
Mountainfilm in Telluride?! What to expect (and what not to)
Because of the pandemic, this event will look much different
than previous Mountainfilm festivals.
We get it. You miss Mountainfilm and we miss you. And while a large-scale festival in Telluride is simply not an option right now, we are working to scratch that itch with a small, in-person event that prioritizes safety and meets local and state regulations.
In addition to our seven-day Mountainfilm Online festival where you'll have access to a robust Mountainfilm 2021 lineup from the comfort and safety of home, we are cautiously planning a few in-person screenings and programs in Telluride over Memorial Day weekend, May 28–31. But, because of the pandemic, this event will look much different than previous Mountainfilm festivals.
Here's what you need to know:

SIZE & PROGRAMMING
This predominantly outdoor gathering will be significantly smaller in capacity and programming will be abbreviated. For the best opportunity to see our 2021 programming, check out Mountainfilm Online.
TICKETS & RESERVATIONS
Due to significant capacity restrictions, ticketing for programs will be by online reservation. Tickets to individual programs will be open for reservations approximately one to two weeks prior to Mountainfilm in Telluride through our online reservation system. More information on our reservation system to come.
PATRON & AMA DABLAM PASSHOLDERS
Paton and Ama passholders will have benefits for both the Mountainfilm in Telluride and the online festival. More detailed information to come.
IT'S ALL VIRUS DEPENDENT
This event is completely subject to local COVID-19 levels and guidelines — meaning it could be canceled or changed dramatically at the last minute.
TRAVEL & LOCAL SAFETY
Due to the limited and last-minute release of seating, the safety of our local community and the reality that the entire event could be changed, or even canceled, we highly recommend our online festival as the best way to experience Mountainfilm 2021.

As we work to plan both Mountainfilm Online and Mountainfilm in Telluride, we will have more information and several updates to share. Be sure to sign up for our newsletter and follow us on Facebook, Instagram or Twitter to stay up-to-date on what to expect for Mountainfilm 2021.
In the meantime, you still have until March 15 to snag an online pass at the early bird discount. We truly appreciate your understanding and flexibility, and hope we can all be together soon.