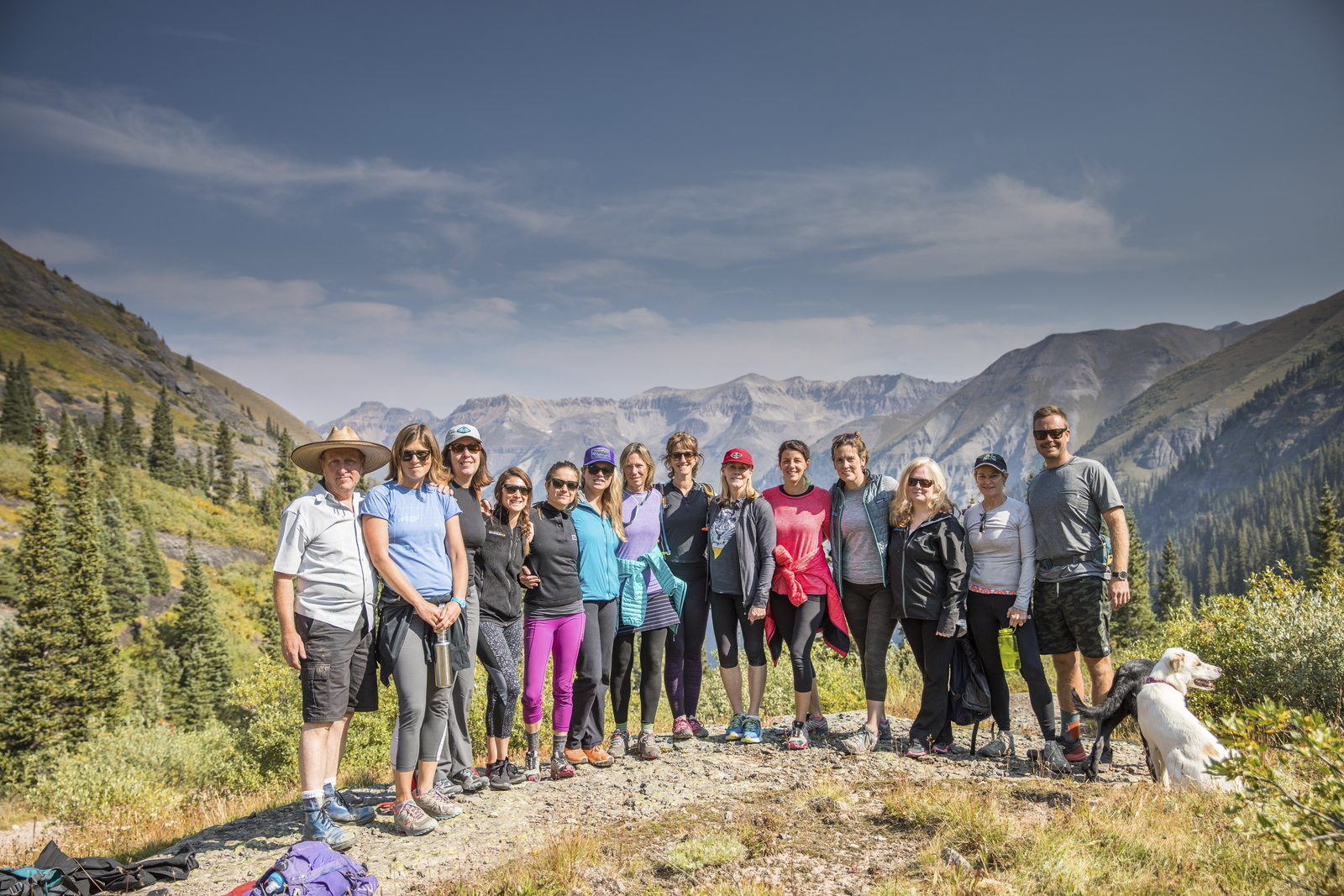 November 21, 2017
Mountainfilm Hires Beraza as Festival Director
Festival also announces Conrad Anker as 2018 guest director
Mountainfilm has hired Suzan Beraza to take the reins of the 40-year-old organization as its festival director. The organization also announced this week that pioneering alpinist Conrad Anker will serve as its guest director in 2018.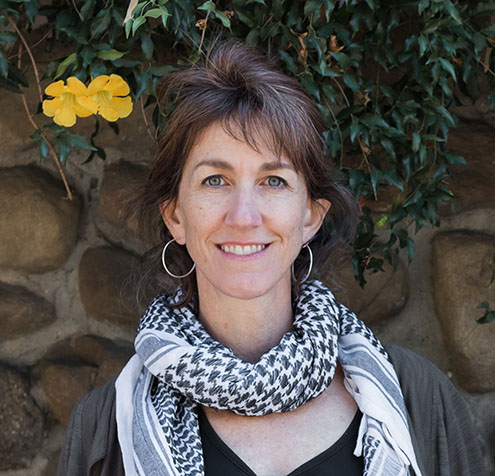 Mountainfilm's new festival director Suzan Beraza. (Photo courtesy of Adrienne Leonard)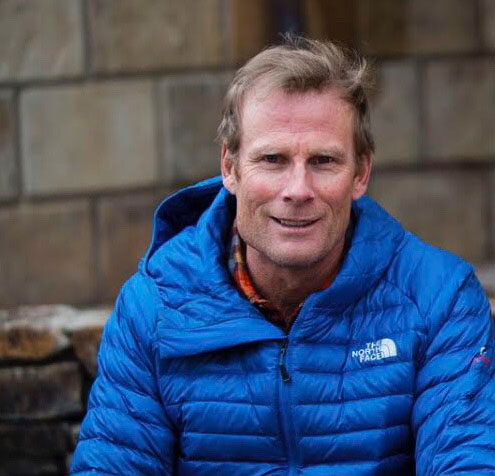 Mountainfilm's 2018 guest director Conrad Anker.
Beraza, a Telluride-based documentary filmmaker, is no stranger to the festival, having worked, volunteered and participated in Mountainfilm in various capacities since the mid-'90s. She has served as interim festival director since July.
Since that time, a Mountainfilm search committee carried out a comprehensive nationwide search for a new permanent festival director. Mountainfilm Executive Director Sage Martin said an impressive pool of candidates representing various filmmaking, festival and programmatic backgrounds threw their names in the hat. The search committee winnowed that pool down with several rounds of interviews.
Beraza came out on top, Martin said, for several reasons.
"What set her apart from everyone else was her accomplishments as a documentary filmmaker, her connection to the festival and the way she fit right in with our team and contributed to a collaborative environment," Martin said. She also mentioned Beraza's multifaceted Mountainfilm experience and passion for its mission and said her hiring came with unanimous board and staff support.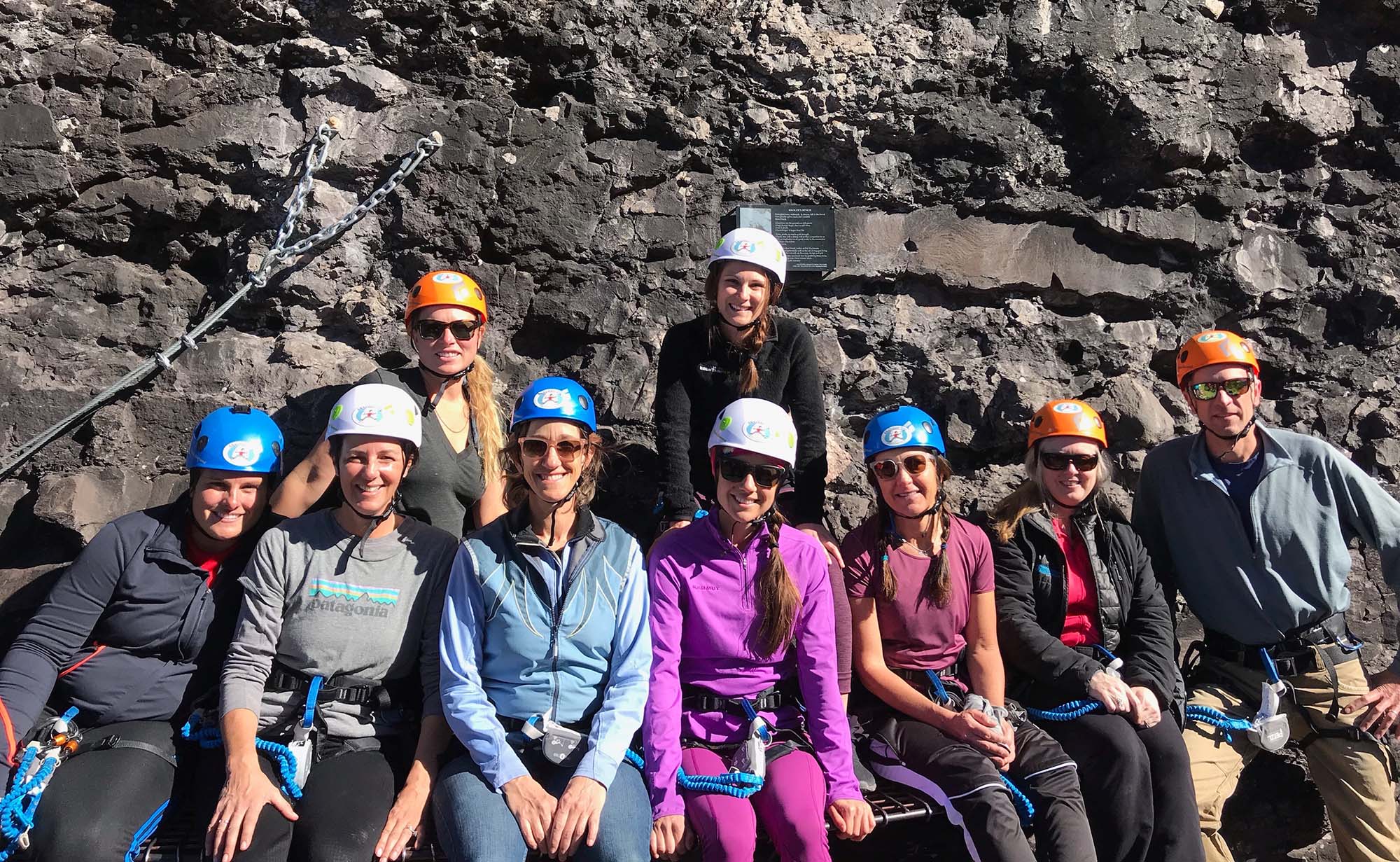 Beraza with the Mountainfilm staff on Telluride's via ferrata earlier this fall.
Beraza said she is thrilled to take the helm of the festival and looks forward to building on the remarkable work of predecessor David Holbrooke and others who came before her.
"I feel deeply honored," Beraza said. "Mountainfilm has been an inspiration to me for decades. It has literally changed my life; it's why I became a filmmaker. My goal is to continue to offer the excellent programming that Mountainfilm audiences have come to expect."
Beraza was born in Jamaica and raised in Puerto Rico and the Dominican Republic. She came to the U.S. to study theater at Berry College in Georgia and settled in Telluride in 1988 after spending a ski season here. She soon became active in local theater and co-founded the Telluride Repertory Theatre in 1990. The longtime cinephile first experienced Mountainfilm as an audience member, and it wasn't long before festival speakers, such as Wade Davis, and films about human rights galvanized her — both as an activist and a storyteller.
"Mountainfilm really blew my mind," Beraza said. "I was hooked."
Inspired by the festival and with barely any experience, she set out to make her first film in 1999. The resulting short, Sister and Brother, premiered at Mountainfilm and helped launch an impressive career in editing and documentary filmmaking. Beraza went on to direct features Bag It and Uranium Drive-In — both standouts at Mountainfilm over the years — and edited other festival selections, such as Troubled Waters and American Outrage. She is currently working on a feature film called Massacre River, a co-production with ITVS (PBS) that is in post-production.
Along with contributing to the festival as a filmmaker, she worked for Mountainfilm as both volunteer and staffer over the years. She has been a judge and screening committee member, intro editor, coffee talk presenter, Next Step coordinator, board member and worked in the Mountainfilm on Tour department.
As festival director, Beraza said her aim is to continue to provide an exceptional festival experience.
"It's incredible to me that the festival started from such humble beginnings and has become what it has. There is a really strong foundation," Beraza said. "It's taken a lot of vision and grit and determination, and I want to honor the people who did that heavy lifting."
One of those heavy lifters, festival co-founder Bill Kees, has known Beraza for many years. He and his wife, Susan, bade her luck in the role.
"We wish Suzan the best," he said. "She deserves it."
Beraza has been busy this fall working on retrospective programming to celebrate Mountainfilm's 40th anniversary, building a symposium around the theme of migration and assembling a lineup of films, speakers and special guests for the 2018 festival. She has also created a new guest director position for the 2018 festival, which will be filled by Anker.
With first ascents and routes on walls that span from Antarctica to Patagonia and from Alaska to the Himalaya, author and North Face athlete Anker is a modern climbing legend. He was part of the expedition that discovered the body of George Mallory on Mount Everest in 1999, and his astounding 2011 ascent of the Shark's Fin in the Himalaya was the subject of the film Meru. He has been a regular special guest at Mountainfilm for many years and the subject of many festival films.
When reached this week in Cape Town (where he is preparing to leave for an expedition to Antarctica alongside climbers Jimmy Chin and Alex Honnold), Anker said Mountainfilm holds a special place for him, his wife Jenni Lowe Anker and their family, and he is excited to play a larger role in 2018.
"I'm really humbled and I'm honored," Anker said. He noted that he's already reached out to his friends in the adventure and film community and plans to rely on their know-how to help him in the guest director role. And, he said, he feels like the theme of "Migration" is appropriate for this landmark festival anniversary.
"Migrations are about change and movement, but also about coming back to a place. Animals migrate in a circle," Anker said. "That circle is coming back to that indomitable spirit of Mountainfilm."
As guest director, Anker will have input on programming and contribute to the events of the 40th anniversary festival. The festival will also pay tribute to his lengthy list of accomplishments in the mountains as part of its program.
"Mountainfilm is thrilled that Conrad will join us in this inaugural position of guest director for the 40th," Beraza said. "His is not only an icon of mountaineering and adventure, but a leader and hero of the festival. We look forward to celebrating his many accomplishments with a tribute and some special surprises."
In a statement, Mountainfilm's board of directors expressed enthusiasm for their new leadership.
"Prior to her appointment, Beraza was deeply involved as a contributing filmmaker and board member of Mountainfilm — and therefore is the smart and natural choice for the future of Mountainfilm," the statement reads. "Under Beraza's leadership and surrounded by her excellent programming team and guest director, the board has no doubt she will deliver a 40th festival that will both celebrate Mountainfilm's rich culture and history and inspire audiences to create a better world."