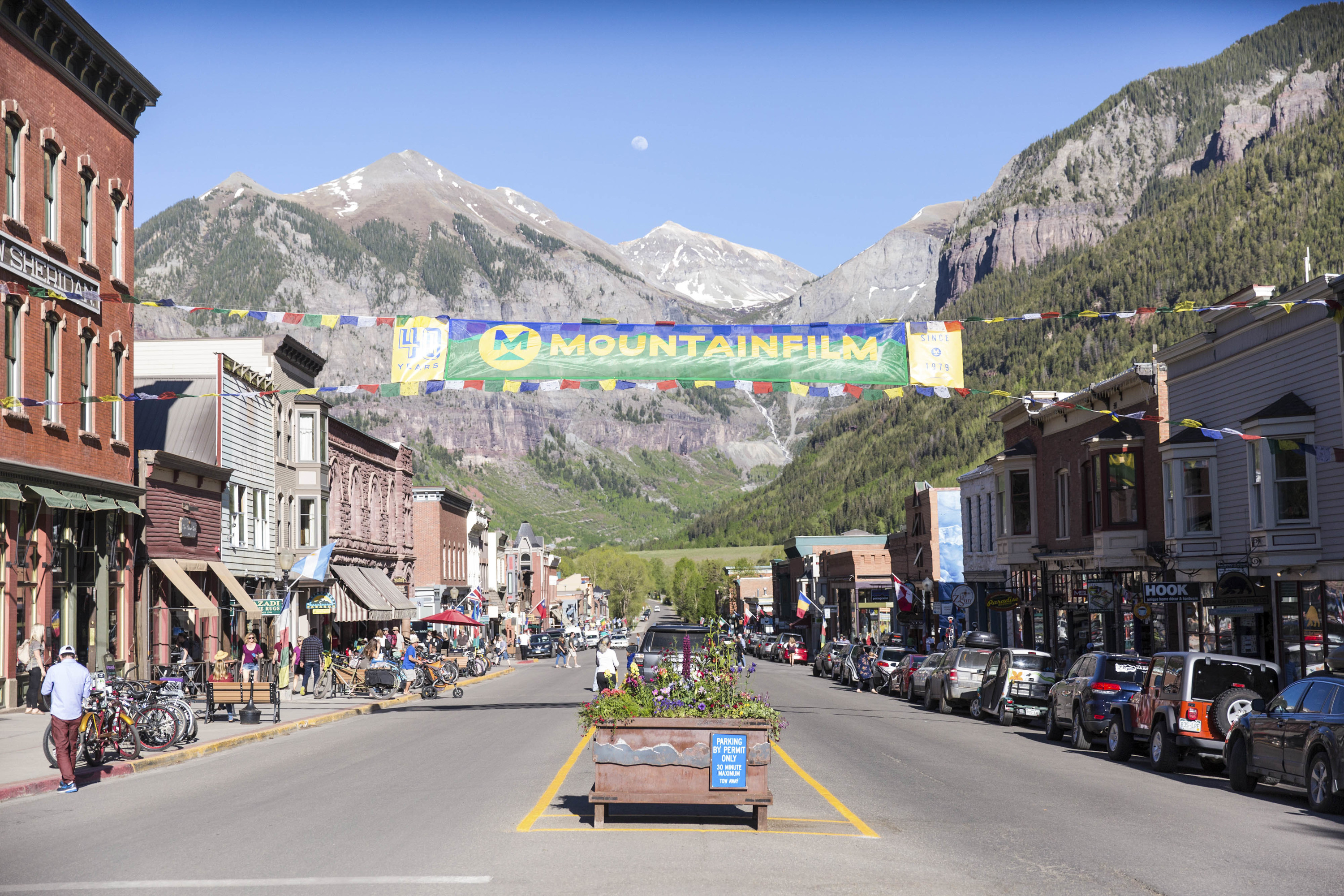 April 27, 2020
Mountainfilm Goes Virtual, Releases $75 Passes
The 2020 festival will take place online May 15–25
For 41 years, people have gathered in Telluride over Memorial Day weekend to celebrate adventure, big ideas and indomitable spirit at Mountainfilm. This year, in light of COVID-19, that annual gathering will look a little bit different. With overwhelming support from filmmakers, special guests and a down-for-anything community, Mountainfilm is going virtual, bringing its 42nd annual festival to living rooms around the world. The 2020 festival is also extending its dates to May 15–25 — providing audiences with 10 full days of inspiration.
Riding the wave of this unforeseen adventure, Mountainfilm's lineup of films and speakers have been carefully curated to touch viewers and bring hope. From the safety and comfort of home, viewers can stream over 100 films, a symposium and additional presentations with the new $75 Bivvy pass, or purchase individual films, shorts programs or presentations for $10 each.
"We hope that making Mountainfilm available to experience at home with family or roommates will be a welcome and inspiring change," said Executive Director Sage Martin. "Get comfy, grab your popcorn and buckle up for some life-altering films."
Similar to renting a movie on Apple TV, Smart TV or Amazon, viewers can join in from their desktop, laptop, tablet, smartphone, or through the TV via Chromecast, AirPlay or the Apple TV App. The nitty-gritty can be found in the Virtual Festival Help Guide.

Just as in years past, the 2020 virtual festival will feature an outstanding lineup of films and presentations that will leave attendees inspired and energized.
"The magic of Mountainfilm is that it touches people, inspires change and provides hope. Now more than ever, we all need to do our part to create a better world," said Martin, who notes that Mountainfilm, like many important nonprofits, is turning to the community for support during this challenging time. By purchasing a pass or making a donation, you'll help ensure that Mountainfilm comes back strong in 2021.