April 19, 2013
Mountainfilm Gives Sneak Peek of 35th Annual Film Line Up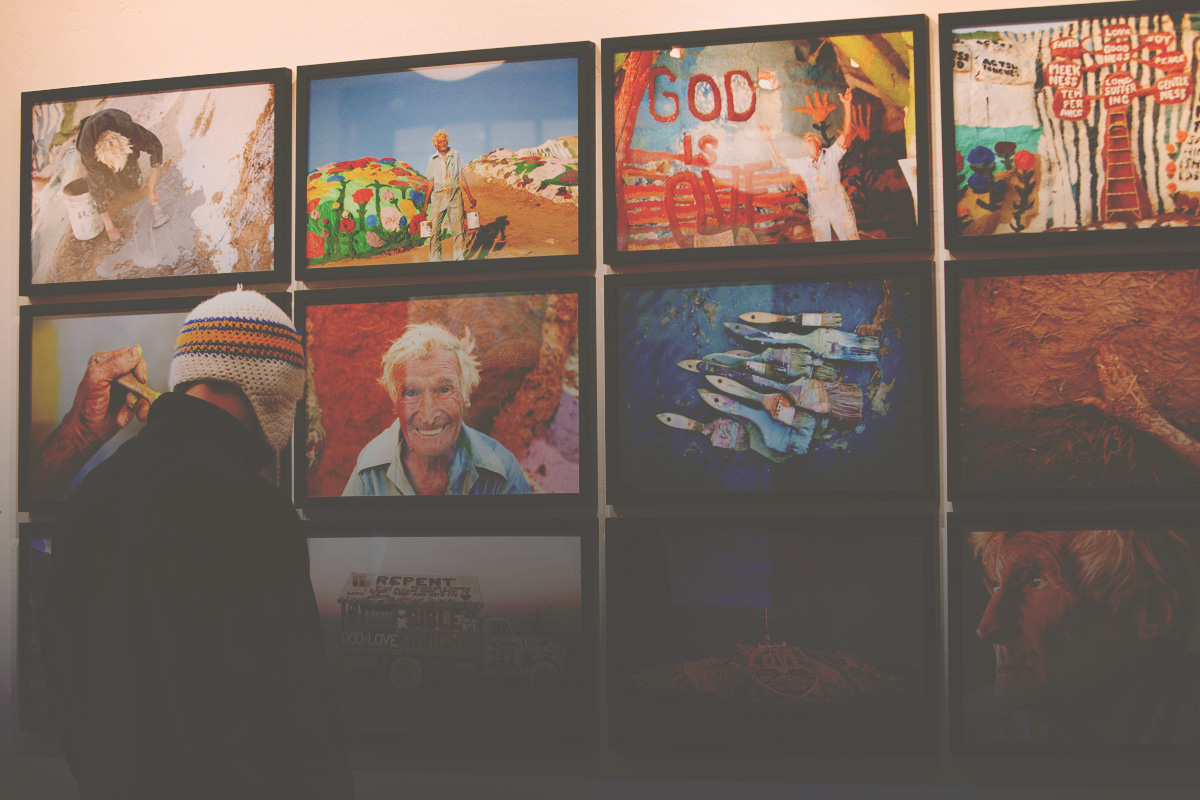 Mountainfilm Gives Sneak Peek of 35th Annual Film Line Up
Films Distinguished by Scope, Depth and Quality
Telluride, Colorado (April 19, 2013) – As with all things, there are ups and downs in the documentary film festival world. According to Mountainfilm in Telluride festival Director David Holbrooke, this year marks something of a zenith. "This is one of the strongest years for documentaries that we've ever seen," he said. "From films we scouted at the earlier festivals in the year — Sundance, SXSW and Tribeca — to our own submissions, there just seemed to be an unusual number of really fine films for consideration."
From several hundred of those considered films, Mountainfilm will screen several dozen. They range from shorts of just a few minutes to feature-length films. And they cover a spectrum of topics that ranges from adventure and action sports to pressing environmental and social issues.
"What I particularly like about this year's slate of films is that it spans even a wider range of topics than ever," said Holbrooke. "For our core adventure constituents, we have outstanding films like The Crash Reel about world champion snowboarder Kevin Pearce, who sustained a traumatic brain injury, and Maidentrip about Laura Dekker, who, at sixteen, became the youngest person ever to sail solo around the world. We'll be showing Manhunt and Dirty Wars, both about the war on terror and both very powerful films. We have two films that take place in Africa that are both stellar:Rising from Ashes about Rwandan bike racersand God Loves Uganda, about American Christians proselytizing in Uganda.
Holbrooke noted that there are a few films this year that stretch even Mountainfilm's wide range. "Life According to Sam is by no means a traditional Mountainfilm movie," he said. "But it was just so beautifully done and compelling that we had to find a place for it."
This year's films include several that have been funded, in part, by 2011 and 2012 Mountainfilm Commitment Grants: The Crash Reel; Keeper of the Mountains; and, Uranium Drive-In.
Brief synopses of these highlighted films are as follow:
The Crash Reel– Directed by Lucy Walker whose past Mountainfilm screenings include Waste Land and The Tsunami and the Cherry Blossom, the film profiles professional snowboarder Kevin Pearce, one of the very few competitors to ever stand above Shaun White on a podium, and his recovery from a traumatic brain injury suffered in half-pipe training. With Walker and Pearce, in person.
Maidentrip– Directed by Jillian Schlesinger and winner of the SXSW Audience Choice award, the film portrays teenage sailor Laura Dekker and her record-setting solo trip around the world.
Manhunt– Directed by Greg Barker, Manhunt traces with meticulous detail the two-decade hunt for Osama bin Laden. With Barker and a CIA analyst and a CIA operative, in person.
Dirty Wars– Directed by Richard Rowley who followed investigative reporter Jeremy Scahill, author of international bestseller Blackwater, to shed light on America's murky covert wars in Afghanistan, the Arabian peninsula, Somalia and beyond. With NY Times and International Herald Tribune columnist Roger Cohen, in person.
Rising From Ashes– Directed by T. G. Johnstone and produced and narrated by Forest Whitaker.Rwandan genocide survivors struggle to realize their dream of forming a national cycling team.
God Loves Uganda– Directed by Roger Ross Williams whose Academy Award-winning short Music by Prudence and star Prudence Mathena, so moved Mountainfilm audiences in 2010, this film focuses on American Christians who go to Uganda to proselytize while also bringing an anti-gay message. With Williams, in person.
Life According to Sam– Directed by Sean and Andrea Nix Fine, this film tells the story of Sam Berns who suffers from progeria, an extremely rare and fatal disease, and of the courageous fight by his parents to save his life. With the Fines, in person, and Berns, by skype.
Keeper of the Mountains– Directed by Allison Otto, this short documentary profiles Elizabeth Hawley who has tracked, recorded and archived every Himalayan expedition of the past half-century.With Otto, in person.
Uranium Drive-In– Directed by Suzan Beraza, whose film Bag It galvanized Mountainfilm audiences in 2010 and won that year's Audience Choice award, this is a world premiere about a controversial uranium processing facility planned just upwind of Telluride. With Beraza, in person.
_
About Mountainfilm: Established in 1979, Mountainfilm in Tellu­ride is dedicated to educating, inspiring and motivating audiences about environments, cultures, issues and adventures. Working at the nexus of filmmaking and action, its flagship program is the legendary Mountainfilm Festival—a one-of-a-kind combination of films, conversations and inspiration. Mountainfilm also reaches audiences year round through its worldwide tour, on Outside Television, with its online Minds of Mountainfilm interviews and in classrooms through its educational outreach initiative, Making Movies that Matter. Mountainfilm has the power to change lives. To learn more, visit the website. To join the conversation, please visit the blog, follow us on Twitter, and become a fan on Facebook.