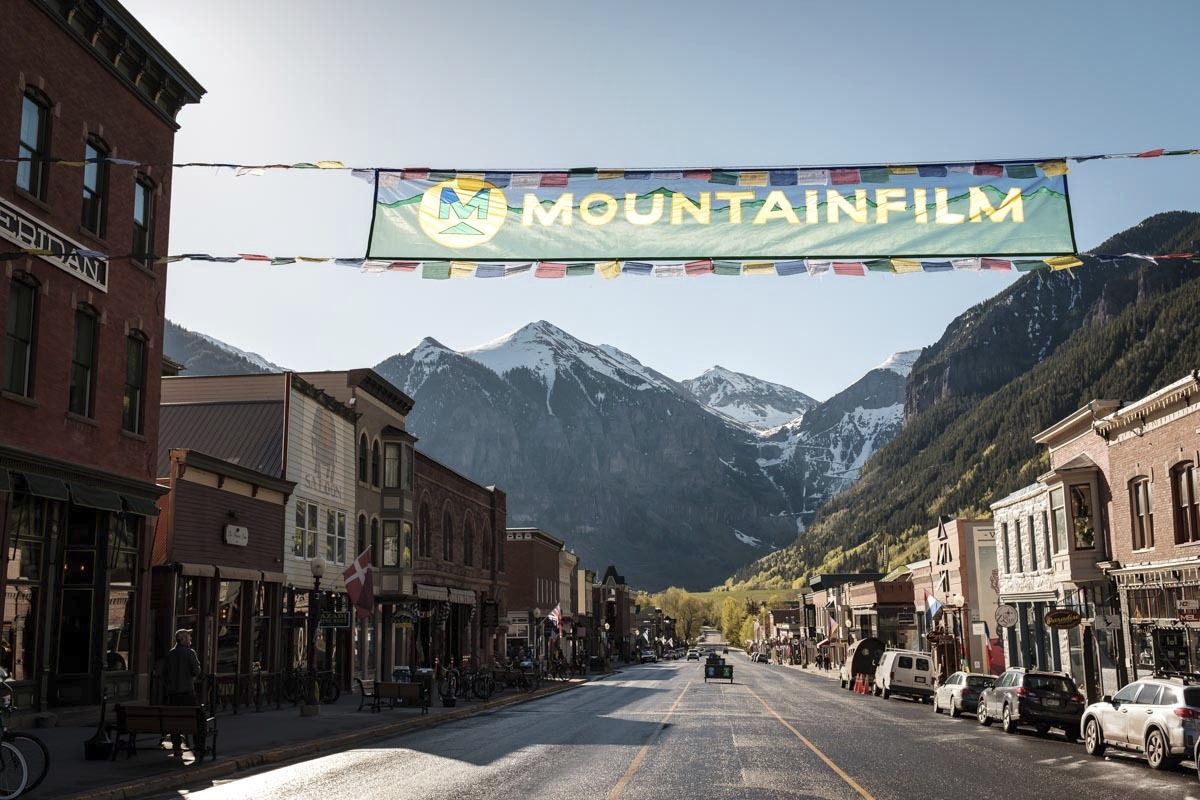 July 12, 2017
Mountainfilm announces departure of David Holbrooke, Festival Director
We have an important announcement to share with the Mountainfilm community. After 10 years, David Holbrooke's tenure as festival director of Telluride Mountainfilm has come to an end, effective July 12, 2017.

On behalf of the Board of Directors and the leadership and staff of Mountainfilm, and on behalf of all friends, supporters, and fans of Mountainfilm, we offer our most heartfelt gratitude to David for his decade of dedicated service to the organization.

Under his direction, the festival grew in size, scope, and impact. A generation of documentary filmmakers have David to thank for launching and guiding their careers to new heights.

For the last ten years, Mountainfilm audiences have been inspired by his vision, as illustrated in the films he selected and symposiums he organized.

Mountainfilm will move forward with an interim festival director to be announced next week. The search for the new permanent festival director will begin shortly.
In the meantime, the Board, leadership, and staff of Mountainfilm are redoubling our commitment to our mission to use the power of film, art and ideas to inspire audiences to create a better world. We are dedicated to our core principles of embracing adventure, preserving environments, connecting cultures, building community, inspiring audiences, promoting integrity, gathering visionaries, celebrating courage, and enlightening audiences.

We depend on the support and guidance of the whole Mountainfilm community. As always, we want to know what you think.