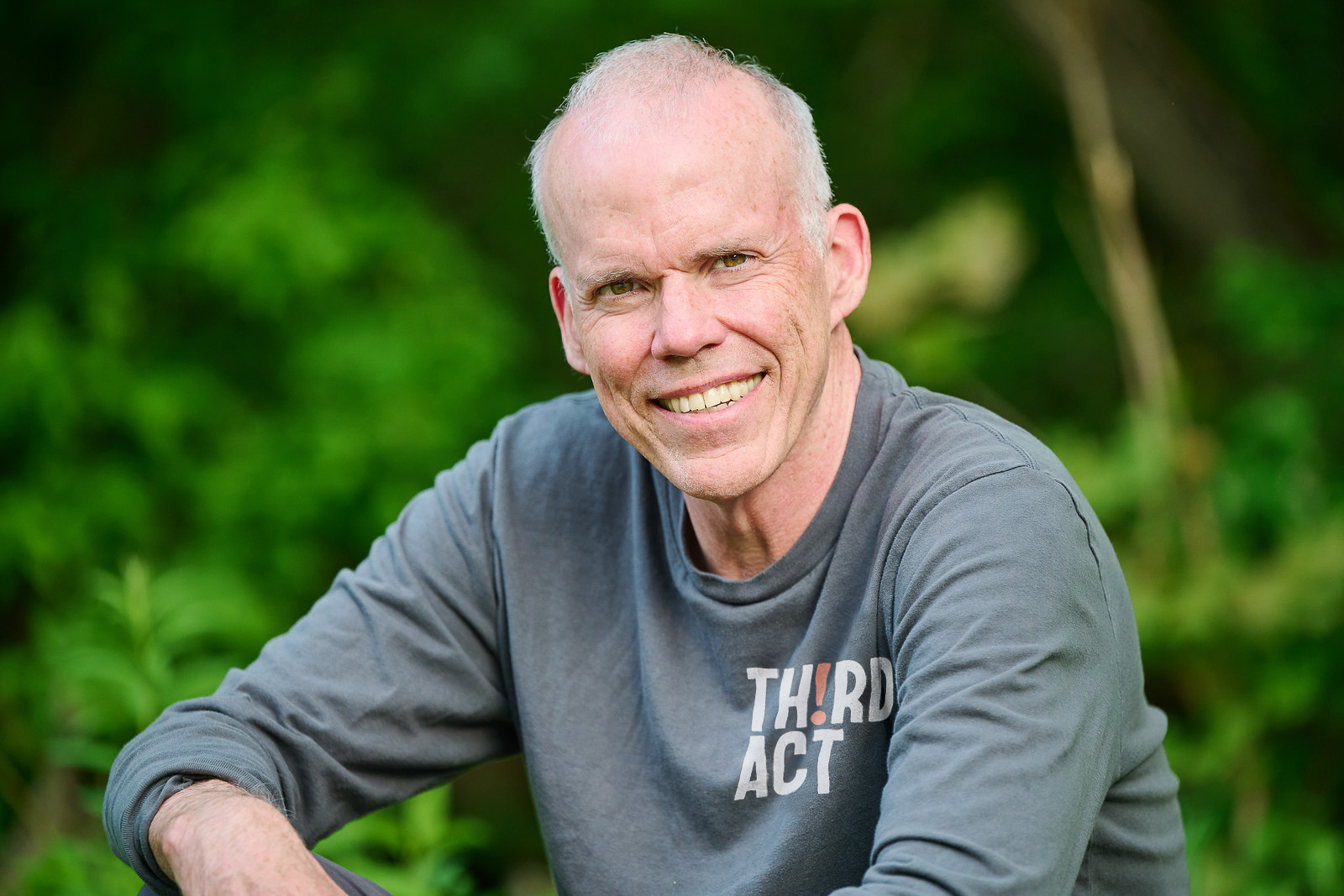 February 1, 2023
Mountainfilm Announces 2023 Guest Director
Mountainfilm is proud to welcome author, activist and climate action thought leader Bill McKibben as the guest director for the 2023 festival. 
McKibben may be best known as a founder and organizer of 350.org, a grassroots climate action organization that in recent years has focused on getting institutions, particularly higher education, to divest from fossil fuels. He is the author of more than 20 books and helped lead a movement against the Keystone XL Pipeline. His influential 1989 book The End of Nature was one of the first books about climate change for a general audience, and his writing regularly appears in national publications like The New Yorker. 
In 2021 McKibben founded Third Act, an organization that encourages people over 60 to take action on climate and justice.
Festival Director Suzan Beraza said McKibben has long been a Mountainfilm hero and an incredible inspiration.
"His new organization Third Act is really putting responsibility on the older generation, which I think is important because we tend to say young people will work it out," Beraza said. "But our generation created the problem and we can't just now neatly step aside. I think Bill will remind us of that." 
As guest director, McKibben will help guide some of the festival's programming and participate in presentations and conversations throughout the weekend. 
McKibben is no stranger to Mountainfilm, first presenting at the 2009 festival. 
"We need to get our societies and economies unstuck — and film is one of the key ways that happens," McKibben said. "I'm looking forward to both the moving images, and the moving conversations that I'm sure will result, in Colorado and then around the world."
In addition to being one of the country's most important environmental voices, McKibben also teaches at Middlebury College where he serves as the Schumann Distinguished Scholar in Environmental Studies. He is a fellow of the American Academy of Arts and Sciences, has won the Gandhi Peace Award, and holds honorary degrees from 20 colleges and universities. His work toward fossil fuel divestment has become a huge anti-corporate campaign, with endowments worth more than $40 trillion stepping back from oil, gas and coal. 
"We are really excited about Bill and Third Act, and how it fits Mountainfilm's ethos and audiences," Beraza said.