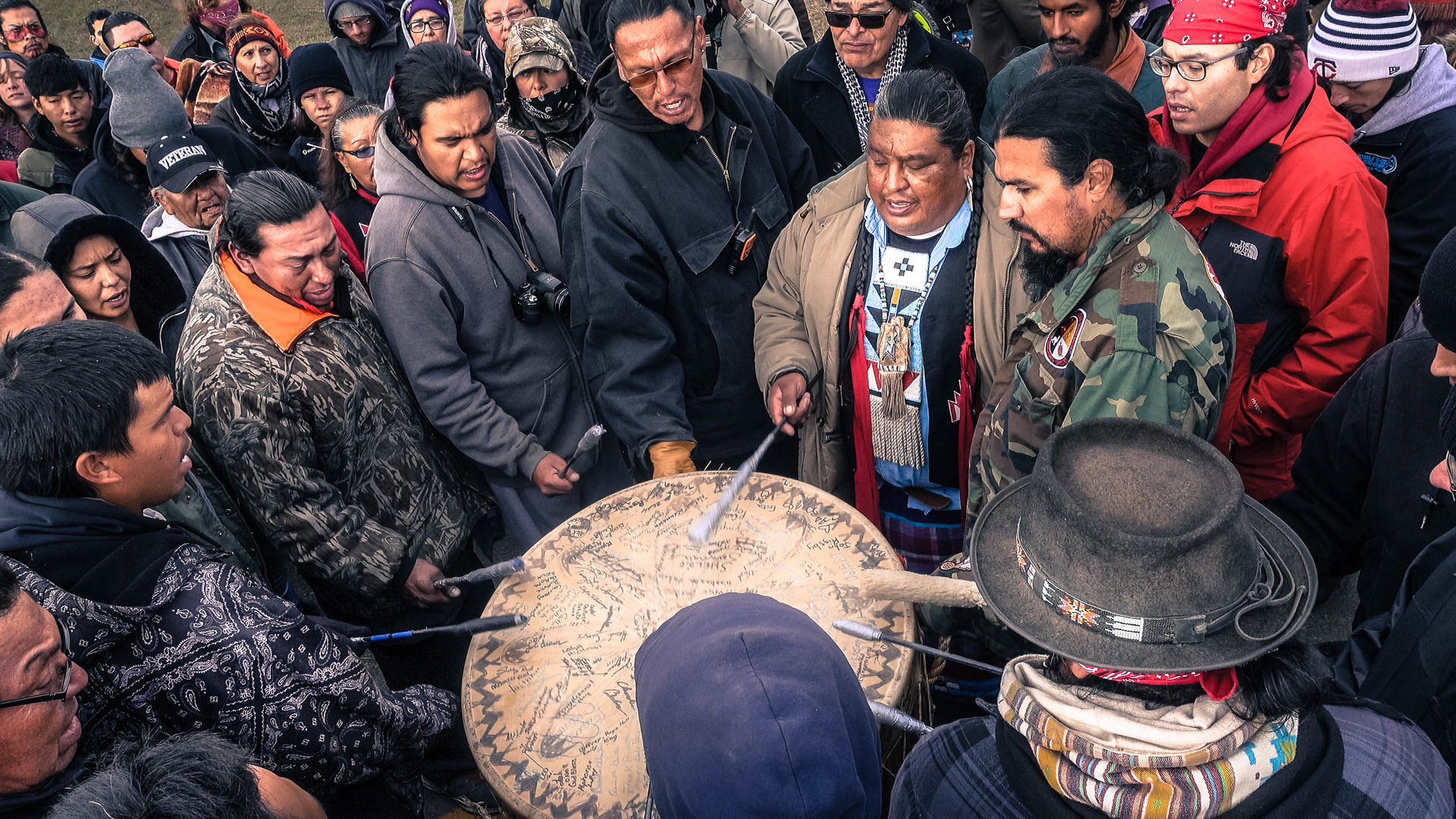 September 22, 2020
Mountainfilm Announces 2020 Commitment Grant Winners
Mountainfilm awards a total of $30,000 to 14 projects
Mountainfilm is delighted to announce the 2020 Commitment Grant recipients. The 14 winners, selected by a jury, were chosen from hundreds of applicants working on projects in various stages of production that embody Mountainfilm's mission to inspire audiences to create a better world.
"I'm so impressed by the slate of films that are being supported through the Commitment Grant," says Festival Director Suzan Beraza. "It's a testament to the tenacity of these filmmakers, who are working through such strange times to tell stories that inspire, uplift and search for truth."
"We're so happy to be able to support these projects to the finish line," said Mountainfim Program Manager Lucy Lerner. "The scope of topics being tackled is really impressive."
The Commitment Grant initiative is part of the nonprofit's commitment to seek out projects that will have positive effects on vital issues and to support the foundational work of filmmakers. Mountainfilm awards grants each fall to filmmakers whose projects fit festival programming and are intended to inspire and empower.
Many grant recipients have debuted their projects at Mountainfilm, and grantees make up some of the festival's most memorable screenings. Past winners include Five Years North, Welcome Strangers, Ashes to Ashes, Lifeboat, When Lambs Become Lions, The Last Honey Hunter, Uranium Drive-In, Albatross and The Crash Reel.
Mountainfilm's 2020 Commitment Grant Winners:
Christopher Smith, American ESPionage
Christopher Smith (director of Tiny and Current Sea) brings us American ESPionage. A film that traces the true story of the rise and fall of the United States' Cold War-era top-secret psychic espionage program as told through the story of Major Paul Smith.
Natalie Bullock Brown, baartman, beyonce & me
For years, filmmaker Natalie Bullock Brown lived in anti-Black hell, rejecting the flatness of her nose, the fullness of her lips, the kinkiness of her hair, and the size of her behind. She felt like she was in constant competition with other women, especially Black women, just to be visible. In baartman, beyoncé & me, Natalie dissects the white beauty standard that informed her anti-Blackness, makes peace with herself and other Black women, and gets free.
Sav Rodgers, Chasing Chasing Amy
Sav Rodgers' very personal film is an exploration of the power of media representation and the importance of cinema shaping our lives. This film is told through the lens of Sav's experience with Kevin Smith's 1997 film Chasing Amy — one of the most successful queer films to come out of the 1990s despite its controversial legacy among the LGBTQ+ community.
Brad Allgood & Steve Dorst, Dani's Twins
A short film co-directed by Brad Allgood (co-director of Landfill Harmonic) and Steve Dorst, Dani's Twins brings us a story of Daniela Izzie, a new mom to twin girls. This film is an intimate look into the issues of disability, pregnancy, and adaptive parenting, fraught with medical risks, exacerbated by the current pandemic.
Josh Izenberg & Brett Marty, Eco-Hack!
Josh Izenberg (director of SLOMO, The Perfect Flight and co-director of Save the Hearts) and Brett Marty (co-director of Save the Hearts) bring us a new story about biologist Tim Shields who has watched desert tortoise populations in the Mojave Desert plummet since the 1990s. Tired of "taking notes on a quiet catastrophe," Tim quits traditional observational biology in exchange for direct intervention, building specialized drones, desert rovers, laser cannons, and fake exploding tortoise shells to wage a technological war on ravens in an effort to save the species.
Skye Fitzgerald, Hunger Ward
Hunger Ward — the final film in Skye Fitzgerald's trilogy on the global refugee and IDP crisis following 50 Feet from Syria and Lifeboat — is filmed from inside two of the most active therapeutic feeding centers in Yemen. This film documents two health care workers fighting to thwart the spread of starvation against the backdrop of a forgotten war. With unprecedented access within a sensitive conflict-zone, Hunger Ward reveals a world of bravery and commitment to care for war-stricken children amidst desperate need.
Anjali Nayar, Just a Band
Anjali Nayar (director of Silas and Oil & Water) brings us a story of four twenty-somethings who drop out of university in Nairobi to form an Afro-electric pop band, creating a counter-narrative to the traditional lives expected of them. Borrowing from a post-modern cultural mishmash of Sun Ra, Hip Hop, blaxploitation films, and a thousand other bits of detritus, this film is a fresh and fantastical coming-of-age story amid a post-dictatorship art renaissance in Kenya.
Sofian Khan, Karachi Sky
Sofian Khan (director of The Interpreters and Do We Belong?) shares a personal reflection on his long friendship and seven-year marriage to Quratulain Ali Khan — better known as "Annie" — a reporter, actress, writer and all-around vibrant Pakistani TV personality who tragically took her own life, leaving behind a posthumously published book and a legacy of courageous journalism and countless lives touched by her unique spirit.
Steve Engman, Nakuru Kuru: Discovering Cloudbreak
Chronicling the untold story of John Ritter's journey to Fiji and one of the greatest discoveries in surfing history — the famed wave Cloudbreak off the island of Tavarua, Fiji — Steve Engman's Nakuru Kuru returns this lifelong educator and waterman to the South Pacific for the first time in over 40 years. He teams up with local Fijian climate activist and professional surfer Hannah Bennett to retrace his 1972 passage and embark on a critical new mission; to share the stories of indigenous communities on the front lines of the climate crisis and examine the cultural traditions, practices and solutions that have sustained life for generations.
Jeremy Rubingh, Ripples from the Cannonball
Four years after the disquieting protests at Standing Rock during the last presidential election cycle, somehow the story of the resistance against the Dakota Access Pipeline remains largely untold. Jeremy Rubingh's Ripples From the Cannonball follows a group of Native Americans' unusual journey to paddle the Missouri River from its onset in Montana to the Cannonball River encampment and the site of the most significant indigenous rights demonstration in modern American history.
Matt Kay, SuWo
The latest from Matt Kay (director of Little Miss Sumo) SuWo is the story of two women — a wrestler and a mayor — fighting to make history inside and outside of the sacred sumo ring. Amid a culture of suppression, the pair push forward as they attempt to redefine Japan and its national sport.
Julian Rubinstein, The Holly
This project follows the journey of Terrance Roberts, a third-generation resident of Denver's Holly community, as a high profile gang shooting case becomes an unexpected window into the machinations of the war in the historic neighborhood.
Hector Galan, Turning Texas
In Turning Texas, we follow the journey of longtime activist and new mom Cristina Tzintzun Ramirez, as Donald Trump's 2016 election remakes her world. Told against a historical backdrop of minority voter suppression, Cristina fights back, building a movement to change the course of Texas history.
Julio Oxi, Chris Temple & Zach Ingrasci, Unnamed Julio Film
From the team that brought us Five Years North (directors Chris Temple & Zach Ingrasci), this is the story of Julio Oxi, a young man trapped in a dangerous cycle of debt to his smuggler, told and co-directed by Julio himself. Julio must either attempt the perilous journey to the U.S. for the second time or lose everything his family owns.