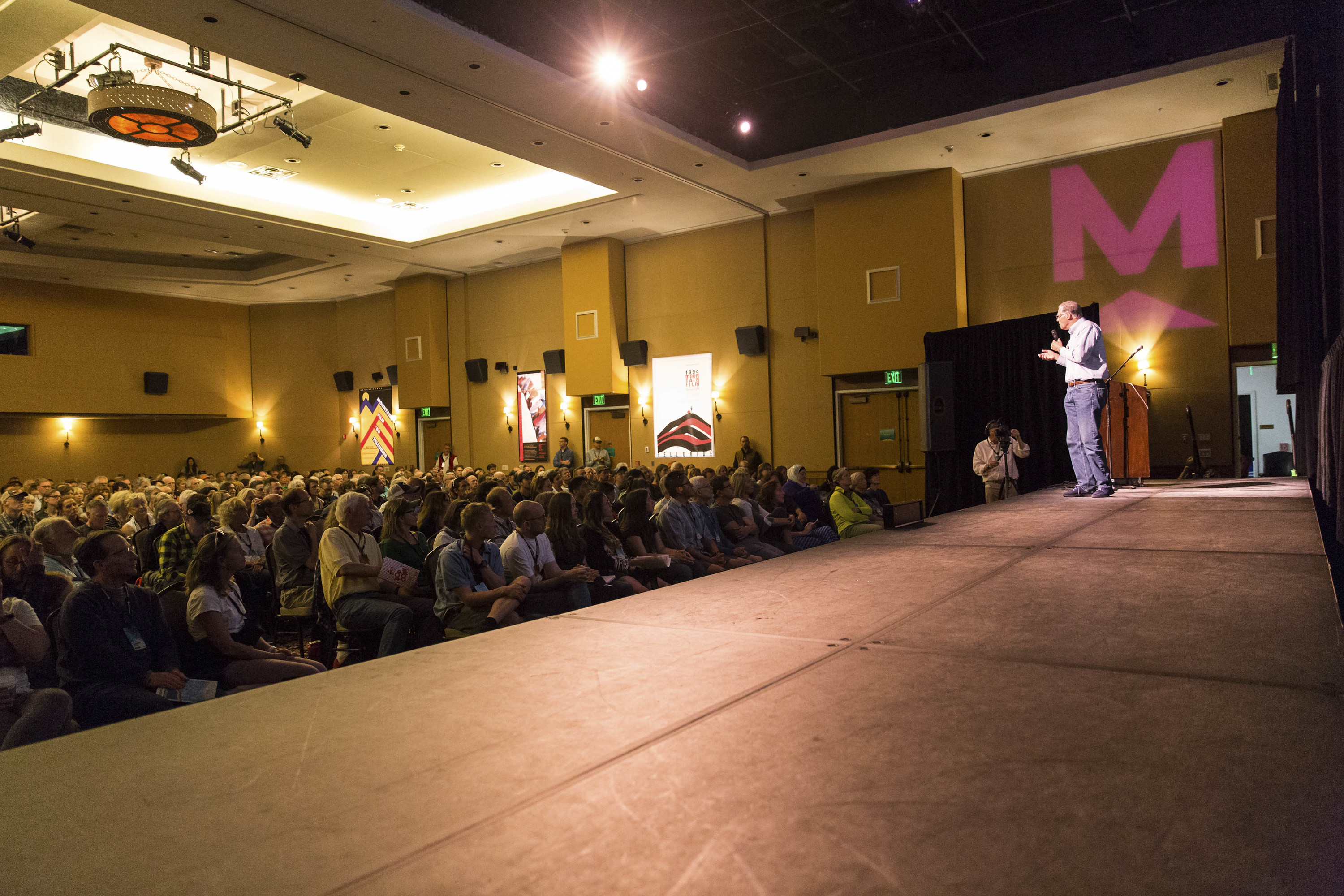 October 16, 2018
Mountainfilm Announces 2019 Symposium Theme
Mountainfilm's Moving Mountains Symposium has tackled a myriad of captivating subjects throughout the years and has never shied from the daunting challenge of creating a better and more just world. 2019 will be no exception as the festival explores the nuanced and critical issue of equity.
"We'll be unpacking this pivotal topic and bringing diverse voices to the table to better represent the changing face of our country," Festival Director Suzan Beraza said. "Equity as the symposium theme will jumpstart the conversation and propel further examination throughout the weekend."
Equity, she explains, goes beyond equality. Whereas equality means treating everyone the same, equity acknowledges that equality isn't always fair because not everyone is coming from the same starting point. Equity is about policies and practices that are just for all. And in today's charged climate, equity is at the root of many systemic problems we are facing as a global society — from the gender pay gap to voting rights, race relations and accessibility to a quality education, healthcare and even nature. These are some of the big picture topics the 2019 symposium will address.
"By taking stock of where we are as a global community and examining inequitable policies," Beraza says, "the aim is to empower change from the ground up." Symposium presenters will represent multiple fields, focusing on gender, race, social justice, health, the outdoors, economics and the environment. Mountainfilm's stellar lineup of guests feature individuals who are devoting their lives to seeking and implementing ambitious solutions to some of humanity's biggest challenges.
"We'll be asking our audience to think about how we define fairness and accessibility," Beraza said. "We have to own this. We don't have the luxury to focus solely on our next great adventure without also addressing the issue of human inequity and its impact."
The symposium, which kicks off the festival each year at High Camp, will take place on May 24. Mountainfilm will have more news about presenters and its 2019 guest director soon.