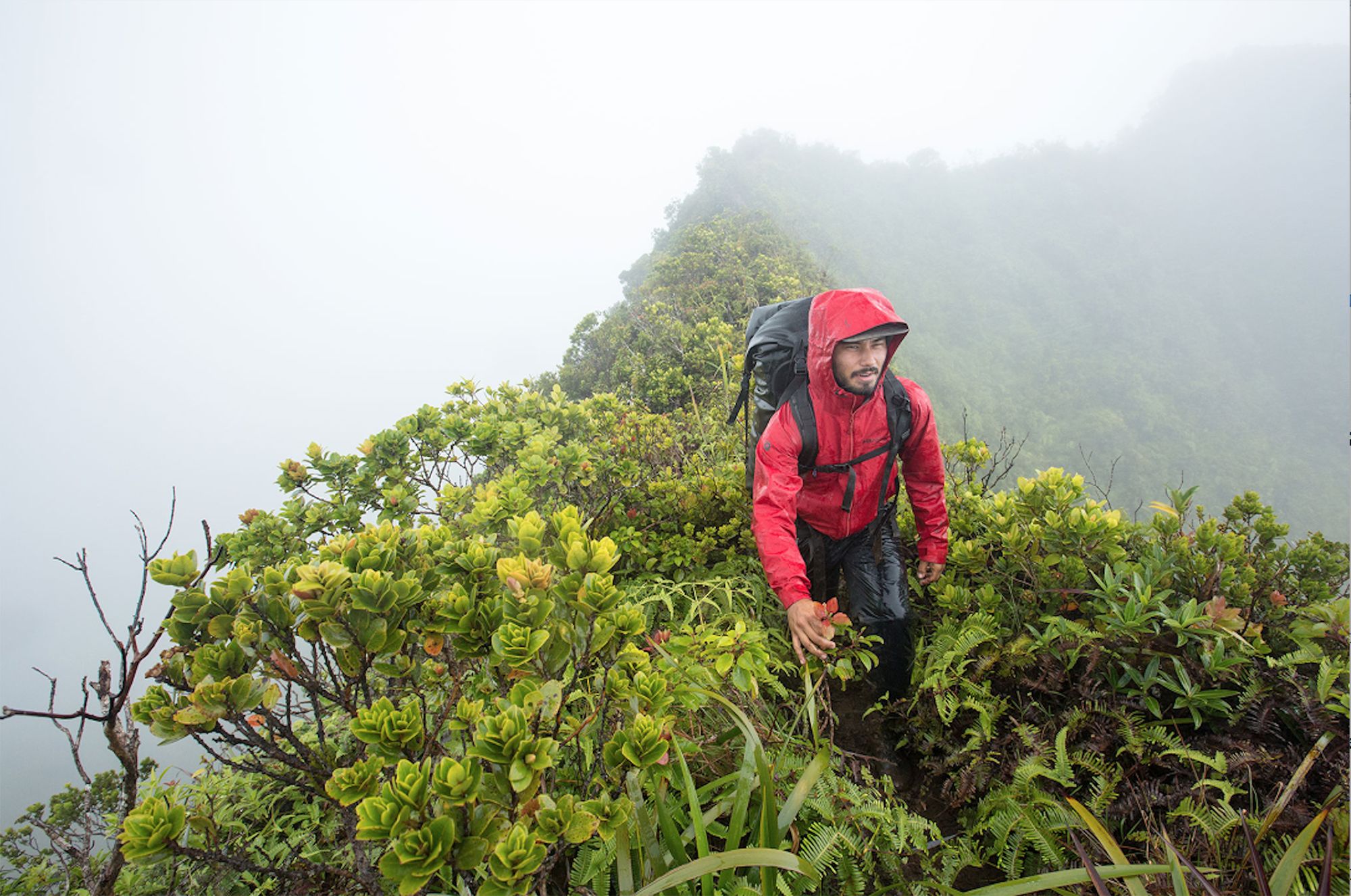 March 31, 2017
Mountainfilm Announces 2017 Theater Presenters
2017 theme goes beyond symposium topic into realm of community organizing
They have researched orangutans in the canopies of Borneo, kiteboarded across Greenland to run uncharted rivers, reported on the wars of Yugoslavia and kayaked the Grand Canyon blind. And they are coming to Telluride Mountainfilm.
Mountainfilm's 2017 theater presenters includes seasoned journalists, accomplished wildlife photographers, audacious explorers and Telluride's own community theatre troupe.
"It's a diverse array of presenters lined up for the fest this year," Mountainfilm Festival Director David Holbrooke said. "We're looking at everything from current geopolitics to how nature heals."
The 2017 roster features New York Times op-ed columnist Roger Cohen; National Geographic photographer Tim Laman and his wife, biological anthropologist Cheryl Knott; polar-exploration trio Sarah McNair-Landry, Erik Boomer and Ben Stookesberry; Telluride storyteller Mitch Mishky; author and nature journalist Florence Williams; blind explorer Erik Weihenmayer; and a batch of National Geographic Young Explorers. These speakers will give presentations on Saturday and Sunday of the festival, May 27 and 28, in select theaters.
"One of the things that separates us as a film festival are our speakers," Holbrooke said. "And we know our audience is particularly engaged by the big ideas and deep thinking that these people bring to the stage."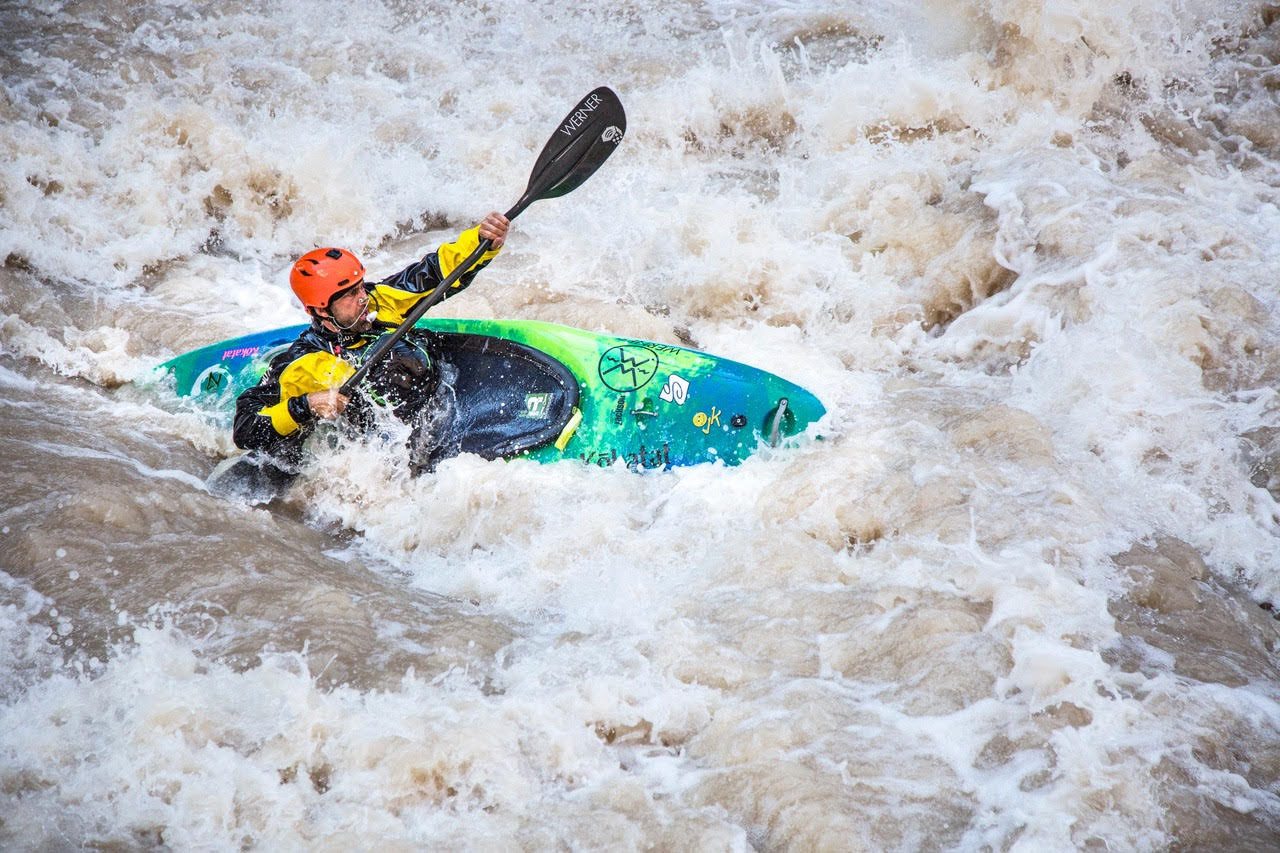 Erik Weihenmayer, a blind adventurer who has summited Mount Everest and kayaked the Grand Canyon, will be one of the presenters at Mountainfilm 2017.
All the speakers are massively impressive, Holbrooke said, but "we're particularly happy to have Erik Weihenmayer here." Weihenmayer, who has climbed the Seven Summits and, more recently, kayaked all 277 miles of the Grand Canyon without sight, "embodies the indomitable spirit we love to celebrate at Mountainfilm," Holbrooke said.
Mountainfilm has teamed up with local bookstore Between the Covers to launch Weihenmayer's new book, No Barriers, as the official Mountainfilm 2017 Town Read. Copies are available at the bookstore, and there's a 10-percent discount for those who mention Mountainfilm. (Note that the Between the Covers will be closed from April 2 to 23 for off-season.)
Along with traditional presentations, Mountainfilm is partnering with local theater company Telluride Theatre for a totally new kind of experience in 2017. Telluride Theatre is working with the New York City-based company Talking Band to create a stage performance that mixes activism, environmental issues and theater. The play will be performed at Mountainfilm's new Off-Width Theater in The Black Box adjacent to the Palm.
"We're excited to work with our good friends at Telluride Theatre to bring a play that will transform the way we look at issues and the world," Holbrooke said.
Mountainfilm's 2017 Theater Presenter Lineup:
• Journalist Roger Cohen has been with The New York Times since 1990 — as a foreign correspondent, foreign editor and, most recently, op-ed columnist whose pieces on the Trump Administration and international relations appear every Wednesday and Saturday. Born in London and raised in South Africa, he is a naturalized American citizen whose career has taken him from Beirut to Berlin, Iran to the Balkans.
• Tim Laman and Cheryl Knott are not your typical married couple. Laman is a field biologist and wildlife photojournalist whose striking images of birds of paradise, spiked-nosed tree frogs, probiscus monkeys and other little-known species have graced the pages of National Geographic many times. Knott, meanwhile, is a biological anthropologist who earned a Ph.D. from Harvard, where she went on to serve as associate professor of anthropology. Most recently, with their two children in tow, the couple lived and worked in Borneo's Gunung Palung National Park, where they studied, documented and revealed critical threats to the park's orangutans.
• As the daughter of Arctic guides who grew up roaming the wilderness of Baffin Island via kite skis and sled dogs, Sarah McNair-Landry was raised on polar exploration. Erik Boomer, meanwhile, is an Idaho native and kayaking hardman known both for running massive whitewater drops and embarking on intrepid expeditions — such as circumnavigating Ellesmere Island in the Canadian Arctic with Jon Turk. And kayaker Ben Stookesberry has made a career of achieving first descents on wild and unexplored rivers from Colombia and Papua New Guinea. When the three of them put their heads together for an expedition, the result was as epic and far-flung as you might imagine: traversing the Greenland Ice Sheet on kite skis before paddling a first descent of a barely known Arctic river.
• Pinball wizard, bus driver and emcee extraordinaire, Mitch Mishky has been involved with odd jobs and weird adventures as long as he can remember. He is Telluride's trivia host, stargazing guide and voice of The Ride Festival. In 2016, he left Telluride for a traveling gig with Weber, teaching people how to grill, and ended up on a whirlwind adventure.
• You might think a town as small as Telluride would have a theater troupe corresponding in size and scope. Not so, thanks to Telluride Theatre. The local company, which formed in 2011 when the avante-garde SquidShow Theatre merged with the long-running Telluride Repertory Theatre, produces a year-round slate of theatrical treasures for Telluride audiences: musicals, original works, comedies, educational pieces, Shakespeare plays, holiday performances and its one-and-only burlesque shows.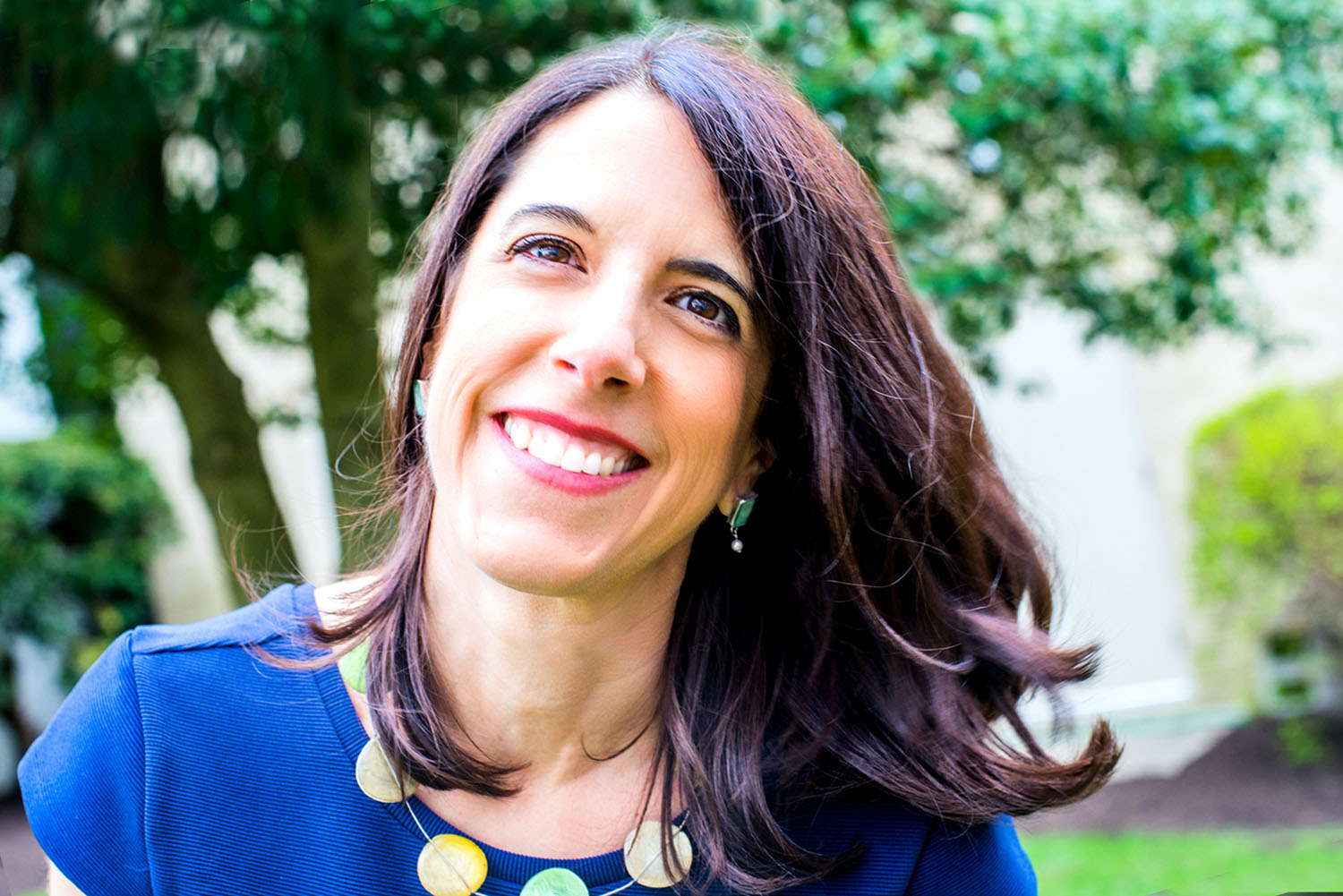 Nature writer Florence Williams.
• With a string of long-form articles on such topics as forest bathing, the effects of natural fractal patterns on our brains, the science of negative sounds and the benefits of nature on kids with ADHD, Florence Williams is the preeminent modern journalist at the intersection of health, science and the environment. She is a contributing editor at Outside magazine, and her work has also appeared in National Geographic, New York Times Magazine, Mother Jones and Slate. She recently traveled around the world on a quest to investigate the science behind nature and well-being, which became the basis for her new book, The Nature Fix: Why Nature Makes Us Happier, Healthier and More Creative.
• Erik Weihenmayer is a consummate adventurer: He has stood atop of Mt. Everest, climbed the Seven Summits and kayaked the entire 277-mile length of the Grand Canyon. And he did it all blind: Weihenmayer lost his sight as a teenager in Connecticut after being struck by retinoschisis. From the beginning, though, he resisted the notion that blindness would sideline him. His accomplishments in the outdoor realm have followed a deep belief in shattering barriers that also led him to found an organization and movement called No Barriers.
• Each year, Mountainfilm brings a handful of National Geographic Society's Young Explorer Grant (YEG) recipients to the festival presentations and exhibits. The 2017 crop of "YEGs" includes photographer Chris Johns, who is researching a tiny and little-known moth endemic to the cloud forests of Hawaii; photographer Louise Johns, who is chronicling the changing relationship between ranchers and nature in Montana; Cameron Kruse, who is documenting the last reconstruction of the highest road in the world in northern India; and Victoria Herrmann, who is chronicling the citizens on the margins of America who have been largely cropped out of the country's climate change portrait.
See the lineup of guest speakers for the 2017 symposium.
For more information or to purchase passes, visit mountainfilm.org.