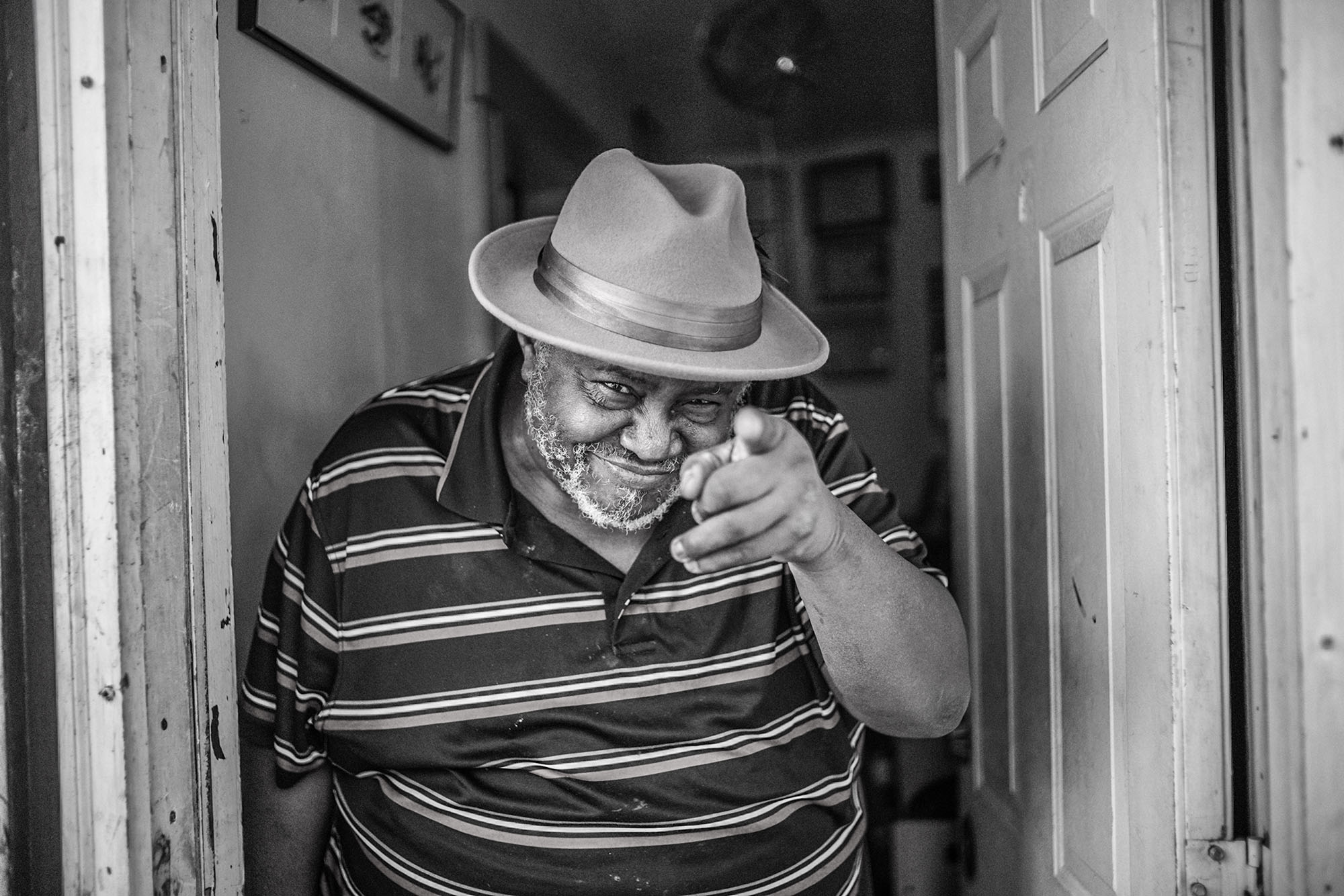 September 26, 2017
Mountainfilm Announces 2017 Commitment Grant Winners
Mountainfilm gives a total of $32,500 to 12 projects — most prize money ever
Mexican villagers who find themselves at the center of a deadly environmental battle. A bold simulation of life on Mars. A gut-wrenching look into the motivations of refugees desperate enough to board flimsy rubber boats, bound for unknown fates. And a seaside town in the U.K. where millions of Lego pieces, spilled by a container ship, have begun washing ashore.

These are some of the compelling, fascinating and deeply important stories being told by Mountainfilm's 2017 Commitment Grant winners. The organization is thrilled to announce this year's recipients, 12 projects that tackle topics from space to climate change and poaching in Africa.

"The pool of applicants was better than ever in 2017 — professional, top-notch, filled with stories that need to be told — which meant the judges had an extra tough job," Program Director Katie Klingsporn said. "While it was extremely difficult, the judges ultimately selected a batch of exemplary projects that are full of potential. We're so excited to support them."

As part of the nonprofit's commitment to help creatives tell stories that matter, Mountainfilm awards Commitment Grants each fall to filmmakers, photographers, artists and adventurers whose projects are intended to inspire audiences to create a better world. This year, Mountainfilm added $7,500 to the prize money for a total of $32,500. The boost allowed judges to give larger grants to more projects than ever. (Mountainfilm is also awarding Apple laptop computers to five of the winners.)

"Filmmaker support is an organizational priority for Mountainfilm, and with the number of high-quality submissions this year the staff and board came together to increase funding as a way to advance these remarkable projects," said Mountainfilm Executive Director Sage Martin.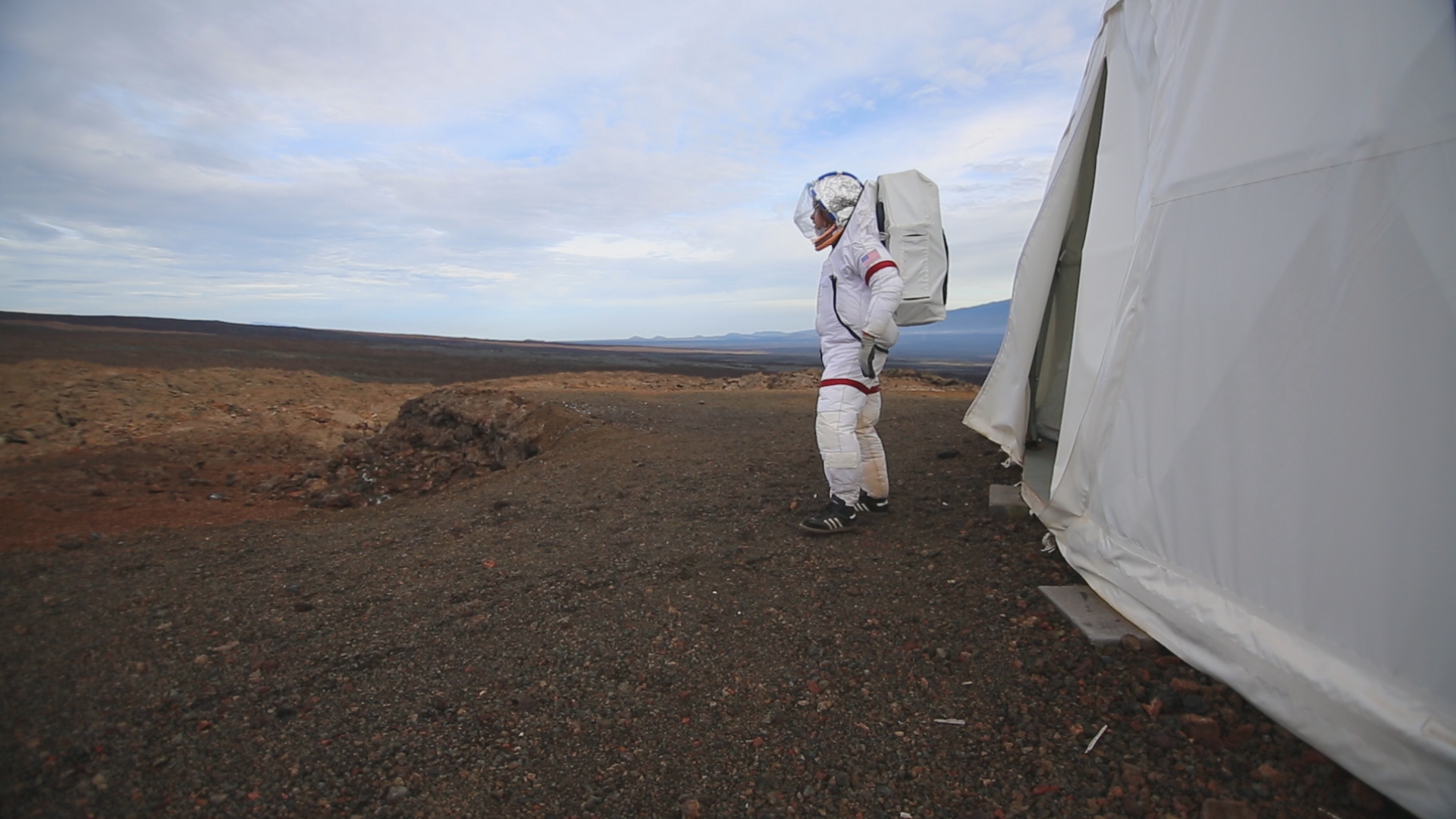 A still image from Red Heaven, a film that follows a six-person team simulating a mission to Mars. (Courtesy of Katherine Gorringe)

The Commitment Grant initiative, which launched in 2010, has supported projects ranging from art installations to feature documentaries and photographic explorations. Many recipients have debuted their projects at Mountainfilm, and grantees make up some of the festival's most memorable screenings. Past winners include The Last Honey Hunter, Uranium Drive-In, Frame by Frame, Mending the Line, Albatross and The Crash Reel.
Mountainfilm's 2017 Commitment Grant winners include:

Merete Mueller, The Blue Room ($5,000 and an Apple laptop computer)
The Blue Room is a short documentary that explores the impact of nature on those who are most removed from it: incarcerated individuals in our nation's prisons. Originally introduced as a tool to reduce violence within prisons' most high-stress units, the results of nature exposure are causing inmates, prison administration and researchers to rethink the role of wilderness in human psychological health.
Skye Fitzgerald, Search and Rescue ($5,000 and an Apple laptop computer)
Skye Fitzgerald, the filmmaker behind 50 Feet From Syria (Mountainfilm 2016), continues his unflinching look into the refugee crisis with this short project, which explores the motivations of people fleeing Libya on insecure rubber boats in search of better fates.

Mo Scarpelli, Anbessa ($2,500 and an Apple laptop computer)
This part-verité, part fairytale by former Commitment Grant winner and Frame by Frame director Mo Scarpelli follows a young Ethiopian boy named Asalif as he confronts uncertainty and the arrival of modernity to his country.

Julia Klein, Sentinels ($2,500 and an Apple laptop computer)
Sentinels is the story of a small and dedicated group of people in the Peruvian Andes who are grappling with the severe and imminent effects of climate change, including a lake filled to levels that threaten downstream communities and the contamination of a community's water because of glacial melt exposing heavy metals.

Taylor Rees and Renan Ozturk, Ashes to Ashes ($2,500)
Ashes to Ashes is a short film about two black artists seeking to address racial trauma in America. The film, shot in gorgeous black and white, follows the stories of physician and mixed-media artist Shirley Jackson Whitaker and visual artist and lynching survivor Winfred Rembert.

Katherine Gorringe & Lauren DeFilippo, Red Heaven ($2,500)
Red Heaven chronicles the journey of six people living together in isolation for one year as they simulate the first human habitat on Mars.

Alfredo Alcantara, The Age of Water ($2,500)
After a spate of mysterious illnesses and deaths, a community in Mexico discovers its water is radioactive. What unfolds is a story of resilience, conviction and the lies we tell ourselves about our dwindling resources.

Justin Brice Guariglia, Independent Artist Collaboration with NASA/JPL Oceans Melting Greenland Mission ($2,500)
Justin Guariglia, a New York City-based artist who exhibited his stunning large-scale work at Mountainfilm 2017, will fly with NASA's mission and work with the scientists in the field to better understand the science and attempt to translate it into a visual artistic vocabulary.

Sofian Khan, An Act of Worship ($2,500)
An Act of Worship is a political documentary that draws a vivid portrait of the dynamic Muslim Americans who have been among the most outspoken voices against President Trump's policies targeting minorities, immigrants and women.
Erin Trieb, An Uphill Battle ($2,000 and laptop computer)
This film introduces us to Ascend, a nonprofit all female mountaineering team based in Kabul, Afghanistan, whose members have spent the last two years training for their biggest feat yet: summiting their country's highest peak, Mount Noshaq (24,580 feet) — which has never been done by an Afghan woman. An Uphill Battle is also the winner of the 2017 American Alpine Club grant.

Jon Kasbe, When Lambs Become Lions ($2,000)
When Lambs Become Lions is a character-driven film following people on all sides of the murky and tangled conservation and poaching issue: a hunter, an ivory dealer and a wildlife ranger who depend on the same elephants to provide for their families.
Cara Cusumano, Shipwrecked ($1,000)
In 1997, the Tokio Express container ship spilled its contents — which included 4.8 million Lego pieces — into the ocean off the cost of Cornwall, England. This short documentary will tell the story of the shipwrecked Legos and the local community that collects and shares them, ultimately opening into a message about the proliferation of plastic waste in our oceans.