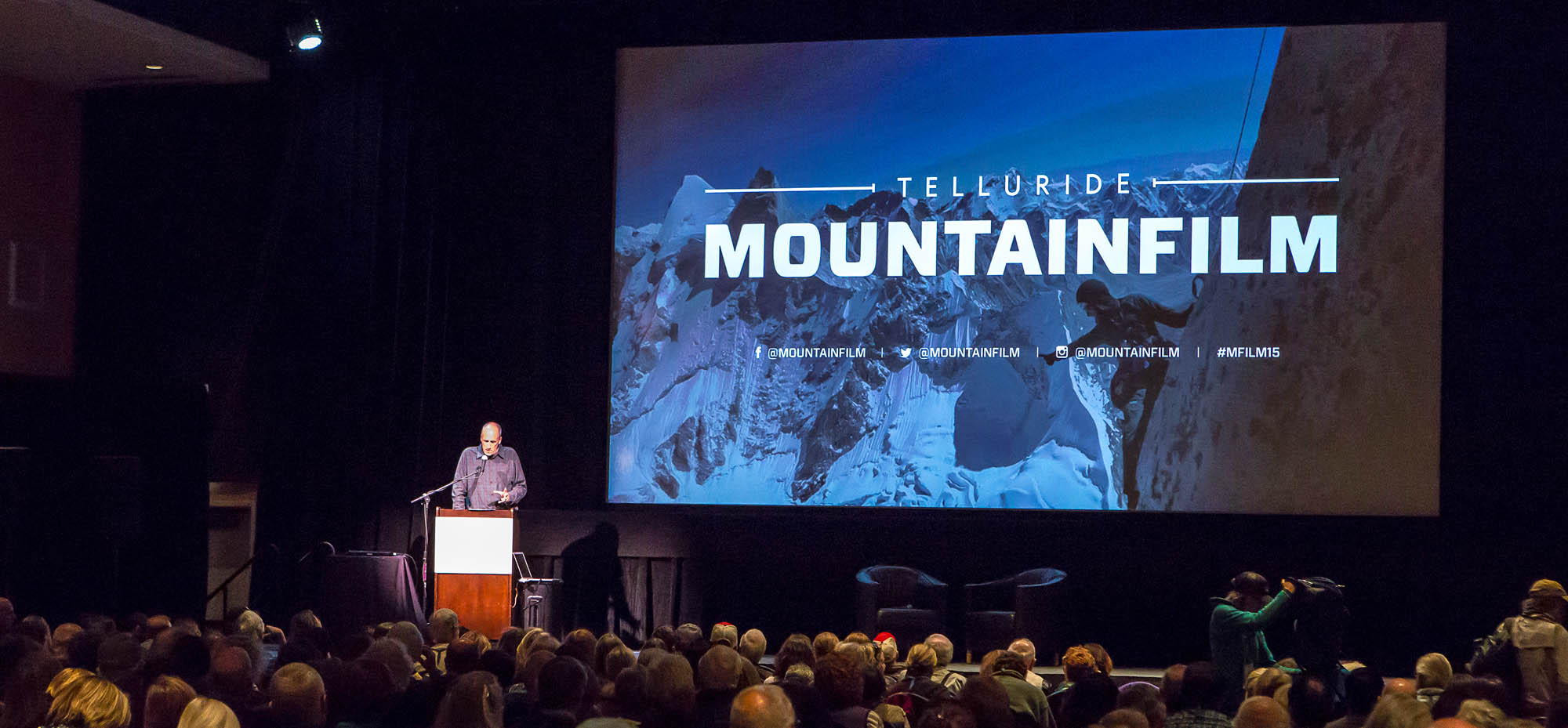 October 13, 2015
Mountainfilm Announces 2016 Symposium Theme: National Parks
Moving Mountains Symposium will coincide with centennial celebration
They are home to graceful arches of sandstone and otherworldly badlands, of alligator-infested mangrove forests and bison-studded plains. Immense river canyons where time stretches beyond imagination, massive caves draped with stalactites, historic battle sites, the country's hottest and driest desert and the tallest mountain in North America.
National parks are known as "America's best idea." But they are perhaps humanity's best idea.
In 2016, the National Parks Service will mark its 100th birthday with events, programs and parties commemorating the country's crown jewels. Telluride Mountainfilm will join the centennial celebration by dedicating the 2016 Moving Mountains Symposium to National Parks. The symposium will take place on Friday, May 27, 2016.
"Given the centennial, it seemed to us that national parks deserve the focus," Mountainfilm Festival Director David Holbrooke said. "Mountainfilm has always had a deep and abiding relationship with wilderness, and national parks contain some of America's finest wilderness. We plan to celebrate them both visually and thoughtfully."
Mountainfilm has lined up an exciting roster of speakers, including New York Times columnist and author Timothy Egan, national parks historian Douglas Brinkley and Betty Reid Soskin, the country's oldest national park ranger.
In March of 1872, Congress established America's first national park with the creation of Yellowstone in the territories of Montana and Wyoming. That act launched the national park movement in the U.S. and beyond. Several more parks were established, and on August 25, 1916, President Woodrow Wilson signed the act that created the National Park Service. Today, America's National Park system comprises 407 areas that cover more than 84 million acres. Sites range from the Lincoln Memorial to Mount Rainier and the Grand Canyon and contain some of the country's most beautiful and historic places.
But for Mountainfilm, the National Parks centennial is about more than self-congratulation and postcard pictures. It's also about the substantial challenges facing the parks, which range from access restrictions to development threats, funding questions, crumbling infrastructure, engagement with younger generations and climate change.
"This will be a look at some of the controversies and challenges facing the National Park system at 100 years old," Holbrooke said.
To address those topics and more, Mountainfilm has collected a deep lineup of guests. Confirmed so far are:
• Douglas Brinkley, professor, historian and author books that include "The Wilderness Warrior: Theodore Roosevelt and the Crusade for America" and "Rightful Heritage: Franklin D. Roosevelt and the Land of America."
• Timothy Egan, journalist, New York Times columnist, author of several books and third-generation Westerner.
• Michael Gauthier, a climber and chief of staff at Yosemite National Park.
• Terry Tempest Williams, acclaimed Southwest writer and conservationist whose body of environmental literature includes "Refuge: An Unnatural History of Family and Place" and "An Unspoken Hunger: Stories from the Field."
• David Quammen, a well-known science and wildlife journalist whose books include "The Song of the Dodo" and "Spillover."
• Betty Reid Soskin, who, at 94, is the country's oldest park ranger.
"The range of stellar voices on the parks is astounding, and we feel fortunate to have commitments from some of these writers, thinkers and doers to come to Telluride to examine the parks from at 360-degree perspective," Holbrooke said.