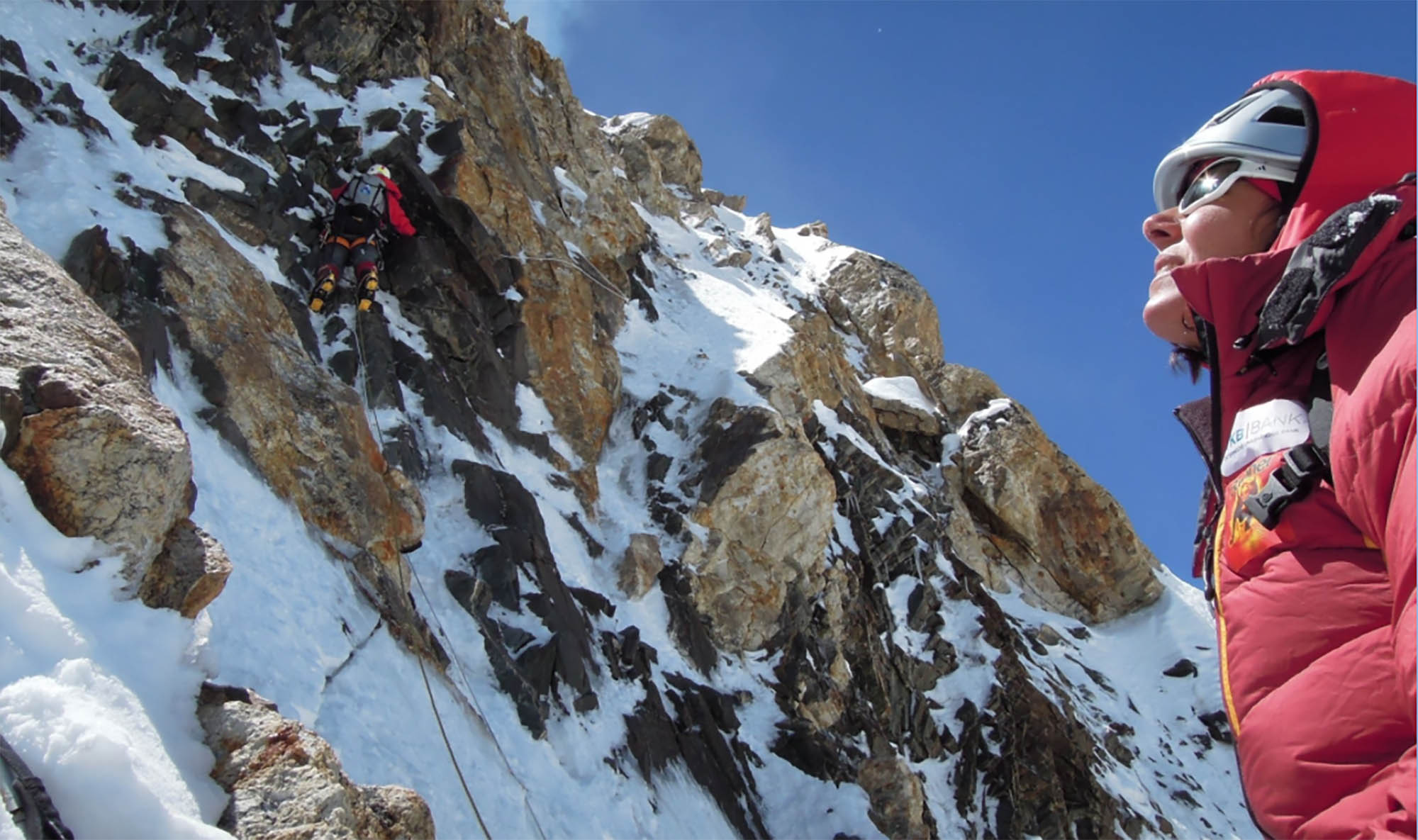 April 21, 2015
Mountainfilm Announces 2015 Presenters
Jeremy Jones, Dan Buettner, Gerlinde Kaltenbrunner, Tommy Caldwell among lineup
Telluride, Colorado (April 22, 2015) – Telluride Mountainfilm has a long tradition of bringing influential, inspirational and otherwise incredible individuals to present at its annual festival. With a speaker lineup that includes iconic snowboarder Jeremy Jones, acclaimed photographer Carsten Peter, accomplished author Dan Buettner and renowned Austrian mountaineer Gerlinde Kaltenbrunner, 2015 is no different.
"Our speakers range pretty wildly in topic and area of expertise — they are mountaineers and scientists and novelists and climbers — but each is a heavy hitter in his or her field," said Mountainfilm Program Director Katie Klingsporn. "It's an incredible lineup. We're thrilled."
Speakers will discuss everything from the threats of climate change on our winters to the fickle whims of evolution and the factors that contribute to human longevity. The presenters include climber Tommy Caldwell, who shot to fame this year while putting up the first free ascent of Yosemite's Dawn Wall; Mara Grunbaum, the hilarious mind behind the science blog and book WFT, Evolution?!; and award-winning writer John Vaillant, whose books include Jaguar's Children, The Golden Spruce and The Tiger. In addition, a slate of National Geographic Young Explorers will present on their expeditions, projects and far-flung adventures.
Following is a look at Mountainfilm's 2015 presenters:
Dan Buettner wanted to understand why certain people in particular areas of the world lived longer, healthier and happier lives, so he traveled across the planet to get answers. The result is a bestselling book called The Blue Zones: Lessons for Living Longer from the People Who've Lived the Longest, which examines how people live and how lifestyle affects lifespan.
Tommy Caldwell is an Estes Park, Colorado-based big-wall climber with several first free ascents under his belt. In 2014, he and Alex Honnold completed the first ascent of the Fitz Traverse in Patagonia, a seven-summit climb spanning four miles and 13,000 feet. Then, in January 2015, Caldwell, along with climbing partner Kevin Jorgeson, completed the first-ever free climb of El Capitan's Dawn Wall in Yosemite National Park.
Mara Grunbaum is a science writer who explains Mount Everest's death zone, sinkholes, snakes, geysers and barnacles to kids and adults alike. She is the author of WTF, Evolution?: A Theory of Unintelligible Design, a hilarious picture book collection (that stemmed from her blog) of 100 funny and bizarre animals.
Jeremy Jones is a snowboarder turned adventurer and climate activist. His graceful command of the steep big mountain spines of Alaska has landed him spots in many ski films and magazine pages. He is also the founder of the nonprofit organization Protect Our Winters, which aims to engage and unite the snow sports community to fight climate change.
Gerlinde Kaltenbrunner is an Austrian mountaineer and the first woman to climb all 14 8,000-meter peaks without supplementary oxygen. She has summited mountains all over the world, from Patagonia to Alaska and Pakistan, and is passionate about mountain culture and religions.
Carsten Peter is a photographer, filmmaker, biologist and adventurer who specializes in going to extremes. He won a World Press Photo award for his coverage of tornadoes in the American West and received an Emmy Award for his videography from inside an active volcano in the South Pacific. He is a regular contributor to National Geographic.
John Vaillant is an accomplished writer whose first book was the national bestseller The Golden Spruce. That was followed by another award-winner: 2010's The Tiger. His 2015 novel, The Jaguar's Children, takes readers inside a tanker truck during an illegal border crossing and into the life of Hector, a young man who risks his life to get to El Norte.
National Geographic Young Explorers Cara Eckholm, Julia Harte, Hanna Reyes and Eddie Roqueta will also present on their current projects.