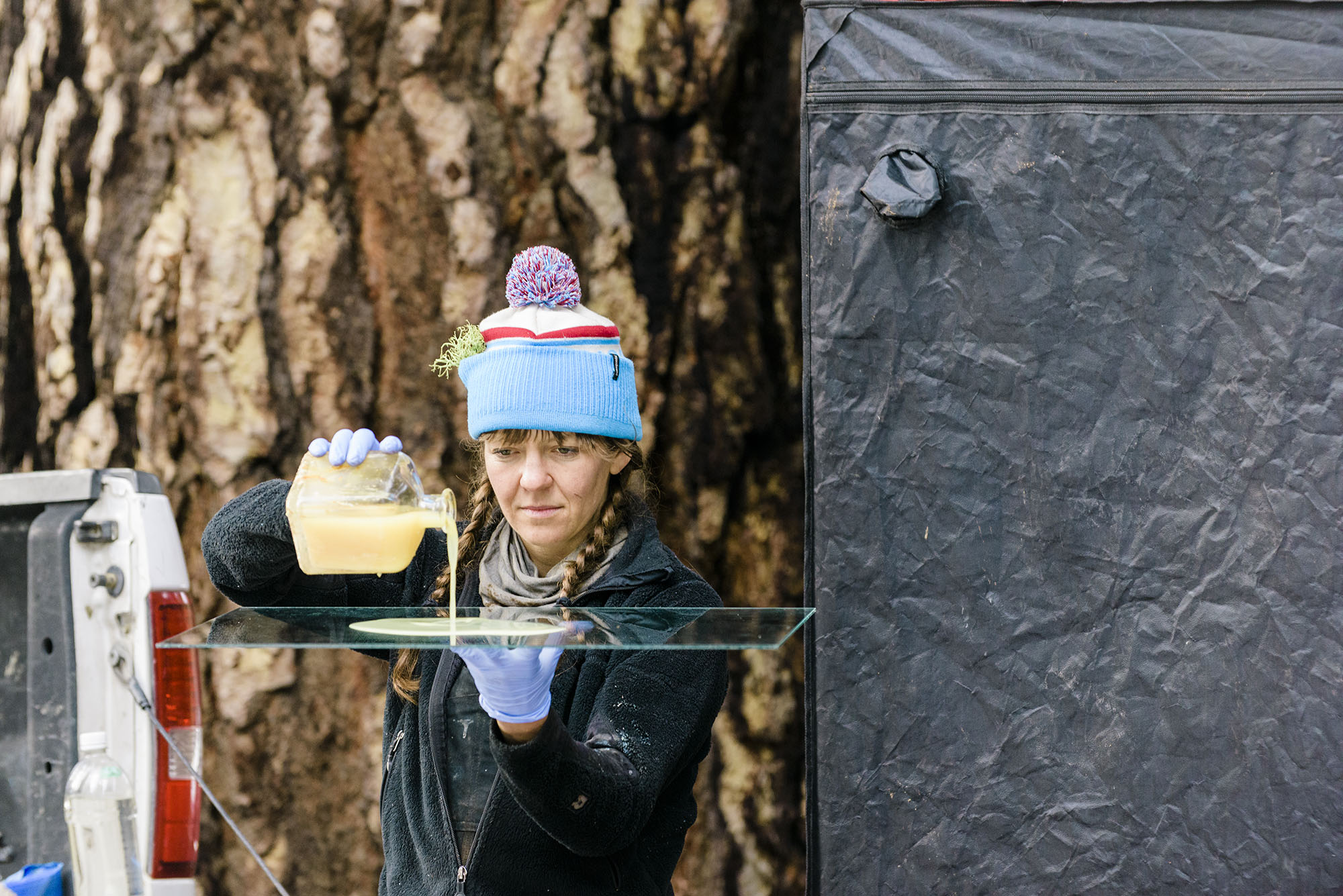 May 24, 2017
More than Movies: an insider's guide to Mountainfilm's non-film offerings
Mountainfilm, which is in full swing in Telluride and Mountain Village this Memorial Day Weekend, is at its foundation a documentary film festival — a platform for cutting-edge films about environments worth protecting, epic adventures, remarkable cultures, complex political issues and indomitable spirit.
But Mountainfilm is more than just a parade of movies on the big screen. There's a whole other side of the festival that doesn't involve moving pictures. At Mountainfilm, you will find theater presentations by some of the most impressive humans on the planet, workshops aimed at filmmakers, live music, live art, parties aplenty and a studio that turns film-watching into an immersive experience.
Following is Mountainfilm's guide to some of its best programs that don't involve movies on the big screen.
Big Ideas
Want to dip into the world of science and wonder? Check out Saturday's theater presentation by field biologist/photographer Tim Laman and primatologist Cheryl Knott, a married couple of who have spent years researching and documenting critically endangered orangutans in Borneo. Or check out author of The Nature Fix Florence Williams, speaking Saturday morning on the science of your brain on nature. For a little space exploit, join planetary scientists Fran Bagenal and Candy Hansen, subjects in the film The Farthest, on a planet-gazing mission Friday at 9:45 p.m. at the St. Sophia Gondola station. And for big-picture climate ideas, check out Paul Hawken, author of the newly published book Drawdown: The Most Comprehensive Plan Ever Proposed to Reverse Global Warming, who will speak Saturday about his ambitious findings.

Getting Out There. Way Out There
Adventurers have long been a staple of Mountainfilm, and this year is no different. Mountainfilm is pleased to host Erik Weihenmayer, a blind adventurer whose accomplishments include climbing the Seven Summits, who will speak on Sunday about kayaking the Grand Canyon without sight. Speaking of grand adventures, explorer trio Sarah McNair-Landry, Ben Stooksberry and Erik Boomer took off last year on a mission to traverse the Greenland Ice Sheet on kite skis before paddling a first descent of a barely known Arctic river. The will recount the epic trip during a Saturday presentation.
A Theatrical Flare
Mountainfilm prides itself on being at the intersection of art and activism. So when local theater company Telluride Theatre approached the festival about staging a play about activism, Mountainfilm wholeheartedly agreed. The play, "Marcellus Shale," chronicles a rural community confronting the effects of fracking as it transforms the landscape and divide friends and families. Directed by Sasha Sullivan, the play is a collaboration of Telluride Theatre and New York City-based company The Talking Band. See it Sunday. For another bit of local theatrical talent, check out Mitch "Miskhy" Key as he presents a theatrical monologue Saturday night.

Live Art
Cello phenom and affable folkie Ben Sollee, who is no stranger to Telluride's stages, will be in town all weekend with the band Kentucky Native as Mountainfilm's musician-in-residence. Find him performing live film introductions at the Palm Theatre, playing festival parties, featured in the film "Ditch the Van," and joining the traditional Music Monday Coffee Talk at Christ Church downstairs. Sollee isn't the only resident artist at Mountainfilm. Lindsey Ross, who specializes in the old, slow and fascinating process of wet plate collodion photography, has spent the month of May capturing arresting images of the Telluride area on glass plates as Mountainfilm's artist-in-residence. Check out Ross' exhibit at Telluride Arts HQ; join her on a Free-Range photography demonstration Saturday; or catch her at screenings of the film Lindsey Ross: A Less Convenient Path.

Filmmaker Resources
Along with showcasing the work of filmmakers from far and wide, Mountainfilm strives to equip them with the resources and knowledge to succeed. Enter the Library, which acts as a base for daytime workshops and presentations mainly aimed at those in the documentary field. On tap this year: a panel on virtual reality filmmaking with Sarah Steele from Google and several VR filmmakers; a presentation on First Amendment Rights with attorney Ed Klaris and filmmaker Deia Schlosberg, who was arrested while filming a protest and faced up to 45 years in prison; a talk about how to maximize film impact with Doug Block, founder of the website The D-Word, and Ted Richane, who works on impact and outreach for Vulcan Productions; and a Works in Progress program featuring projects by Pete McBride, Christi Cooper and Michael Brown.
Virtual Reality
Mountainfilm is teaming up with Google to host a virtual reality studio again in 2017. Stop by Gallery 81435 during studio hours, and a volunteer will help you with headsets, swivel chairs and a variety of immersive 3D experiences. This year's lineup features films about the new Bears Ears National Monument, the persecution of Royingya Muslims in Myanmar, coral bleaching events and more