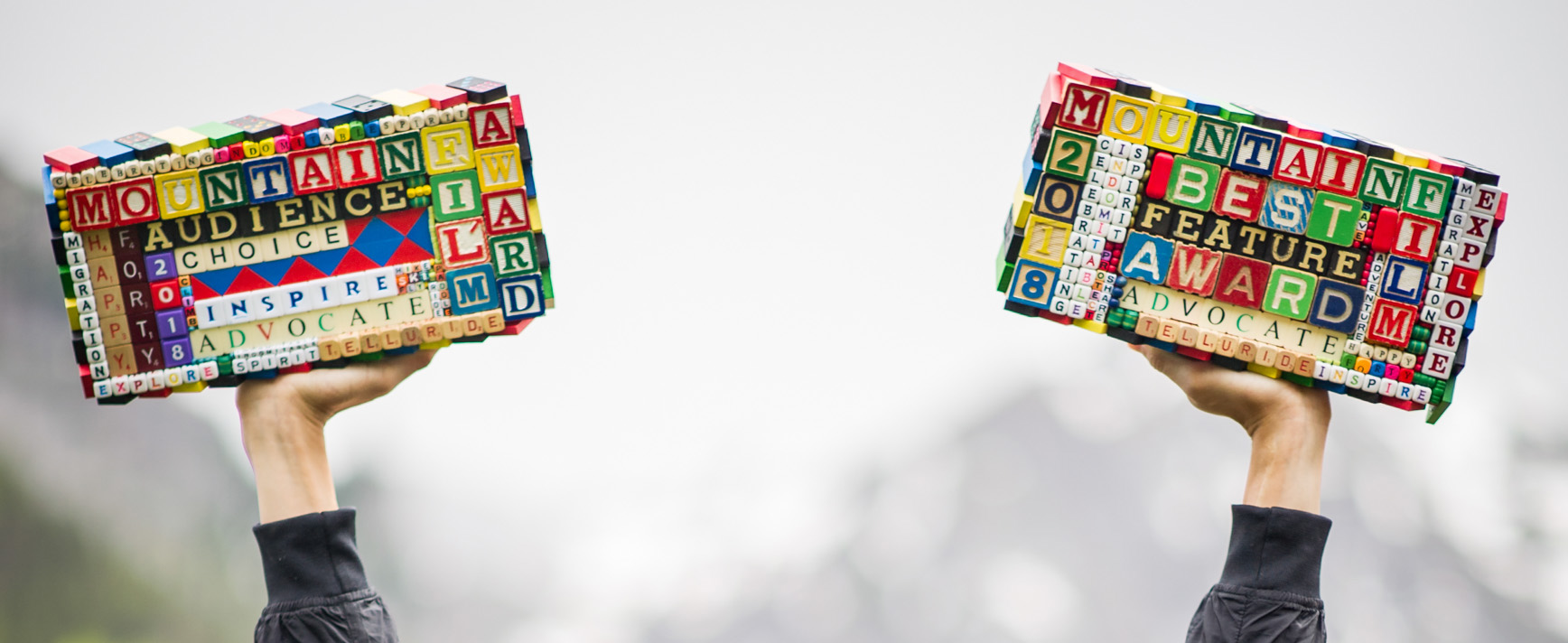 May 30, 2018
"Minding the Gap," "The Interpreters" Win Big at Mountainfilm Awards
Other winners include When Lambs Become Lions, Lifeboat
Audiences at Mountainfilm's 40th Anniversary Festival saw movies about incredible feats of climbing; remarkable young pinheads competing at the world's premier science fair; elite athletes fueled by a plant-based diet; a one of a kind Supreme Court Justice and a delta teeming with wildlife in Botswana.
But in the end, it was a film about a handful of young skater boys confronting the cycles of violence they grew up in that won the audience over. Minding the Gap, a masterful documentary by young filmmaker Bing Liu, won both the Audience Choice Award and the prize for Best Documentary Feature at Monday's closing awards picnic in Town Park.
Liu's film follows a group of friends coming of age in Rockford, Illinois — a city wracked with unemployment, low wages, a population exodus and violent crime. And what begins as a tale of the salvation of skateboarding turns into something much deeper as its characters experience their own reckonings with family, trauma, race, repression and the consequences of adulthood. It is Liu's first feature.
Filmmaker Jeff Orlowski, who served as a Best Feature judge, said Liu's film blew the jury away with its depth, meaning, vulnerability and artistry.
Another film that was double lauded at this year's festival was The Interpreters, which examines the individuals who worked for the U.S. military as interpreters in conflicts such as Iraq and Afghanistan — an extremely perilous position that left them exposed to anger from both sides of war and often in danger once troops left their countries. The film by Andrés Caballero and Sofian Khan won the Student Award, which is given by a jury of students to the film they feel will most inspire their generation. The nonprofit associated with the film, No One Left Behind, also received the $3,000 Moving Mountains prize, which is given to a nonprofit connected to a festival film and is based on the mission, scope, impact and need of the nonprofit's work.
Those were only a few of the awards handed out on Memorial Day at a closing picnic in Town Park that featured a vegetarian feast prepared by La Cocina, dance music by film subject DJ JaBig, and a final send-off to the festival's landmark 40th anniversary festival. The full list of festival awards is below:
Audience Choice Award: Minding the Gap
Best Documentary Feature: Minding the Gap
Special Jury Award, Best Documentary Feature: When Lambs Become Lions
Best Short Film: Lifeboat
Moving Mountains Prize: No One Left Behind (The Interpreters)
Charlie Fowler Award: Life Coach
Norman Vaughan Indomitable Spirit Award: Tie: $500 to Lacey Studnicka and the Lutheran Family Services of Nebraska, and $500 to filmmakers Beth and George Gage for their work in progress, A Home Called Nebraska
Student Award: The Interpreters
All told, the sold-out audience at the 2018 festival was treated to more than 120 films in eight theaters, as well as a host of panels, gallery exhibits, parties and special guest presenters that ranged from climbing icon Conrad Anker to renowned thinker Pico Iyer. Participants danced at Mountainfilm's 40th Bash, walked back in time with a special retrospective program of archival films at the library, petted rescued wolves at the gondola plaza and gave tearful standing ovations to films like Science Fair.
Now, the Mountainfilm staff is taking a well-deserved breather before it begins the process of planning festival No. 41.