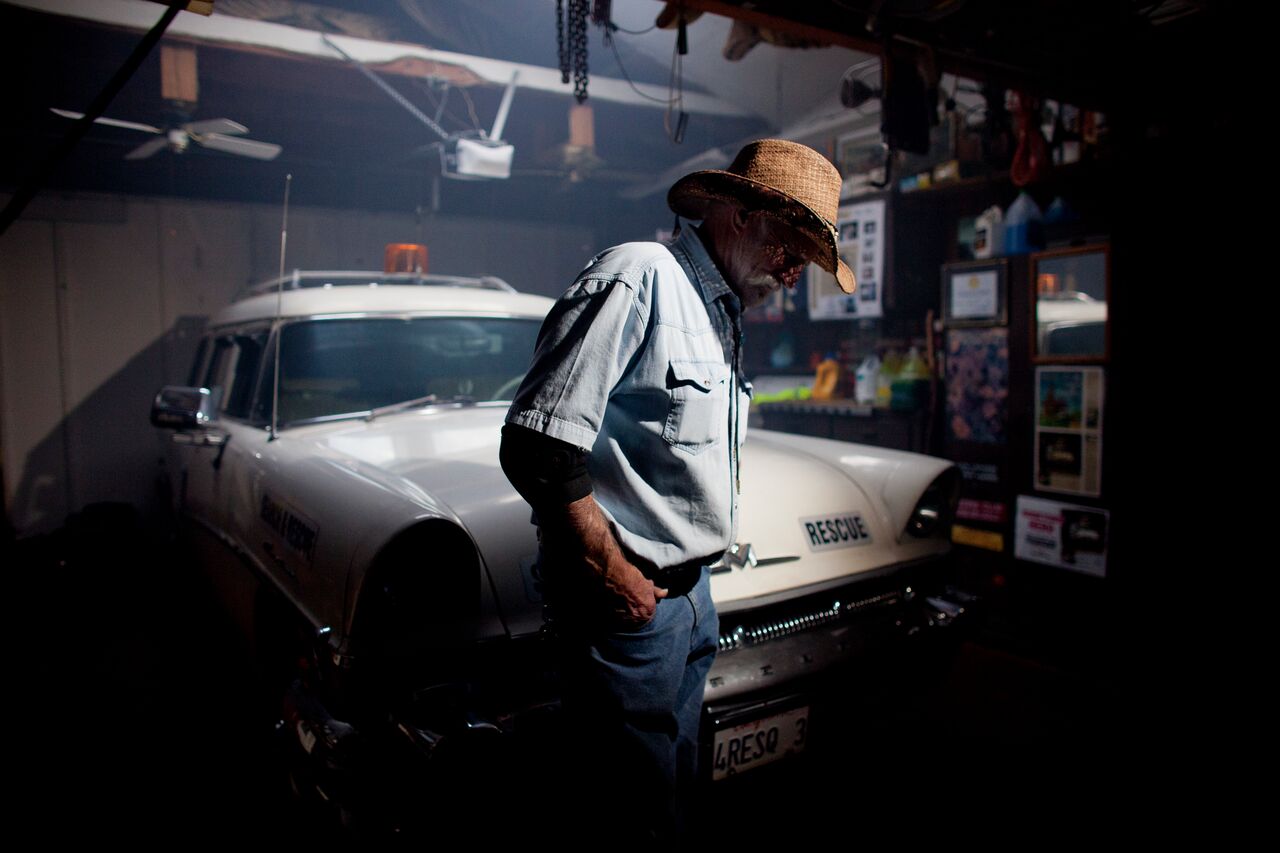 August 24, 2016
Meet Mountainfilm's 2016 Commitment Grant finalists
20 projects ranging in topic from Nepalese honey hunters to treatment of mental illness
Bolivian jaguars in jeopardy, an Iraqi translator wrongfully tortured, a development threat to the Grand Canyon and two Muslim brothers who love to skateboard. These are among the projects that have been selected as finalists in Telluride Mountainfilm's 2016 Mountainfilm Commitment Grant Initiative, which will ultimately divvy $25,000 between 10 winners. The program aims to support filmmakers and storytellers who are creating projects that align with the organization's mission of using the power of film, art and ideas to inspire audiences to create a better world.
This summer, Mountainfilm received nearly 130 letters of interest from a pool of applicants that included former festival participants, Telluride locals and seasoned filmmakers. A grants committee of staff, board and community members then winnowed the pool to 20 projects it believes have the greatest potential to tell stories that haven't been heard and that will have meaningful impacts on crucial issues. Here's a list of the finalists, in no particular order:
1. Ben Ayers, The Last Honey Hunter: Ben Ayers, who works for the dZi Foundation and is a frequent Mountainfilm guest, is working with team of filmmakers, which includes Ben Knight and Renan Ozturk, on a film that documents a singular, threatened and treacherous tradition of collecting a special poisonous honey on the cliffs of Nepal.
2. Libby Spears, PC594: The Art of Rebellion: This documentary follows LA street artist, activist and single mother Lydia Emily as she confronts a crippling diagnosis of multiple sclerosis while creating socially conscious and bold murals around the world.
3. Mariah Wilson, Silent Forests: Silent Forests follows the effort to save elephants in Central Africa through the stories of a variety of characters, such as as Cameroon's first female eco-guard, a grassroots wildlife law enforcement group, Congolese biologists studying elephant communication and a team of anti-poaching sniffer dogs led by a Czech conservationist.
4. Ben Mullinkosson, Osama and Ayman: Mountainfilm alumni Ben Mullinkosson, the filmmaker behind Gnarly in Pink, is working on a film about two Muslim brothers who love to skate.
5. Erin Palmquist, From Baghdad to the Bay: Ghazwan Alsharif, the subject of this documentary project, worked as a translator for U.S. forces during the war in Iraq before being wrongfully accused of espionage and tortured. The film follows eight years of his life in San Francisco as he struggles to rebuild while also coming out as gay.
6. Grant Slater, Creating Pleistocene Park: Sergey and Nikita Zimov are attempting to recreate the Ice Age in the Arctic north by populating a park with reindeer, moose and possibly even genetically re-created wooly mammoths. The effort is for more than novelty: The father and son are hoping to find a way to defuse a carbon time bomb that lies beneath the permafrost.
7. Justin Clifton, Confluence Divided: A historic battle between sacred places and corporate profits is taking place in the heart of the Grand Canyon, where the Little Colorado spills into the main stem of the canyon. Filmmaker and former Mountainfilm staffer Justin Clifton is working with festival veteran Pete McBride to document the story as it unfolds.
8. Cassidy Friedman, Circles: This documentary follows former football star and Hurricane Katrina Refuge Eric Butler as he shakes up a troubled Oakland high school with an unorthodox approach to keeping black and Latino kids in school. But his biggest challenge is raising his own son, Tre, in a neighborhood dominated by gangs and drug dealers.
9. Dawn Kish and John Sherman, Old Man Lightning: This film project fuses humor, adventure and conservation as it follows aging and legendary boulderer John Sherman as he sets out to send an infamous boulder problem and, at the same time, save the critically endangered California condor.
10. Jordan Halland, Gold Paints the Mountains: Jordan Halland, a Western filmmaker with previous work in Mountainfilm, points his lens at an innovative adaptation to climate change in Peru, where a town has taken to painting a hillside white to preserve the glacier it depends on for water.
11. Lisa Molomot, Missing in Brooks County: This feature documentary is the portrait of a small Texas town that has found itself unwittingly at the center of a humanitarian crisis as scores of undocumented migrants fleeing violence have perished on private land that surrounds the town.
12. Maxim Pozdorovkin, How to Rob Banks for Dummies: Maxim Pozdorovkin, the filmmaker behind the stunning 2016 festival film Clínica de Migrantes, is working on a film that follows the bizarre, captivating, creative and criminal life of Joseph Gibbons.
13. Brent Foster, While I'm Here | The Legacy Project: This passion project aims to document the stories of incredible elderly people before they pass away. It includes a series of shorts, such as The San Diego Highwayman, which screened at Mountainfilm 2016.
14. Sara Terry, That's How We Roll: This feature-length documentary by former Mountainfilm filmmaker Sara Terry chronicles the uniquely American phenomenon of mobile home parks in the context of the country's growing affordable housing crisis.
15. Elizabeth Unger, Madidi: [UPDATE] Due to this sensitive environmental concerns that this project addresses, Mountainfilm has taken down the description of this finalist.
16. Katherine Gorringe, Red Heaven: This film project follows six adventurers who live in isolation for a year in a geodesic dome in Hawaii to simulate the first human habitat on Mars in an exploration of our relationship with Earth and beyond.
17. Erik Ljung, Mothers for Justice: Erik Ljung, a cinematographer on the 2016 festival film Almost Sunrise, is putting together a feature documentary that follows a woman named Maria, whose son — a black, unarmed, schizophrenic man named Dontre Hamilton — was shot and killed by police in Milwaukee. As she grieves, she also creates a movement of mothers demanding justice.
18. Christopher Smith and Stephanie Lincoln, Barang: Mountainfilm alum Christopher Smith turns his lens to Cambodia, where an English expat named Paul Ferber is passionately and, at times, recklessly defending the oceans from the illegal trawling that is devastating sea animals, among them an endangered seahorse population.
19. Paddy O'Connell, The Black Stacks: Paddy O'Connell, a writer and former Telluride ski patroller, has an audacious, perhaps foolhardy plan: attempt to climb and ski the Macgillycuddy's Reeks, a 12-mile mountain range along the toe of Ireland. Along with a ski adventure, this film will entail an exploration of family and history.
20. Chantelle James, Ordinary: This short documentary aims to raise awareness about and humanize schizophrenia through the story of Janie, a young woman who struggles to find normalcy through medications, stigmas and the vacillations of the disease.