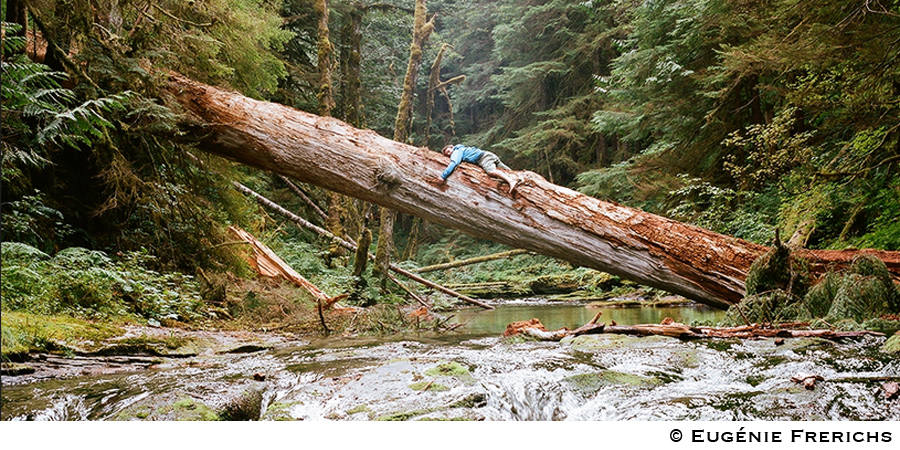 April 29, 2014
Diverse and Dynamic Artist Lineup for Mountainfilm 2014

Painting, Photography, Performance Art to Grace Telluride's Galleries and Streets
Telluride, Colorado (April 29, 2014) — Mountainfilm in Telluride, a festival renowned for culling films, artists, activists and adventurers into one four-day festival, has put together an outstanding lineup of artists for its 2014 Gallery Walk, May 23. The mix includes internationally recognized artists, as well as local talent.
It's rare that a documentary film festival can successfully merge an educational symposium, guided outdoor experiences, scheduled panel discussions and more with art exhibitions, but Festival Director David Holbrooke says, "We're not your average film festival. We've evolved to include many surprise approaches and platforms. After 35 years, we want to keep it interesting for everyone." In regard to this year's festival artists, he adds, "Whether they are coming from across the world or across the street, we're thrilled to see such a wide range of talent."
Maggie Taylor, known for her contemporary exploration of surrealism, is featured on this year's Mountainfilm's poster and in the Gallery Walk. Her whimsical photomontages have been exhibited internationally, collected privately and featured in books published by Adobe Press and Modernbook Editions. The poster for the 2014 festival has yet to be released, but it will surely demonstrate the surprise element that Holbrooke extolls.
Another featured artist in the line-up includes Jerry Uelsmann. As a master printer who works with multiple negatives during countless hours in the darkroom, his fantastical photographic images shattered many of the traditional boundaries of photography. His style was something simply unheard of before the era of Photoshop.
The artist roster also lists Debra Bloomfield, who has photographed the American landscape for over 30 years. She will display a few works from her stunning new series titled "Wilderness" and also speak at Mountainfilm's Moving Mountains Symposium, which highlights the same theme. Reza, a prodigious photojournalist whose works often grace the cover of National Geographic magazine, will exhibit in a gallery during the festival, along with the youngest founding member of the International League of Conservation Photographers (iLCP), Florian Schulz, whose "To the Arctic" photography series shows the beauty and life of the polar region.
Steve Winter— the first photographer to capture snow leopards in the wild and whose iconic image was used by Apple to market the Snow Leopard OS X operating system — will return to Mountainfilm with new work. In addition to a gallery exhibit, he will lead a workshop that will explore how to set up camera traps, which is part of the festival's new offering of outdoor Wilderness Walks & Talks.
Mountainfilm continues this year with its artist-in-residence program. Conceived with Telluride Arts, it began with B.K. "I Am Art" Adams in 2012 and continued in 2013 with Zio Ziegler. The 2014 festival will expand the program to include two artists: Eugénie Frerichs and Gary Lang. Additionally, two photographers, Merrick Chase and Hunter Metcalfe, will create portraits of festival guests throughout the four-day event.
Tradition dictates that a Telluride artist create the trophies presented to filmmakers at the Closing Picnic & Award Ceremony. For the 2014 awards, local artist Flair Robinson is building mosaic multi-media pieces loosely based on the festival theme of wilderness.
The Gallery Walk at Mountainfilm in Telluride takes place on Friday, May 23, from 3:30 to 6:30 p.m. in galleries and venues around the town of Telluride. The full list of festival films will be announced in early May, and the festival schedule will go live shortly after. In the meantime, the list of Special Guests, including these artists and others, continues to grow.
Tickets and festival passes to Mountainfilm in Telluride are currently on sale.