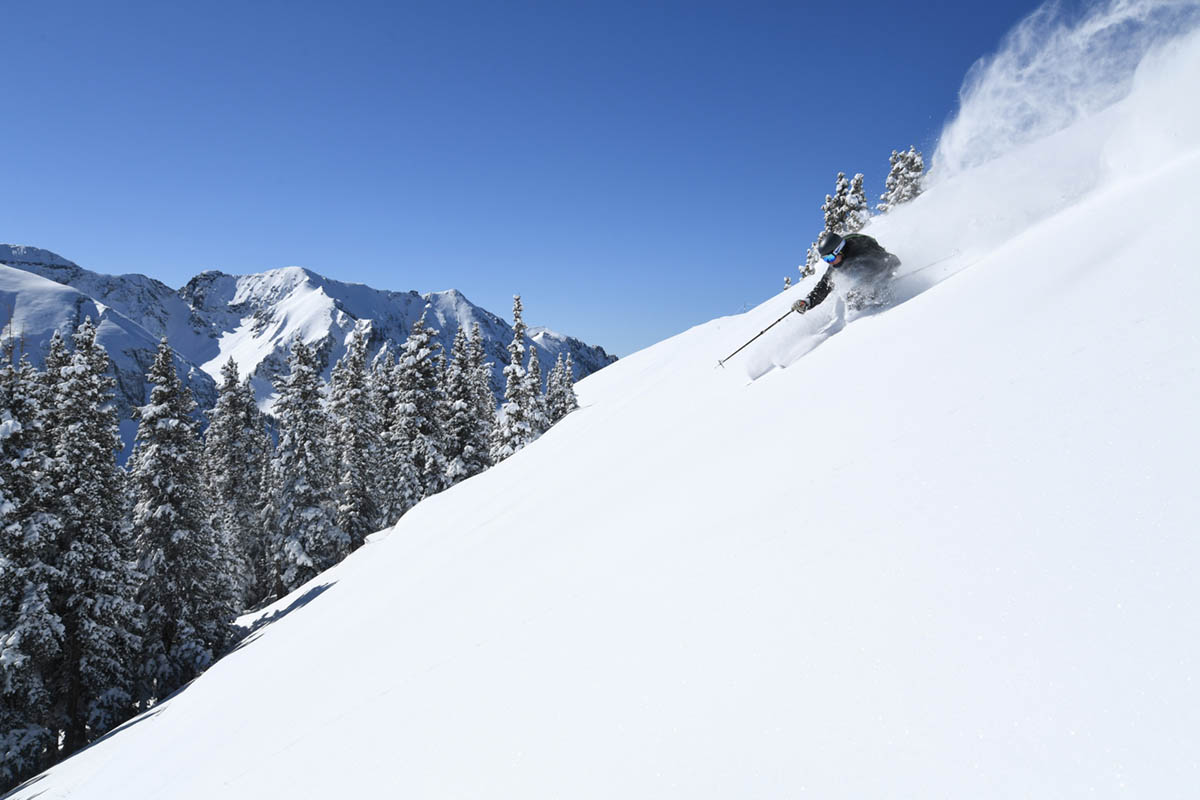 May 22, 2017
And the Winner is...
Mountainfilm on Tour was honored to team up with longtime Mountainfilm sponsor Wagner Custom Skis — Telluride's homegrown ski company — for an exclusive giveaway for Mountainfilm on Tour attendees. To enter the contest, we asked people to share their favorite films from the tour and tell us how these films inspired them to take action.

The winner, Kelsey Bozanich of Portland, Oregon, says:
"I am so stoked about the skis! Such an awesome surprise. I've been to the show a few times now and always love it. I am from the Pacific Northwest, so I think an appreciation of the outdoors is in my DNA. It's incredibly inspiring to see all the films of people going out and exploring their own passions.

"Ace the Desert Dog holds a special place in my heart because I'm a dog owner and lover. Having that much land to explore (for me, it would be in the trees/mountains versus the desert) with my Great Pyrenees would be a dream. And how could you not love Cedar Wright and Fledglings? Both ridiculously entertaining and inspiring to see someone start a new adventure and jump right into it."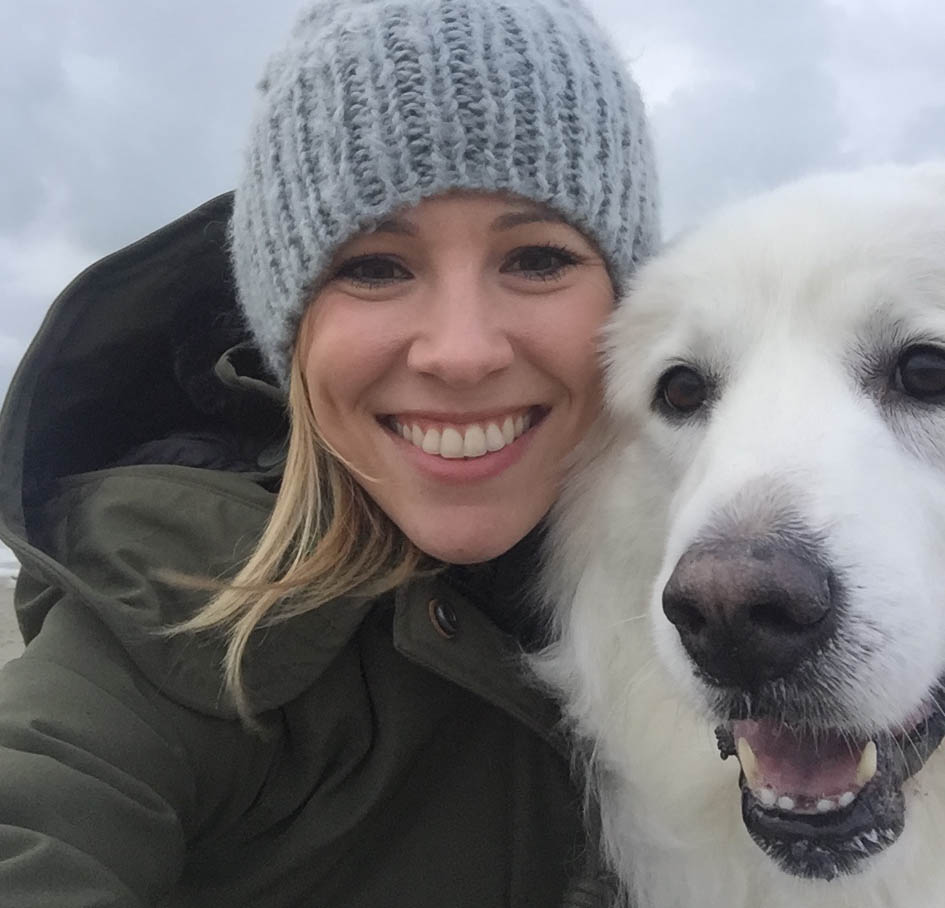 Image: Kelsey Bozanich, Portland, OR
Mountainfilm's mission is to use the power of film, art and ideas to inspire audiences to create a better world, so we thought that this contest was a perfect way to see how the films featured on tour resonate with audiences. Here are a few more of inspired reactions we received:

Burlington, Vermont | When We Were Knights
"Reminder to be present and take every opportunity you have to let those who are close know that you love them. Living and our pursuits are a calculated risk, which is OK as long as one stays honest and true to oneself."

Rapid City, South Dakota | Edges
"What an inspiration Yvonne, the 90-year-old skater, was. Pursue what makes you happy, regardless of your physical limitations or age. She reminds me of my dear, old grandmother. Her age was no deterrent. I'm determined to adopt those qualities to guide my life. I've bought a ski season pass to begin living the dream."

Burlington, Vermont | The Trail to Kazbegi
"The biking film definitely struck a chord within me. I've been struggling for a very long time to leave what I know and live my life to the fullest. I've been telling myself I'm going to go to Vietnam for over a year at this point. I'll purchase the tickets tomorrow."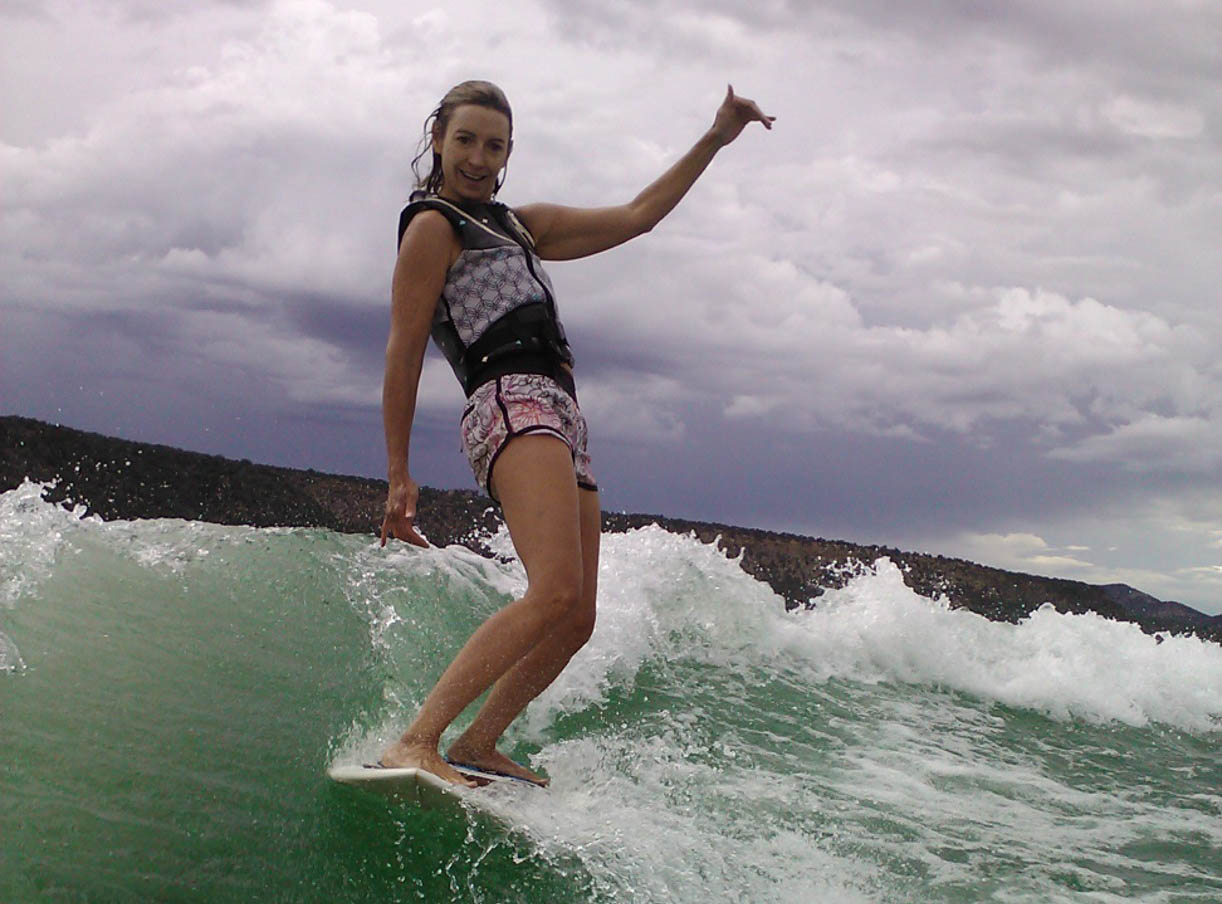 Image: Marisa Murphy, Ridgway, CO
Angel Fire, New Mexico | 1-800-Give-Us-Your-Kidney
"I was brought to tears by this story of selflessness and unconditional love. Samantha Smith captured the overwhelming emotions associated with this experience using humor, honesty and beautiful photography. I loved it. I've been reading more online about this incredible story and have sent the links to my children and close friends. This is a must-see!"

Ridgway, Colorado | StrongWater
"StrongWater was really up my alley because I love anything related to playing in our rivers. This film inspired me to grow my paddle board guiding business to include getting people on the river surfing. I am currently teaching a range from basic paddling skills to advanced yoga and Pilates on paddle boards. My students are often fearful of the water or their ability to balance. It is fun to work through these fears with them and to come away from a lesson knowing that they gained a lot of confidence."
Grand Junction, Colorado | Ace and the Desert Dog
"Live more fully and in the present. I have a senior doggie, 14 years young, who is my joy. I try to provide him with as many adventures as possible to keep him young."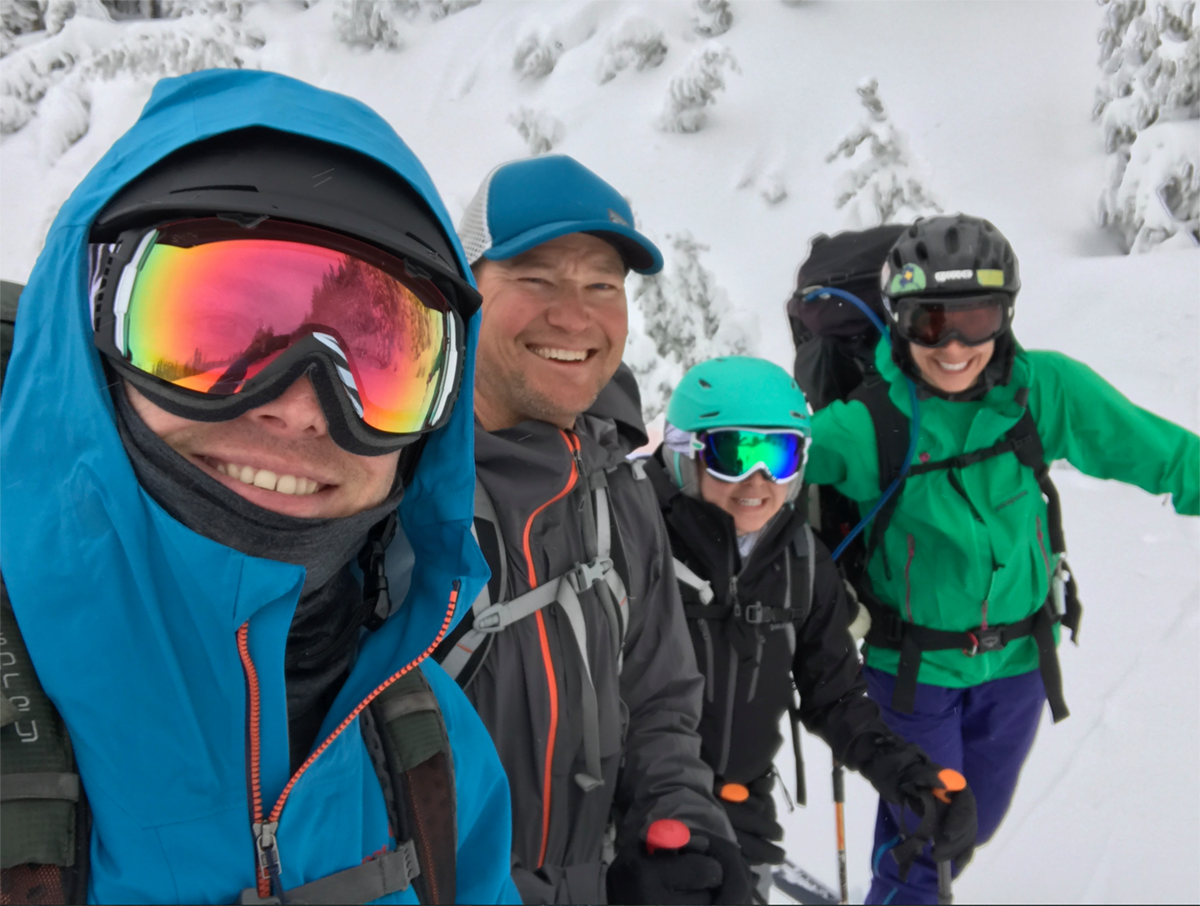 Image: Alex Woods, Squaw Valley, CA
Durango, Colorado | Edges
"Get my figure skates out and get my family on the ice."

Savannah, Georgia | Running Wild and Angel Annihilates Alaska
"I am a 9-year-old girl. The movie about the girl Angel that is a skier. I liked seeing that girls can be tough and sporty and can have loads of fun being active. The wolverine movie. It inspired me to want to run out in nature and be an ultra runner! And maybe even a scientist!"

Bend, Oregon | Throw
"I am a social worker and was inspired by the film Throw to bring the skill/art of yo-yo to the children, adolescents and adults I work with who struggle with anxiety, depression and (particularly) PTSD. I had never thought about how yo-yo can be used as a vehicle for trauma recovery (particularly because of the essential mix of rhythm and movement)."

Portland, Oregon | Equal Footing
"I think it's awesome to showcase strong women. Inspired me to get out in the mountains more often."
North Lake Tahoe, California | Showdown at Horseshoe Hell and StrongWater
"Showdown at Horseshoe Hell inspired my wife and I to start a weekly climbing night with our friend group, starting indoors so that maybe one day we can join the competition! We are having our first night this coming Monday. We might also have to get ourselves some river surfboards and give that a go this summer like they did in StrongWater."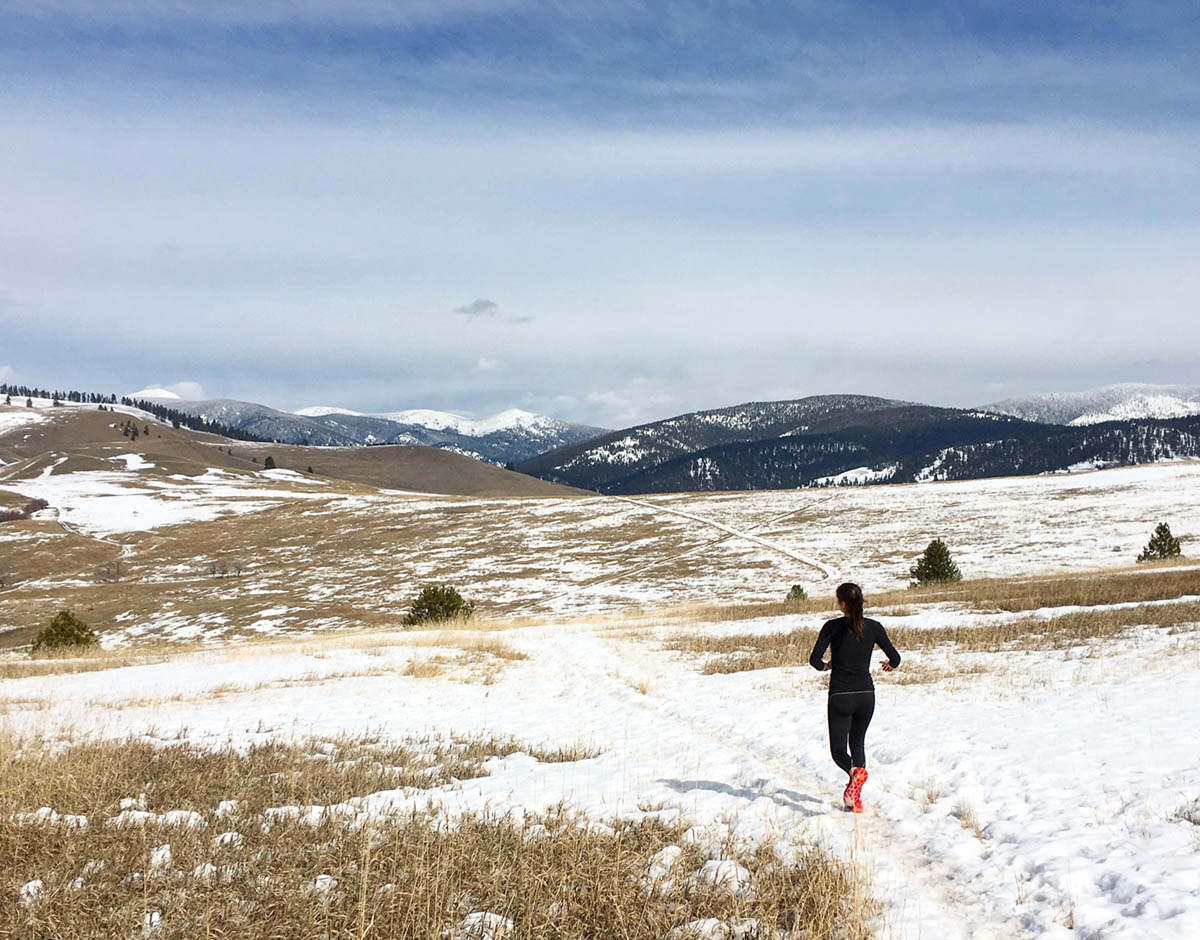 Image: Lione Clare, Missoula, MT
Helena, Montana | Skateboarding in Pine Ridge
"I recently moved to Montana to serve with AmeriCorps, hoping to make a difference in the lives of Natives in this area of the country. I also love [skate]boarding and had never heard of Levi's project until I watched this film. Now I hope to get assistance or spread the word about other skate park projects."

Missoula, Montana | The Mysteries
"Krystle Wright's film inspired me personally to take action for myself. I am an emerging photographer and although I do not think I would hang out of a helicopter to get a shot, her determination and photography style was something I could connect with and found inspiring. I plan to work harder (and maybe take a few more risks) to get photographs that are unique and that will help me gain exposure."
Evergreen, Colorado | How We Choose
"I left my Austria 13 years ago. I didn't have to leave; I chose to leave. The longer I'm gone, the more I miss it. We call it "fatherland," not "motherland" like in the movie. Now I'm starting to realize that you can't just replace your country. Once you leave, you are lost. You never totally fit in somewhere else. You will always be a foreigner. What I can do is to teach my children as much as possible about Austria. Not only the language, but also the culture and what makes it so special. I am appreciating it more now that I'm gone."

___

Wagner Custom Skis are hand-crafted in Telluride, Colorado, with fine precision and expert design to create a pair of skis that are uniquely yours. Wagner takes skiing to the next level by using their skier DNA fitting process to create a ski just for you and you alone. Wagner Custom uses each individual's body profile, skiing behavior and more to create a unique ski, ensuring you reach your highest potential on snow. You can also design your own graphics. Wagner uses only the best materials and assembles each pair of skis by hand in its 100-percent carbon-neutral ski factory in Telluride, Colorado. Wagner Custom Skis are valued at $1,200.