What's New at Mountainfilm 2019
New Reading Frenzy venue, The North Face in Elks Park, Mountainfilm Pitch Forum, more
Mountainfilm's 41st annual festival is on our doorstep; the event kicks off on Friday, May 24. As usual, it will bring four days packed with uplifting documentary films, presentations from some of the world's brightest, art exhibits, live music, intimate panel discussions, a Moving Mountains Symposium, free outdoor programming and more. But Mountainfilm also has a few new offerings in store — all aimed at making the festival experience better than ever for its audience. Here's what you need to know about what's new at Mountainfilm 2019:
MOUNTAINFILM PITCH FORUM
As part of its ongoing effort to support filmmakers, Mountainfilm is hosting its inaugural pitch forum in 2019. The festival has selected a batch of up-and-coming filmmakers who will have an opportunity to pitch their short film projects to a panel of content leaders in the outdoor industry. Representatives from companies like The North Face, Patagonia, Jansport and Vimeo will entertain the pitches — offering a major opportunity for emerging filmmakers to find support. The forum takes place at 10 a.m. Saturday at the Library. The event is free to the public after passholders are admitted.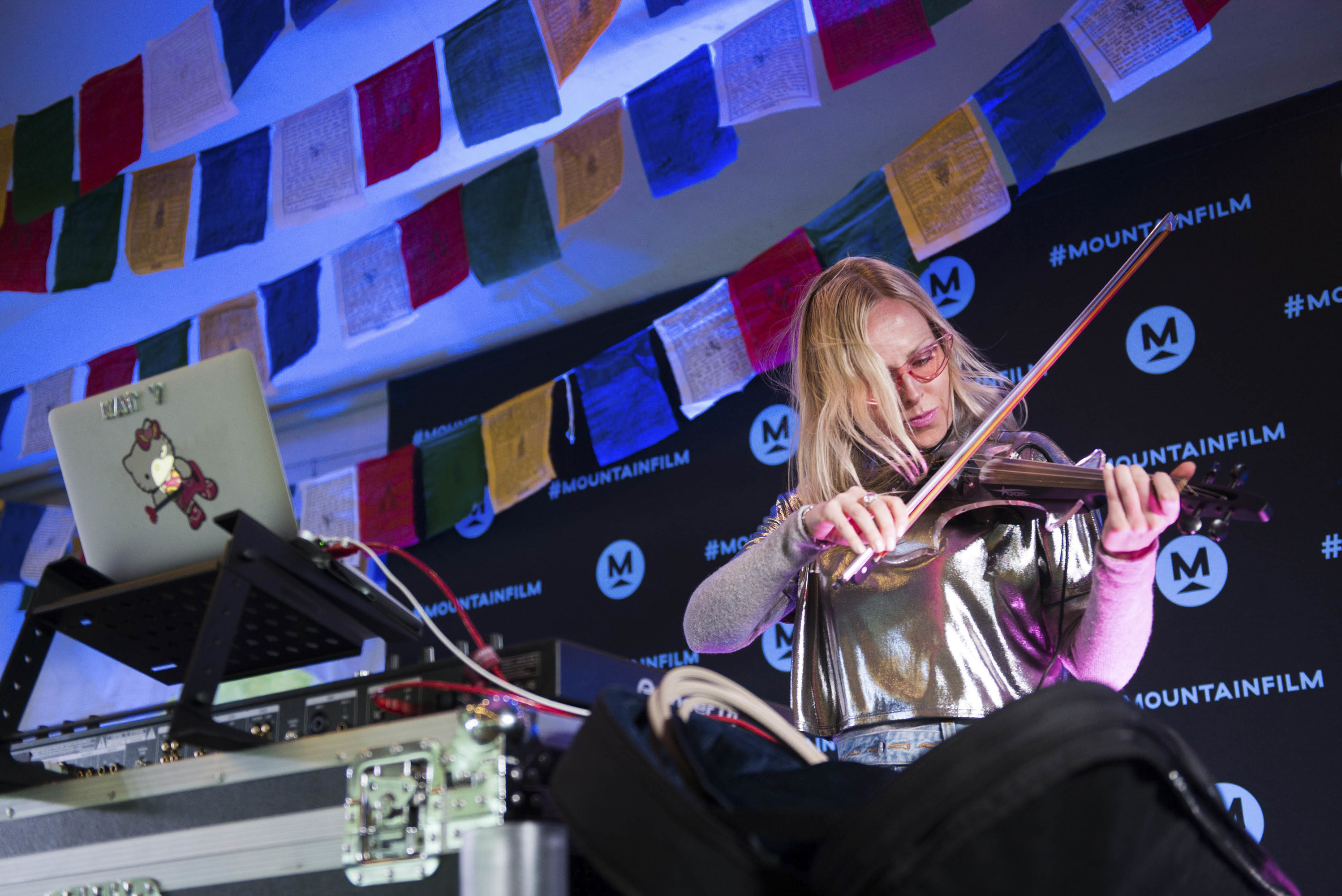 DJ Kat V will play at Mountainfilm's Saturday night party. [Courtesy photo]
THE NORTH FACE IN ELKS PARK
Mountainfilm's 2019 presenting sponsor, The North Face, will set up camp in Elks Park during the festival. Stop by their tents to meet North Face athletes like Savannah Cummins and Ian McIntosh, sign up for their Free-Range outings or learn more about the brand. The North Face team will lead two trips (of up to eight people) to climb, bike, hike or do a via ferrata on Saturday and Sunday. They will take place at 9:30 a.m. and 2 p.m. both days. Like all good outdoor adventures, these ones will be followed by happy hours.
HAPPY HOURS (AND A HALF)
Presented by TINCUP Mountain Whiskey, these new events will offer live and casual entertainment on Saturday and Sunday nights of the festival. Mountainfilm friend and dynamic host Timmy O'Neill will invite friends to join him on stage at the Liberty Bar for two evenings of performance. Saturday will feature a lineup of musical guests including buskers, members of The Raillery and more. Sunday night will feature mountain guide, Moth GrandSLAM champion and comedian Monte Montepare as well as local comedian Marissa Mattys. Both are from 5:30-7 p.m. at the Liberty.
A PARTY NOT TO MISS
Mountainfilm's Saturday night party moves back to the Telluride Transfer Warehouse this year, offering festival goers a chance to celebrate, catch up and dance the night away under the stars in a one-of-a-kind historic venue. The party starts at 8 p.m.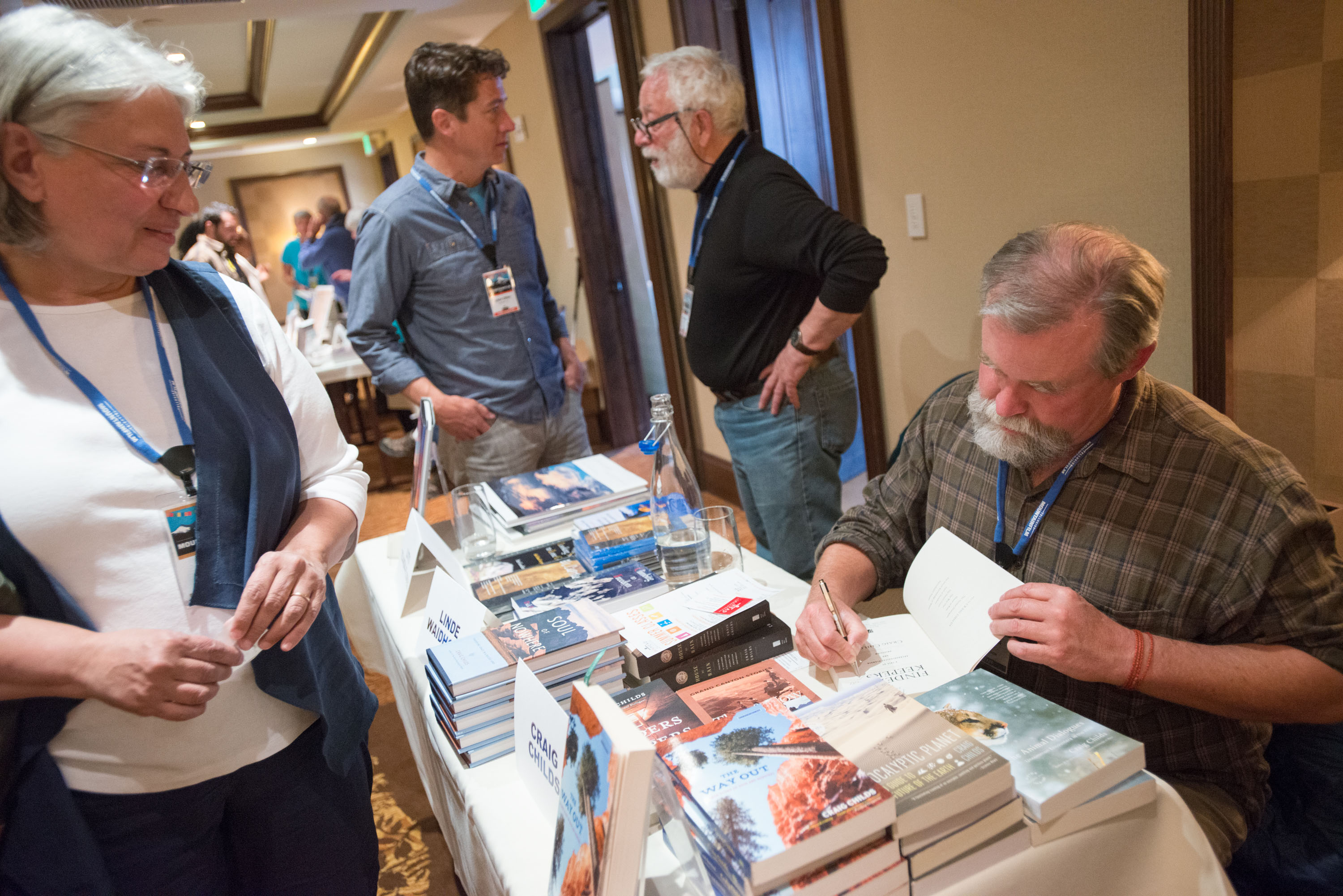 Mountainfilm's Reading Frenzy will move to the Ah Haa School in 2019. [Courtesy photo]
THE READING FRENZY'S NEW VENUE
Mountainfilm's annual book fair, where festival goers can stock up on signed copies of books by their favorite festival authors, is moving back to the town of Telluride this year. The Frenzy will take place on Sunday from 2-4 p.m. at the Ah Haa School. Mountainfilm authors like Robin DiAngelo, Pete McBride and Jim Herrington will be at their signing tables from 2–3 p.m.; signed books will be available from 3–4 p.m. and at Between the Covers Bookstore on Monday morning.
MORE FILMMAKER SUPPORT
Mountainfilm is committed to supporting the filmmakers whose content makes the festival such an incredible event. As part of that effort, this year the festival is offering cash prizes with all of its awards.
SPECIAL AWARD SCREENING
For those people who just can't get enough of Mountainfilm's movies, the festival will offer a screening of one of its award-winning films following Monday's Closing Picnic and Awards Ceremony in Town Park. That screening will take place at 4 p.m. at the Nugget; hang on to your passes if you plan to attend.
Mountainfilm's full 2019 schedule can be found here.