Remembering Doug Tompkins
By Lito Tejada-Flores, Co-Founder, Telluride Mountainfilm
"Doug was stubbornly idealistic, charismatically idealistic, totally committed to his impossibly grand goals of defending and preserving nature and undoing the harm that we are all doing."
Doug Tompkins was my longtime friend for over 50 years, a dear friend, a great friend and even in a roundabout way a friend of Mountainfilm, as well as a friend to trees and grasslands, to free-flowing rivers, to animals driven out of their native habitats and to the edge of extinction, a friend to nature, to our planet, to more friends than he knew he had. And now he is no longer here—yet still here. That's the way real friendship works.
Doug died after a kayak spill sent him and his companion into the icy water of Lago General Carrera, the biggest lake in Patagonia, after angry waves, stubborn currents and an implacable wind did their best to keep him from reaching shore and after another kayaker—another friend, Weston Boyles—bravely, unhesitatingly, refused to let him go, risked everything to bring him back, but couldn't quite because this lake, this weather, this crazy wonderful Patagonia was too strong. That, too, is the way real friendship works.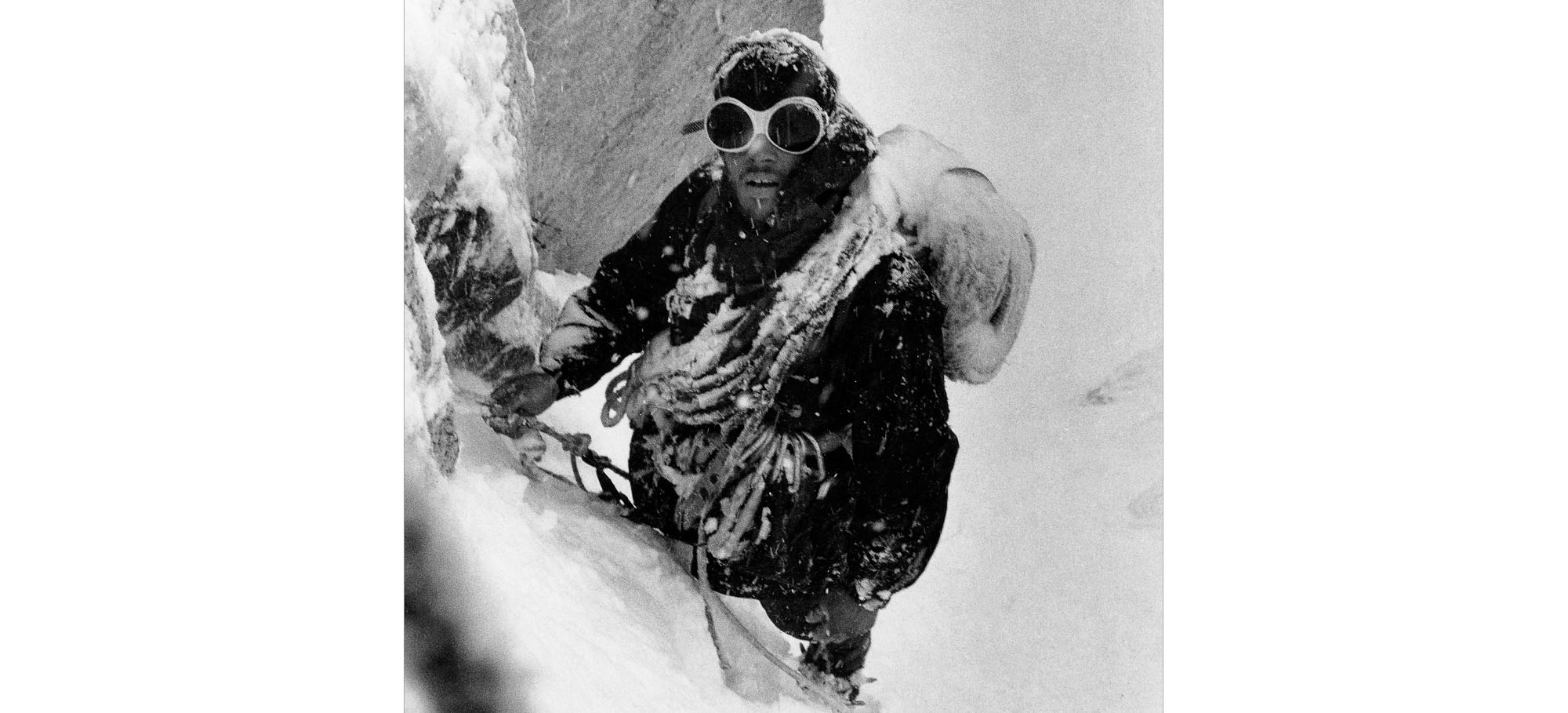 Tompkins on Fitz Roy, 1968
Doug was stubbornly idealistic, charismatically idealistic, totally committed to his impossibly grand goals of defending and preserving nature and undoing the harm that we are all doing. He couldn't stop, wouldn't stop. And look what he did: Doug and his wife Kris, working together as always, bought and preserved 2.2 million acres of stunningly rich natural habitat, creating parks and nature preserves and giving them to the people of Chile and Argentina in perpetuity, giving them back to the animals that belong there, giving them to us, giving nature back to nature, giving Patagonia back to Patagonia. That, too, is the way real friendship works.
The rest is a long story, better than a picaresque novel, endlessly full of exciting exploits, exciting details. Doug would always say, "No detail is small." And that's the way he lived—with attention to every detail, to every thing. But beyond his adventures, his first ascents, his first descents of wild rivers, beyond the revolutionary new ways he dreamed up to run a gigantically successful business—and then to spend the money the business created—beyond all the individual successes, the wild projects he realized—often against big odds—beyond all this there was—and still is—a bigger picture: a picture that put people back into nature, not over nature, as Doug tried to rebalance the books on a grand scale. It started, as it ended, in Patagonia. But Doug's energy took him beyond this special half-hidden corner of the world. Doug and Kris pursued the same ambitious conservation goals in northeastern and northern Argentina, inspiring people to follow the same path, or try to follow the same path, around the world. It was working and it still is. And that, too, is the way deep friendship works.
"He did what he could to make the world into the wilder place we all need. He did a lot, and he wasn't finished. We lost him way too soon. He left us so much and way too much still to do."
Doug was fearless. Just because something was difficult, improbable and unlikely, he didn't see why he couldn't pull it off and, generally, he did. His was a strange mixture of optimism and pessimism. He was clear-eyed about the eco-social crisis the world is living through. But somehow, in addition to preserving habitat and biodiversity, he saw his job as waking people up, calling for change, pushing for change right now. Many of the books he published are powerful textbooks for activists, urgent calls to shape up and take care of our planet—as though people could really pay attention and act.
When I first met Doug in the '60s, it was all about adventure—Yosemite granite, whitewater, surfing and travel—and a pretty grand adventure it was. But over the years, Doug's world and his worldview got bigger, just as Mountainfilm has gone beyond its original focus on outdoor adventure to look at a wider and more urgent world. Doug didn't hesitate, wasn't afraid of tough conclusions. He did what he could to make the world into the wilder place we all need. He did a lot, and he wasn't finished. We lost him way too soon. He left us so much and way too much still to do.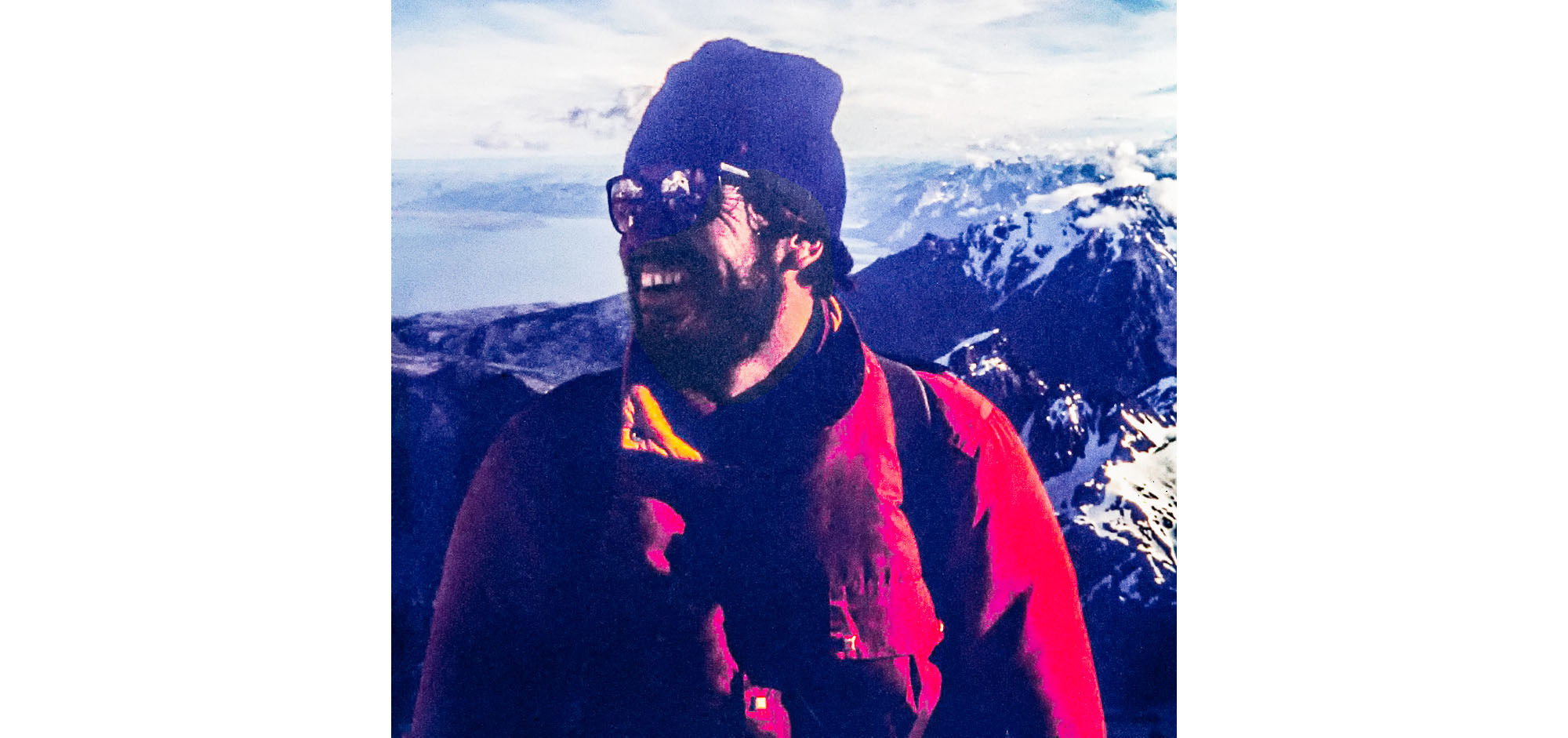 Suddenly, unexpectedly, out of the blue—the blue windswept Patagonian skies, the heartbreak blue of the lake—it was time to say goodbye. When such a demanding and rewarding friendship ends, saying goodbye comes down to saying thanks. But friendship like that doesn't end. We said goodbye at Doug's burial in the beautifully restored, historic cemetery of the Estancia Valle Chacabuco, soon to become Patagonia National Park:
Not enough time
Not enough time to save the planet
But he tried, made a good start
Not enough time to reseed all those grasses
But the hills are greener now
Not enough time to restore those jaguars
To their rightful place
But the world is a little wilder now
Not enough time for all his ideas
Plans and projects, schemes and dreams
But enough for the most important ones
Never enough time
But enough time to love Kris
Always enough time for friends
And enough time to change the world
Thanks Doug
Su tiempo fue poco
Poco para salvar el planeta
Sin embargo lo intentó, logró un buen inicio
Poco tiempo para sembrar esas hierbas
Pero ahora las lomas están más verdes
Poco tiempo para restaurar los jaguares
A sus debidos lugares, a su propio ambiente
Pero ahora el mundo es un poco más salvaje
Su tiempo fue poco para realizar todas sus ideas
Sus planes y proyectos, esperanzas y sueños
Pero sí, su tiempo fue suficiente para los más importantes
Nunca suficiente tiempo
Pero tiempo suficiente para amar a Kris
Su tiempo no fue poco para los amigos
Ni poco para cambiar el mundo
Gracias Doug
—Lito Tejada-Flores*
*In 1968, Doug Tompkins invited Lito Tejada-Flores to join him and Yvon Chouinard and a couple of other climbing buddies on a long road trip from Ventura, California, to Patagonia. "You can make a film of the trip," Tompkins told him with blind confidence, even though Tejada-Flores had never made a film. They set off, and six months later made the third ascent of Mt. Fitz Roy, a Patagonian giant, by a new route. The film he made from this climb led directly, and inevitably, to Telluride Mountainfilm. Years later, Tompkins and his wife Kris gave an eye-opening presentation at Mountainfilm about their unique conservation work in South America.