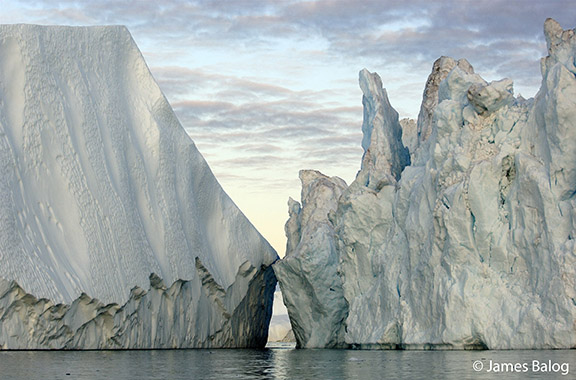 February 18, 2013
2013 Symposium Theme - Climate Solutions
Mountainfilm Announces Climate Solutions as Symposium Theme for 2013.
Journalist John Hockenberry, activist Tim DeChristopher, scientists Daniel Nocera and Terry Root among featured speakers.
---
Telluride, Colorado (February 4, 2013) – Record hot temperatures were recorded around the world in 2012, evidence of a planet that is heating up even more rapidly than expected by scientists. Against the backdrop of this disturbing news, Mountainfilm in Telluride will offer real hope by focusing its 2013 Moving Mountains Symposium on the key issue of climate solutions.
"This is the right theme for our symposium because climate change is at a critical historical juncture," said Mountainfilm Festival Director David Holbrooke. "At this point, we may still be able to stop the worst impacts, but only if we work together and move quickly. The momentum is there, and the time is now. This symposium will set the stage briefly — explaining climate change — but then the real focus will be on what we all can do to turn down the heat."
A variety of factors, from Superstorm Sandy to scorching temperatures across the U.S. to collapsing ice across the Arctic, have brought a renewed public attention to climate change. With President Obama's re-election, some political focus is now going toward this all-important issue. Many scientists believe that a reversal in the steady rise in global CO2 emissions can occur, but time is quickly running out before climate change spirals out of control.
Mountainfilm's Moving Mountains Symposium will feature a variety of speakers, including scientists, activists and philosophers who will examine a variety of climate solutions. "This program is exciting to build because there are so many different solutions — from earth-shaking ones to smaller, grassroots options — all of which are important if we're going to face down what is likely the biggest challenge to humanity in the history of the planet," said Holbrooke.
Award-winning journalist John Hockenberry, who looked closely at climate change deniers for PBS"S "Frontline," wil host the symposium. The speakers will be a wide-ranging group that includes: Nobel Prize-winning scientist Terry Root, from Stanford University, who worked on the IPCC panel on climate change; Harvard scientist Daniel Nocera, a speaker at Mountainfilm's symposium on energy in 2007, who has developed a revolutionary way to create energy by simulating photosynthesis; Jeff Goodell—another guest from 2007—who has written a book called How to Cool the Planet about geo-engineering; Auden Schendler, of Aspen Ski Company, who will discuss the effects of climate change on the ski industry if and what measures he is recommending for people who make their living from snow; and philosopher Kathleen Dean Moore who argues that we are at a "hinge point in history," and who has edited a book called Moral Ground: Ethical Action for a Planet in Peril.
Returning to Mountainfilm after serving time in federal prison will be activist Tim DeChristopher who will talk about how the American public needs to get more involved in this issue by using civil disobedience to put pressure on the federal government. DeChristopher, featured in the award-winning film, Bidder 70, will be making one of his first public appearances since serving time for disrupting a federal auction of oil and gas drilling rights on public land.
In addition to speakers, Mountainfilm's symposium will offer a mix of short films and other media. Holbrooke explained, "I want our audience to feel that they have never been to an event like this year's symposium. It will be educational and entertaining but, most of all, I want it to motivate people to be part of the solution because there's simply no time to lose."
About Mountainfilm: Established in 1979, Mountainfilm in Tellu­ride is dedicated to educating, inspiring and motivating audiences about environments, cultures, issues and adventures. Working at the nexus of filmmaking and action, its flagship program is the legendary Mountainfilm Festival—a one-of-a-kind combination of films, conversations and inspiration. Mountainfilm also reaches audiences year round through its worldwide tour, on Outside Television, with its online Minds of Mountainfilm interviews and in classrooms through its educational outreach initiative, Making Movies that Matter. Mountainfilm has the power to change lives. To learn more, visit the website. To join the conversation, please visit the blog, follow us on Twitter, and become a fan on Facebook.