Life Changing Performing Arts: An Interview with Students and Producer of Shakespeare High
As attendees of Mountainfilm 2011 can attest, Shakespeare High is a heartwarming story about the incredible power of theatre. Following California high school students as they prepare for a Shakespeare festival, the film tells the story of the competition itself, but the characters involved and the obstacles they encounter along the way.
Shakespeare High Producer Ronnie Planalp gives us some insight:
How did you decide to tell this story?

Ronnie Planalp: One of my producing partners, Brad Koepenick, was good friends with Kevin Spacey, our executive producer, who actually participated in the program when he was in high school at Chatsworth High. Brad had been speaking with Kevin as well as our director Alex Rotaru for years about the possibility of telling the story of the Drama Teachers Association's work with the students. Our other producer, Lori Miller, had worked with Alex and myself on our last film together and the project came together with all of us playing a role.  

What part about making this film impacted you the most?

RP: Seeing the students grow and change as a result of the theater playing such an important role in their lives. Arts education is critical, particularly in underserved communities.

Many students partake in this tournament, how did you choose the individual stories told in the film?

RP: We chose to follow three major strands of the competition, Midsummer Night's Dream, Othello, and Macbeth and shot a number of the kids performing these plays. As with any narrative structure, we had to make certain choices to form a through line in the story and get certain points across. We have many hundreds of hours of footage of other performances that we could not include in an 80 minute documentary.

When we screened the film in May, we were honored to welcome several of the characters in the film for a live performance of a Shakespeare scene. For MountainSummit in Aspen, Shakespeare High and the live performacen return. Students Tosh Hall and Oscar Hall will be on hand for a post-film discussion.

You've incorporated live performance into some of the screenings of this film, what has the audience reaction been to that?

RP: Simply remarkable! We had Tosh Hall and Oscar Fernandez perform at Mountainfilm in Telluride and received standing ovations for all the screenings. The kids were overwhelmed and frankly, so was the audience.  They believe they are actors, as Kevin Spacey says in the movie, and performing in front of these audiences and receiving that response is part of the reason.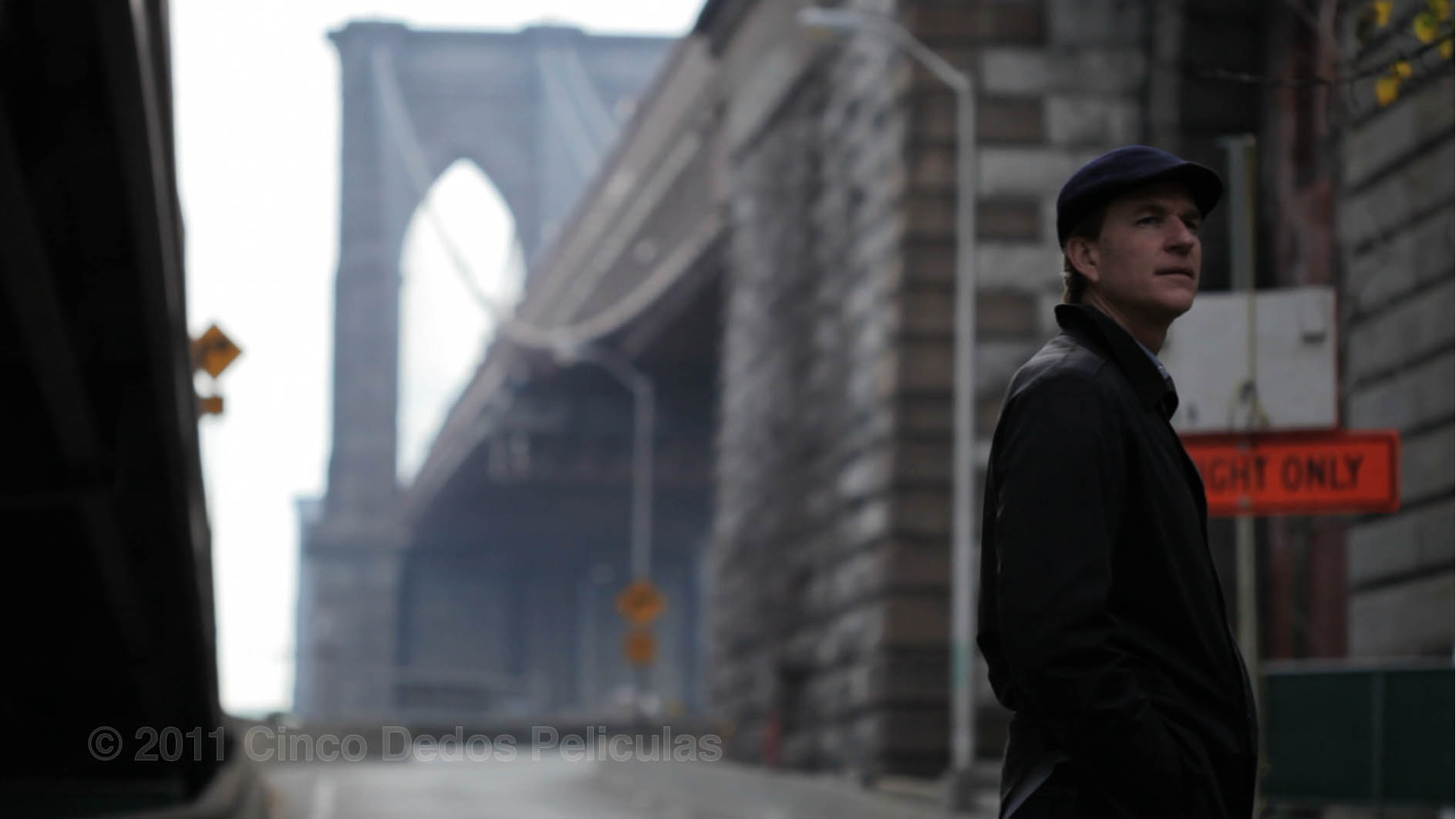 For MountainSummit in Aspen, the live performance returns, ad both Hall and Fernandez will be on hand for a post-film discussion. We caught up with them to get their input on the impact that drama and this experience has had on them.
What was your favorite part about taking part in this?

Tosh Hall: My favorite thing about being parts the DTASC drama festival was overcoming my fears of Shakespeare literature. Also creating a family bond with my teammates and drama teachers. Our teachers helped us grow so much and helped us become better people and better competitors as well as actors. This was my favorite because I realized who my real friends were. I also realized who actually believed in me and who was there when i need them the most.

Oscar Fernandez: Without a doubt my favorite part about taking part in Shakespeare High was sending the message to all viewers that anything truly can be achieved, despite where you come from and showing how vital it is to keep the performing arts, and arts in general, alive and thriving in our public school system. Shakespeare High shows us all how the arts can affect our lives in such a positive aspect. If it wasn't for the arts I wouldn't know who I was, am, or where I'm going. And that is what's so beautiful to me. The looks on people's faces when they see in this film just how much the arts can change a person's life. As I am writing this I'm in tears just discussing it, because the arts cannot be described in a few sentences or so. It is to me my life, it is what I breathe and sleep, and without it, I wouldn't know who I am. The arts must stay alive and this film will show all who watch, just why it is not an ordinary class or elective, but a lifestyle. And Shakespeare High displays all of this in such an inspiring manner. That without a doubt is my favorite part about being involved in this whole film, advocating the importance of the Arts and how it changes someone for the better.
 

There are a lot of famous plays and playwrights, why Shakespeare?

TH: I believe that Shakespeare is so fascinating. I think that Shakespeare is clever with his comedy which is more my strong suit. Like for example A Midsummer Night's Dream. Performing it with all its twists and turns within the story with your audience at the edge of their seat wondering what's going to happen next. Laughing because of what's going on. Kids from all ages understanding what's going on even though it's almost a different language from what we speak today. The audience get's so into it that they can't  take their eyes off of it. I believe that any playwright that has the talent to write something so mind boggling is something that I admire. I feel in love with Shakespeare. I really believe that Shakespeare is something that changed my life and many others around the world as well as my community.

OF: While although there are many untimely playwrights, William Shakespeare sticks out the most for the main reason that the man was able to take the simplest of concepts and turn it into something greater. His choice of words and depictions create such rich literature that no human could have ever of imagined. Now many people seem to have a "Shakes-fear", but in reality if you just analyze the big words such as "auspicious" then the literature becomes as beautiful and wondrous and simple as a children's story. The man was a genious and he set the bar for all playwrights in a manner that no one will ever be able to match. His literature is never ending and it will always be studied as long as great literature is appreciated. Now the question asked is "why Shakespeare?" The reason is because Shakespeare's work allows one to go in several directions and have many interpretations. That is why these Shakespeare Festivals are so fun and interesting because many people do the same works of his, but just in a different manner. This is where creativity and imagination flourishes.

What do you get from taking drama that you don't get from other classes in school?

TH: Drama is my life and I think about it all day at school. If I don't get good grades I cant be in plays or even go to drama festivals. Drama is really important to me. Without drama i most likely would have broken down in my life and just given up on everything. Drama has given me the motivation to keep going in school and in life outside of school. With Ms.Rosie and Mr.C on me and my teammates to get our education and get to school on time. That  was all the motivation I needed in high school to become a graduate of 2011. Years later after being in drama I got my high school diploma. Getting that was something that I could never see myself getting without the discipline and motivation drama gave me. I didn't start liking school that much until Drama came into my life. Other classes never gave me the motivation I needed to be successful like drama did.

OF: There are several things that one gets from taking Drama that you don't get in other classes, and the main one is having the ability to stand in front of a group of people with such confidence and poise that is only learned and taught through Drama. You also learn a lot about yourself in Drama such as how much you can take both physically and mentally. Drama pushes you to the point where you just want to quit some days because certain things may be too difficult to do, but this is where the real work begins. Having the want and will to continue when things get tough is where one will succeed in many ways, not just only in Drama, but in life.

What is the best thing about competing? What is the worst?

TH: Becoming  a successful actor is something that I've always wanted to be. It has been a dream of mine for so long. It is really hard to become one without the help and experience. Being a professional in the acting world as well as any other field is very competitive. The best part about competing is getting prepared for that competitive lifestyle we have in the real world. In competitions you learn how to take rejections better and the rejections help you grow and become better so you can get the job some where else. It also teaches how important it is to meet new people. The more people you know the support you get in being successful.

The worst thing about it is how bad it can get when you get too competitive. For example when I first started winning at drama tournaments I became really competitive. Winning became an addiction. I became more worried about winning. When I became worried I stopped having fun and I became a mean person when it came to treating my competition with respect. On a personal note that was the worst. But with the help of my drama coaches and teammates I stopped worrying and I started having fun. Having fun is more important to me because having fun is my secret to actually winning. I noticed when I didn't care about what people thought about me and when I didn't care about if I won. And I just went into each and every round to do my job. Having fun with a big smile on my face I became successful. I was nothing but a free performer make people happy with my performances. I love competition but I realized it's not the end of the world if you don't win. There is always something better waiting for me in the long run.

OF: The best thing about competing is being able to share your hard work with others and them sharing theirs with you. It is always fun to see different interpretations of certain things. Also competition makes everyone better because everyone wants to win just as bad as you do. Therefore, everyone is on the top of their game. What I personally like about competition the most is that it shows you who you really are and what you're all about. For example if you lose, instead of complaining about why didn't you win, appreciate the person that did win and ask yourself what did they do that you didn't. Then from there you will be ready for the next competition.

However, the worst part of competition is seeing people's hard work not being recognized as it should. In reality everyone is a winner, because everyone worked just as hard and they all wanted to win just as badly. Therefore that would be the worst part, that there is only "one winner." When actually, if you showed up, did what you had to do, and felt you did your best. Then in many ways you already won.
Shakespeare High screens at MountainSummit in Aspen on August 28, 2011.