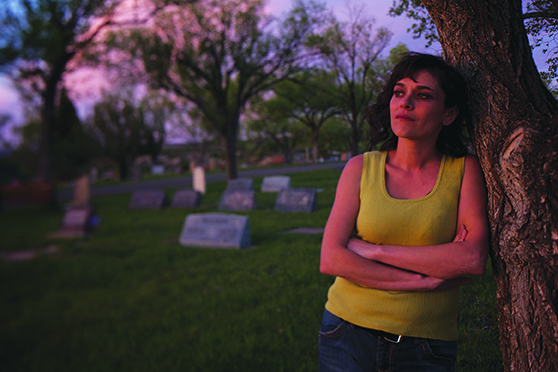 Uranium Drive-In
Year

2013

Country

USA

Duration:

70 mins
Overview
If you head out of Telluride approximately 50 miles to the northwest, you'll come to a cluster of small towns — Naturita, Paradox and the ghost-town of Uravan — which are collectively called the West End. These dusty, hardscrabble places are vastly different from comparatively plush Telluride, which has tourism to fuel its economic engine. Without such revenues in the West End, many locals there hope that a proposed uranium mill will provide the livelihood they desperately need. Given its potential health and environmental risks, however, the mill is controversial, both in the West End and in Telluride. Uranium Drive-In looks at this conundrum from both sides. Directed by Suzan Beraza, the film is different from her previous effort Bag It, which won the Audience Award at Mountainfilm in 2010. Don't expect an exposé on nuclear power: What you will see in this haunting, elegiac piece is the story of a dying town that is given one last chance — but at what cost?
A 2011 Mountainfilm Commitment Grant recipient.
Production Team
Director

Suzan Beraza
Festival Screenings
Featured in the 2013 Mountainfilm Festival.
Stream Film Online
This film is available online using the following streaming platforms: