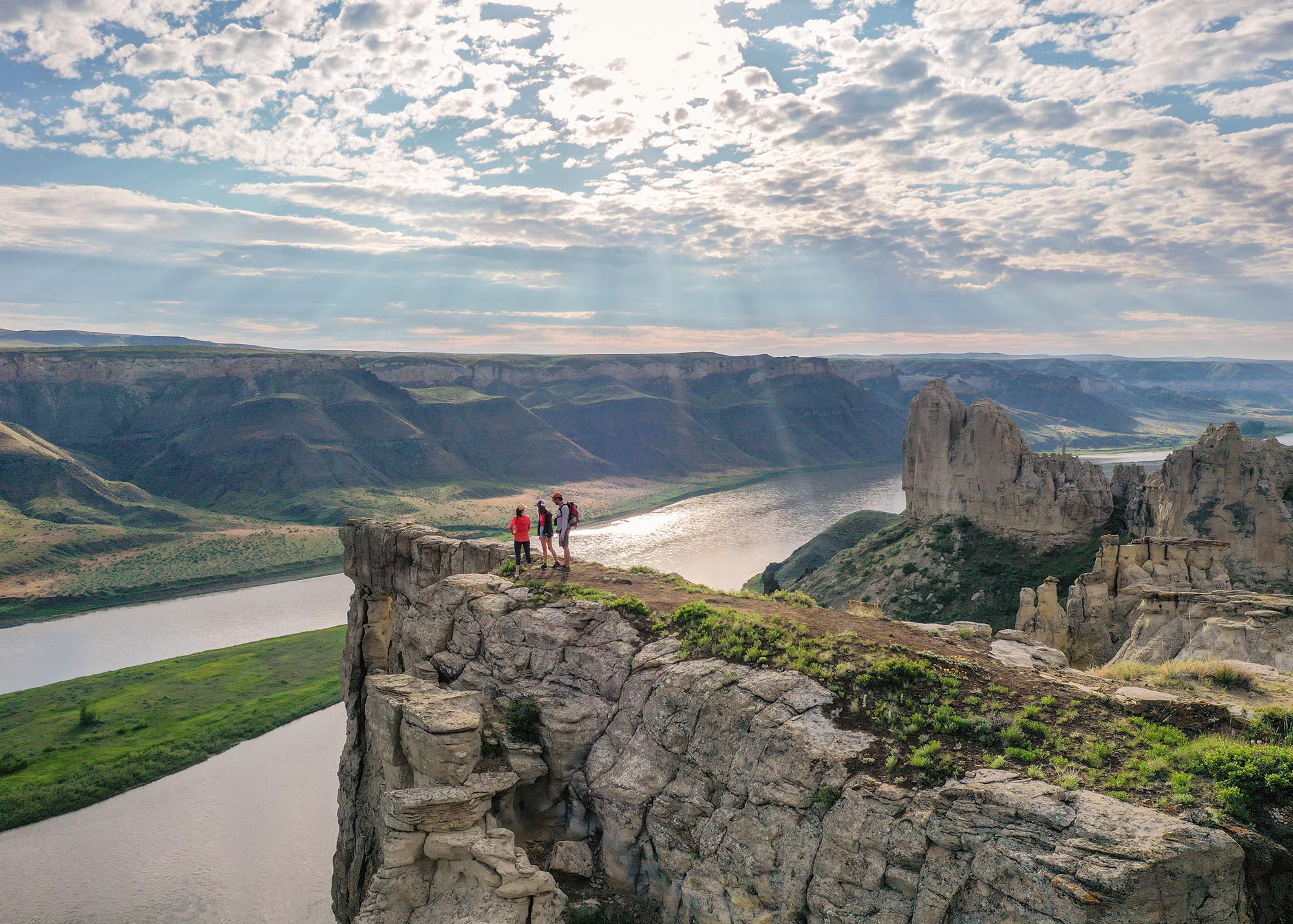 Through the Breaks
Year

2020

Country

USA

Duration:

10 mins
Overview
A float down the Upper Missouri River in eastern Montana reveals a spectacular, remote and unspoiled prairie landscape, whose preservation is the work of the American Prairie Reserve. The organization's mission is to create the largest nature reserve in the continental U.S., and this film serves the same purpose — showing the audience why this place matters. For boatbuilder Jason Cajune, the river trip carries on a family tradition; he grew up on drift boats in Glacier National Park, operated by his parents. As a boatbuilder, Cajune says, "I'm really just sort of a caretaker of an idea that came before," a succinct definition of conservation itself.
---
North American Premiere
Production Team
Director

Tom Attwater

Producer

Tom Attwater

Editors

Tom Attwater
Lane Brown
Film Contact
Tom Attwater
Festival Screenings
Featured in the 2020 Mountainfilm Festival.
Take Action
Do you feel inspired, amazed and moved to act?
If you would like to learn more or to take action, please follow these links to see what our partner organizations are doing.
Let's help create a better world.
American Prairie Reserve
American Prairie Reserve's mission is to create the largest nature reserve in the continental United States, a refuge for people and wildlife preserved forever as part of America's heritage. APR is working to connect and restore more than 3 million acres of grasslands of Montana's Great Plains. By building off existing public land – including the Upper Missouri River Breaks National Monument – the project seeks to transform into a seamless prairie ecosystem.
Learn More

about American Prairie Reserve