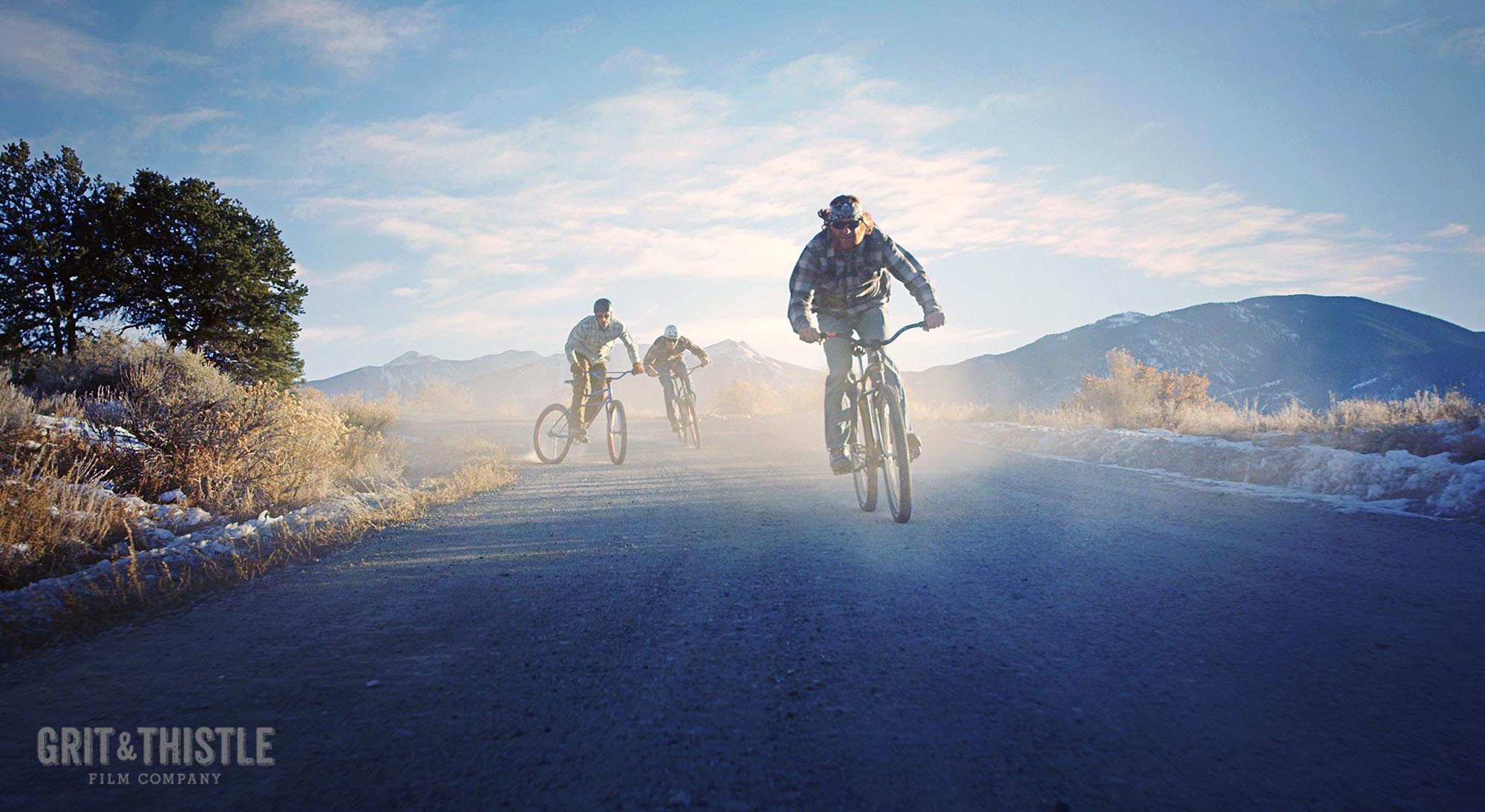 The Rider & The Wolf
Year

2015

Country

USA

Duration:

65 mins
Overview
Mike "The Bike" Rust was a seminal figure in the history of mountain biking. His innovative bike frames helped further the sport, and his imaginative approach and enthusiasm busted the limitations of what could be done on two wheels. The Mountain Bike Hall of Fame cyclist was also one helluva rider.
But as he grew older, the uncompromising individualist grew weary of Salida, Colorado's, growing population, so he sold his share of the famed Colorado Cyclery bike shop and retreated to the wild and stark San Luis Valley, where he built a rambling home on a patch of high desert and carved out a quiet existence. Then, one day in March of 2009, Rust vanished after a confrontation on his property. The Rider and the Wolf (A Mountainfilm Commitment Grantee) examines the life of a visionary cyclist, chronicles the eerie circumstances of his disappearance and probes the question: What happened to Mike Rust?
Production Team
Director

Nathan Ward
Festival Screenings
Featured in the 2015 Mountainfilm Festival.