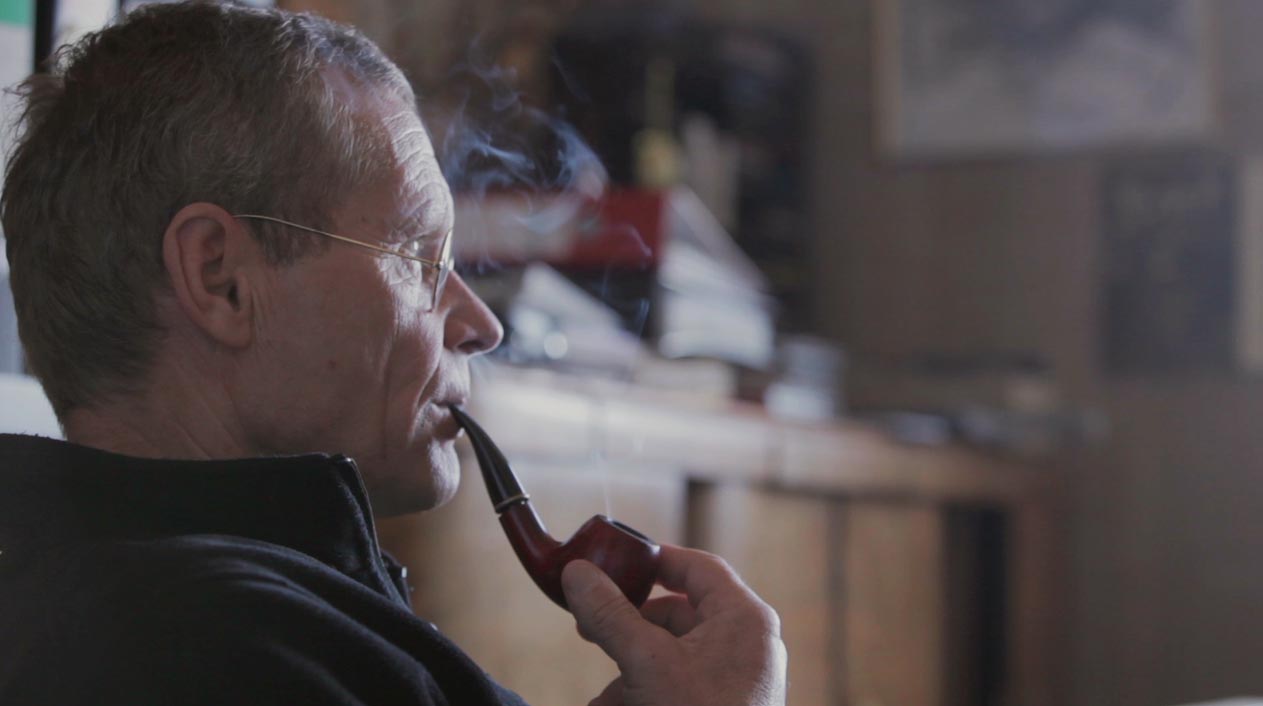 Seele aus Stein
Year

2014

Country

USA

Duration:

6 mins
Overview
This short film is a meditation on fear — the particular fear that comes from that wholly unnatural and exhilarating act of climbing upward from the safety of firm ground.
Seele aus Stein (German for "Soul of Stone") finds Bernd Arnold in his 67th year as he reflects on a life that has seen nearly 1,000 first ascents and a lifetime dedicated to the intoxicating pursuit of the truths found on steep stone. Long before climbing entered the popular consciousness and Alex Honnold's free soloing adventures in Yosemite garnered attention from the mainstream media, there was Arnold.
Before major climbing sponsorships and magazine covers, Arnold climbed steep rock faces without ropes, without a chalk bag, without shoes, without sponsors, without any pomp and circumstance. Why? Because there was vividness and meaning in that narrow space between life and death. And that was everything.
Production Team
Director

Taylor Zann
Festival Screenings
Featured in the 2015 Mountainfilm Festival.