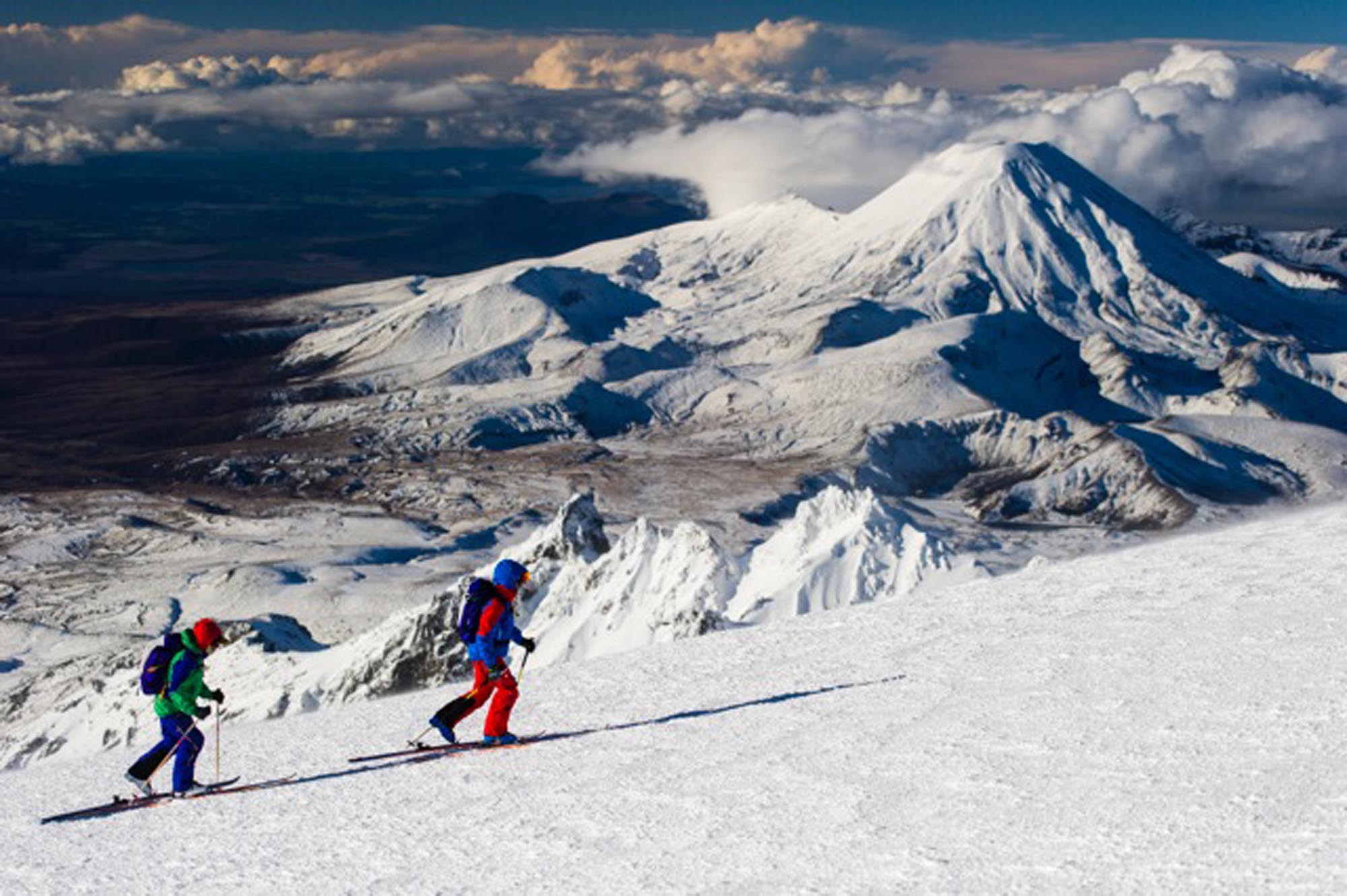 Ruapehu
Year

2015

Country

USA

Duration:

10 mins
Overview
Out of the Central North Island of New Zealand rises a trio of volcanic mountains — Ruapehu, Ngauruhoe and Tongariro — so sacred in the formation narrative of the M?ori people that the firstcomers to the island averted their gazes from the flanks of the snow-covered peaks out of deference.
The mountains lie within Tongariro National Park, the fourth national park ever established in the world and one that was created explicitly to protect the sacred beauty of the volcanic peaks. Today, they are the site of popular ski resorts with lifts carrying hundreds of eager skiers to the snow.
Salomon skiers Josh Daiek, Chris Rubens and Mike Douglas wanted to be counted among those making turns on the still-active volcanoes. But these mountains don't relinquish their spoils easily.
Production Team
Director

Mike Douglas
Festival Screenings
Featured in the 2015 Mountainfilm Festival.