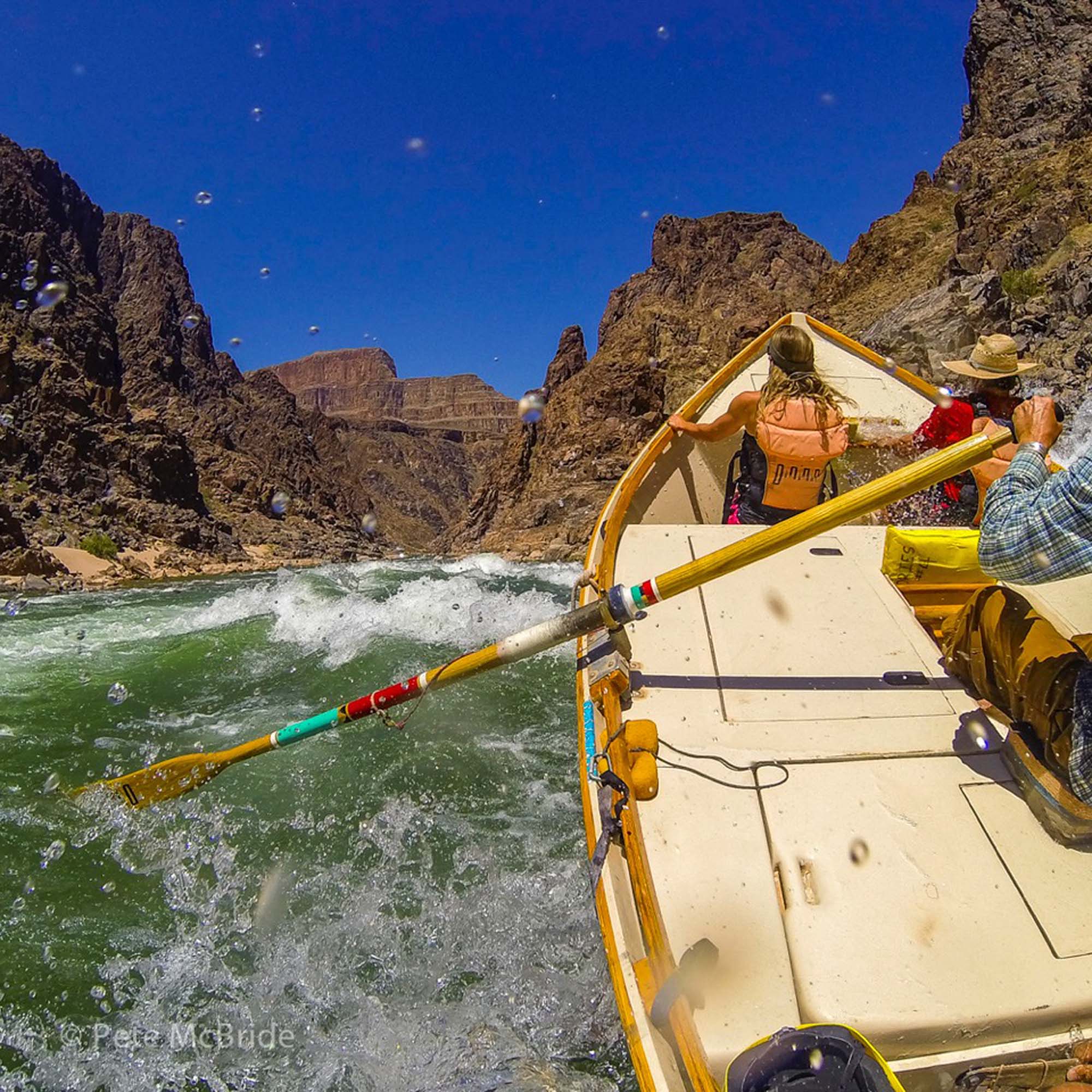 Martin's Boat
Year

2015

Country

USA

Duration:

24 mins
Overview
Before he passed away in December of 2014, Martin Litton helped save what's left of the wilderness in the American West, most notably the Colorado River and Grand Canyon. His efforts preserved a wilderness experience worth quitting your day job. Any job. Unless your job is to row a dory down the mighty Colorado River through the national park. In that case, you've got best job in the world.
Martin's Boat floats us down the giant hole in the ground known as the Grand Canyon with Duffy Dale, boatmaker and boatman for the river guide company Grand Canyon Dories, which was Litton's creation. Duffy built a dory called Marble Canyon in honor of Litton, and it's her maiden voyage down the river.
Along the way, the film celebrates the legacy of Litton, a larger-than-life man, fierce protector of wilderness, legendary boatman, eloquent writer and influential activist.
Production Team
Director

Pete McBride
Festival Screenings
Featured in the 2016 Mountainfilm Festival.