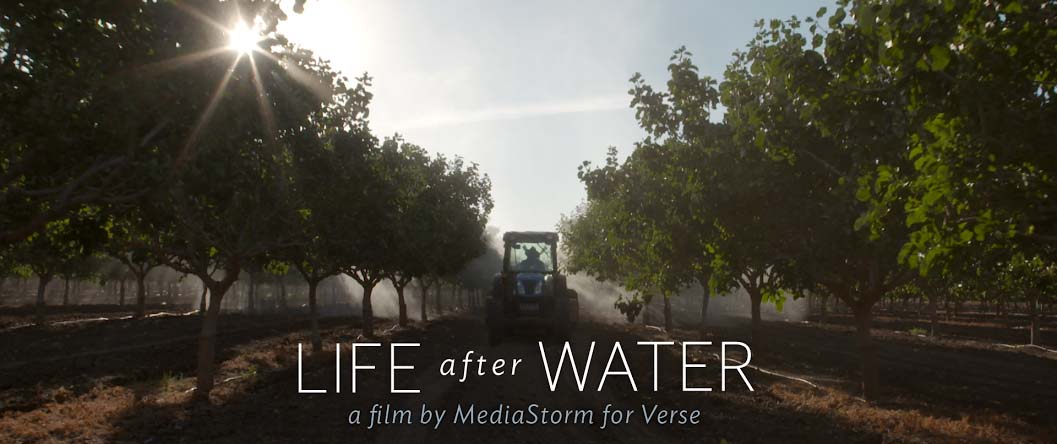 Life After Water
Year

2015

Country

USA

Duration:

10 mins
Overview
Californian farmer Jesus Ramos was born in Mexico City and migrated with his family to the U.S. for a better life. He picked oranges in his youth and worked his way up to owning a 140-acre orange farm. As extreme drought wreaks havoc on the American West, Ramos finds himself on the front lines of a water shortage that threatens the future of his farm, his family and his community. Ramos' condition mirrors that of many farmers in California's once-fertile Central Valley. "Water — it makes life. Water disappears; the labor disappears. Water disappears; my farming disappears," Ramos says. "Do you question your faith, your belief in God when you see these things? I try not to, but your tone changes whenever you talk to him. 'Hey, you're pushing a little hard, no?'"
As agricultural communities struggle while big coastal urban centers boom, farmers are cutting their losses and beginning to think about life after the fields.
---
Director: Andrew Michael Ellis
Cinematography: Andrew Michael Ellis, Alex Miskei, Ryan Youngblood
Editor and Producer: Andrew Michael Ellis, Eric Maierson, Brian Storm
Executive Producer: Brian Storm
Production Team
Director

Andrew Michael Ellis
Festival Screenings
Featured in the 2016 Mountainfilm Festival.