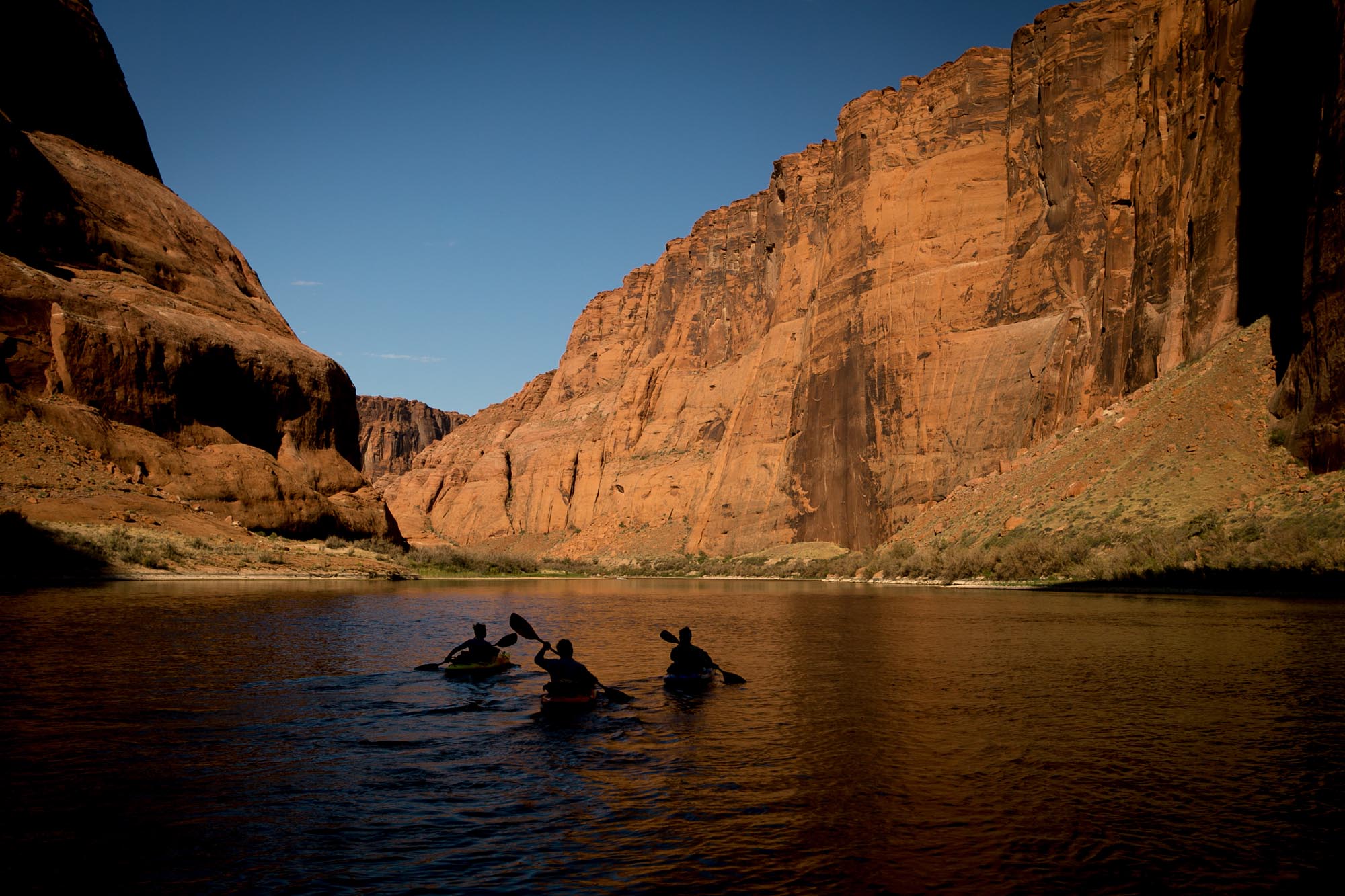 Les Voyageurs Sans Trace
Year

2015

Country

USA

Duration:

84 mins
Overview
Although Everest still beckoned, the Earth's poles had been visited and the golden age of exploration was in its twilight by 1938. That year, three young adventurers from Paris decided to float the Colorado River in the wake of John Wesley Powell's famed expedition. In doing so, newlyweds Bernard and Genevieve de Colmont and their friend Antoine de Seynes became the first to kayak the Green and Colorado rivers, pioneering a new age of adventure travel (although they could not have known it).
Seventy-five years later, American Ian McCluskey stumbled upon a plaque in Wyoming commemorating the French expedition. Intrigued, he decided to learn more about the adventurers, and after finding their journals, photographs and 16mm film (some of the first-ever color film) he decided to retrace their route.
Les Voyageurs Sans Trace tells the story of parallel river trips. Between 1938 and 2012 much changed on the river. And much remains the same, including wild unknowns, overwhelming beauty and explorers documenting their journeys.
Production Team
Director

Ian McCluskey
Festival Screenings
Featured in the 2015 Mountainfilm Festival.