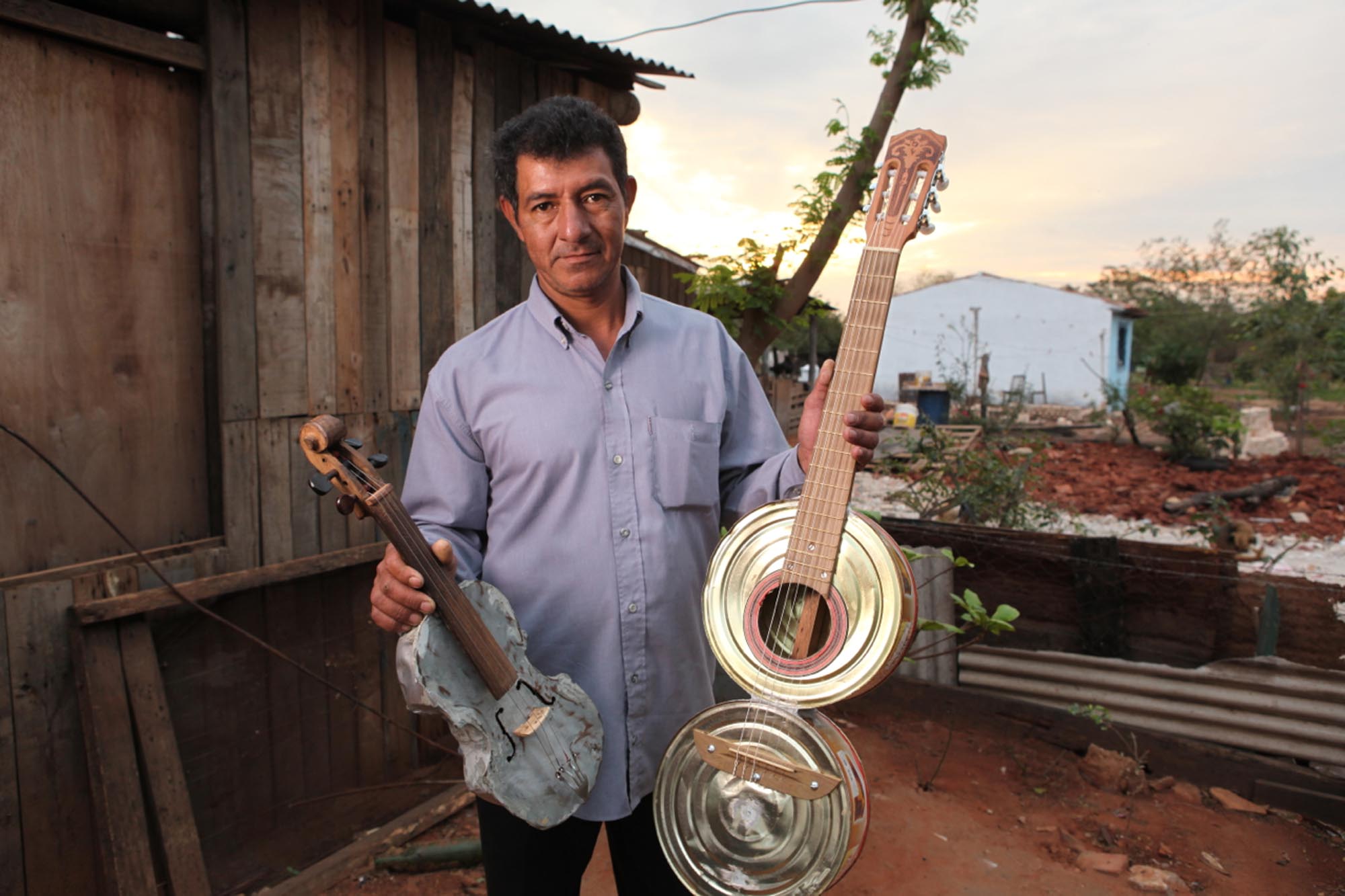 Landfill Harmonic
Year

84

Country

USA

Duration:

84 mins
Overview
In 2009, filmmakers Alejandra Amarilla and Juliana Penaranda-Loftus set out to make a movie about the plight of impoverished children in Paraguay. They discovered a children's orchestra in the slum of Cateura, located on a floodplain adjacent to the Asuncion city landfill.
The Recycled Orchestra was the creation of an idealistic environmental engineer, Favio Chavez, who arrived in Cateura to work at the landfill but soon diverted his energies to teaching music to the children of the families who survive by raking through trash for salvageable materials. Most amazingly, Chavez worked with one of the Cateura landfill workers, Nicholas "Cola" Gomez, to fashion serviceable musical instruments out of trash.
In the course of filming Landfill Harmonic, the filmmakers drew attention to the orchestra, which then became an international media sensation that was invited to perform in Brazil, North America and Europe. In effect, the filmmakers dramatically altered the trajectory of this real-life Cinderella story by reporting it.
Landfill Harmonic testifies to human ingenuity in the face of what should be insurmountable obstacles and the beauty that can emerge from the unlikeliest setting.
Production Team
Director

Brad Allgood Graham Townsley
Festival Screenings
Featured in the 2015 Mountainfilm Festival.
Stream Film Online
This film is available online using the following streaming platforms: