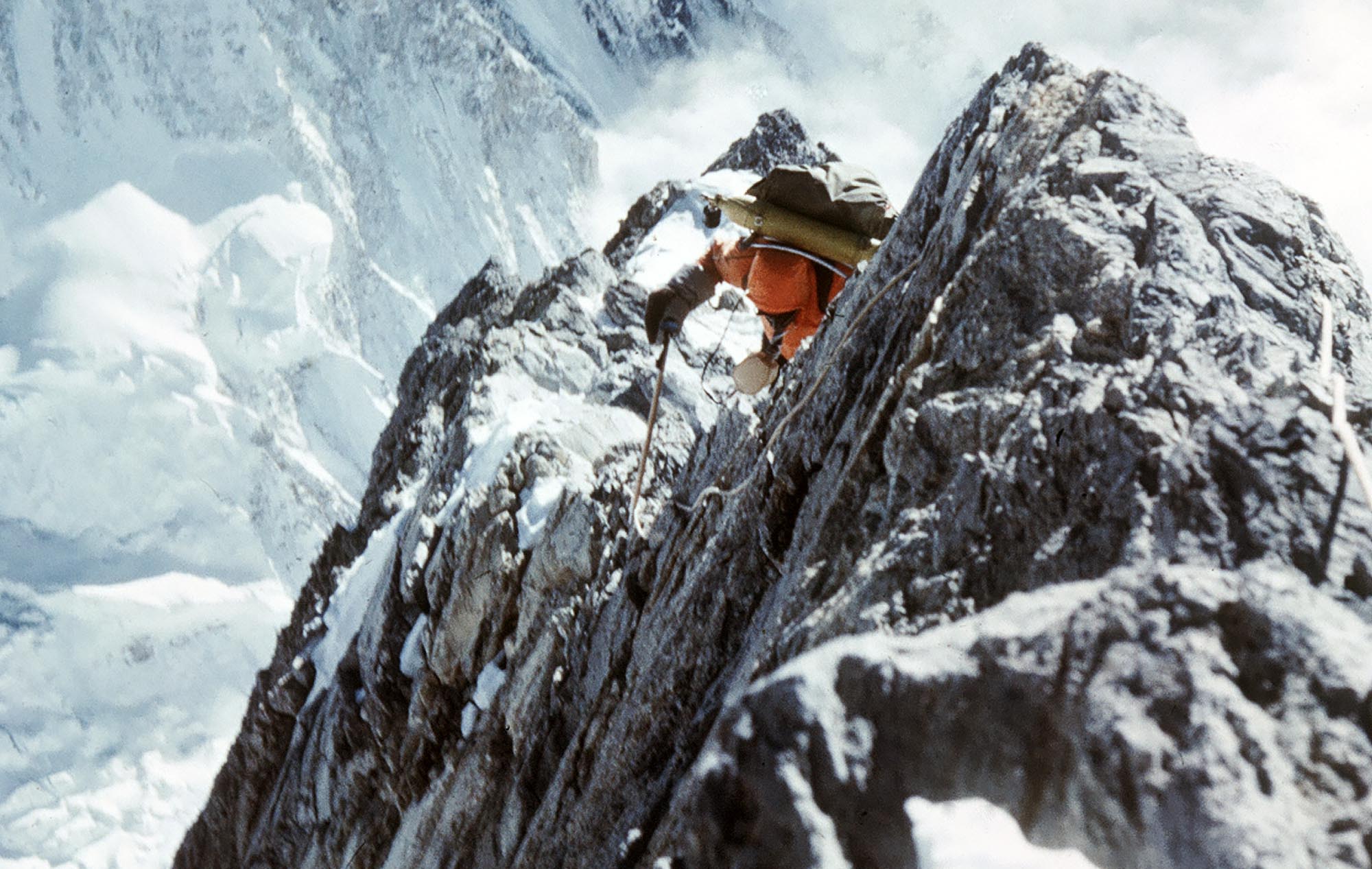 High & Hallowed: Everest 1963
Year

2013

Country

USA

Duration:

50 mins
Overview
In May of 1963, a team of brave Americans assembled on Mt. Everest in an effort to be the first from the U.S. to stand atop the world's tallest mountain. Jim Whittaker summited on May 1, planting the American flag for his teammates to see when they reached the top. Whittaker had climbed the traditional South Col route, but two of his comrades — Tom Hornbein and Willi Unsoeld — attempted the daunting, and previously unclimbed, West Ridge. (The duos success is considered one of the most daring climbs in history.) High & Hallowed is primarily the story of the Americans on Everest 50 years ago, but it also incorporates a modern-day attempt on the West Ridge in 2012. The team of Charley Mace, Jake Norton, David Morton and Brent Bishop (son of Barry Bishop, one of the photographers on the 1963 expedition) try their luck, but given the hideous conditions in the Hornbein Couloir, their attempt is unsuccessful. This film, directed by Morton and Norton, mixes the present and past skillfully to tell a tale that spans five decades.
Production Team
Director

Jim Aikman David Morton Jake Norton
Festival Screenings
Featured in the 2013 Mountainfilm Festival.