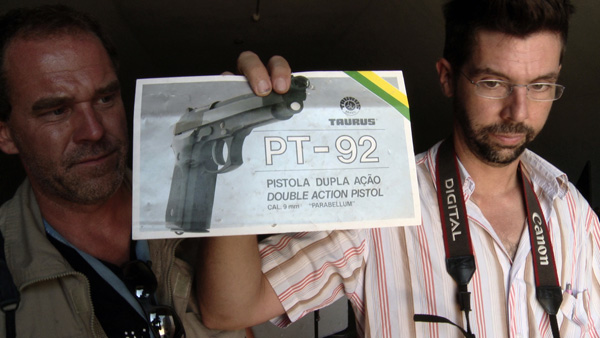 E-Team
Year

2014

Country

USA

Duration:

88 mins
Overview
Human rights crises can erupt so suddenly that they catch people off-guard. That's where the Emergencies Team — or E-Team — of Human Rights Watch comes in. They are tasked with uncovering evidence that will show the rest of the world what actually takes place in such hotspots as Libya or, most recently, Syria. In this trenchant documentary, filmmakers Katy Chevigny and Ross Kauffman (Born into Brothels, Mountainfilm 2005) follow four members of this squad of human rights investigators into one hell hole after another to expose the searing truth. In the process, we learn that there are staggeringly brave men and women who go to the front lines to preserve the human rights of countless people they never meet.
Production Team
Director

Katy Chevigny Ross Kauffman
Festival Screenings
Featured in the 2014 Mountainfilm Festival.