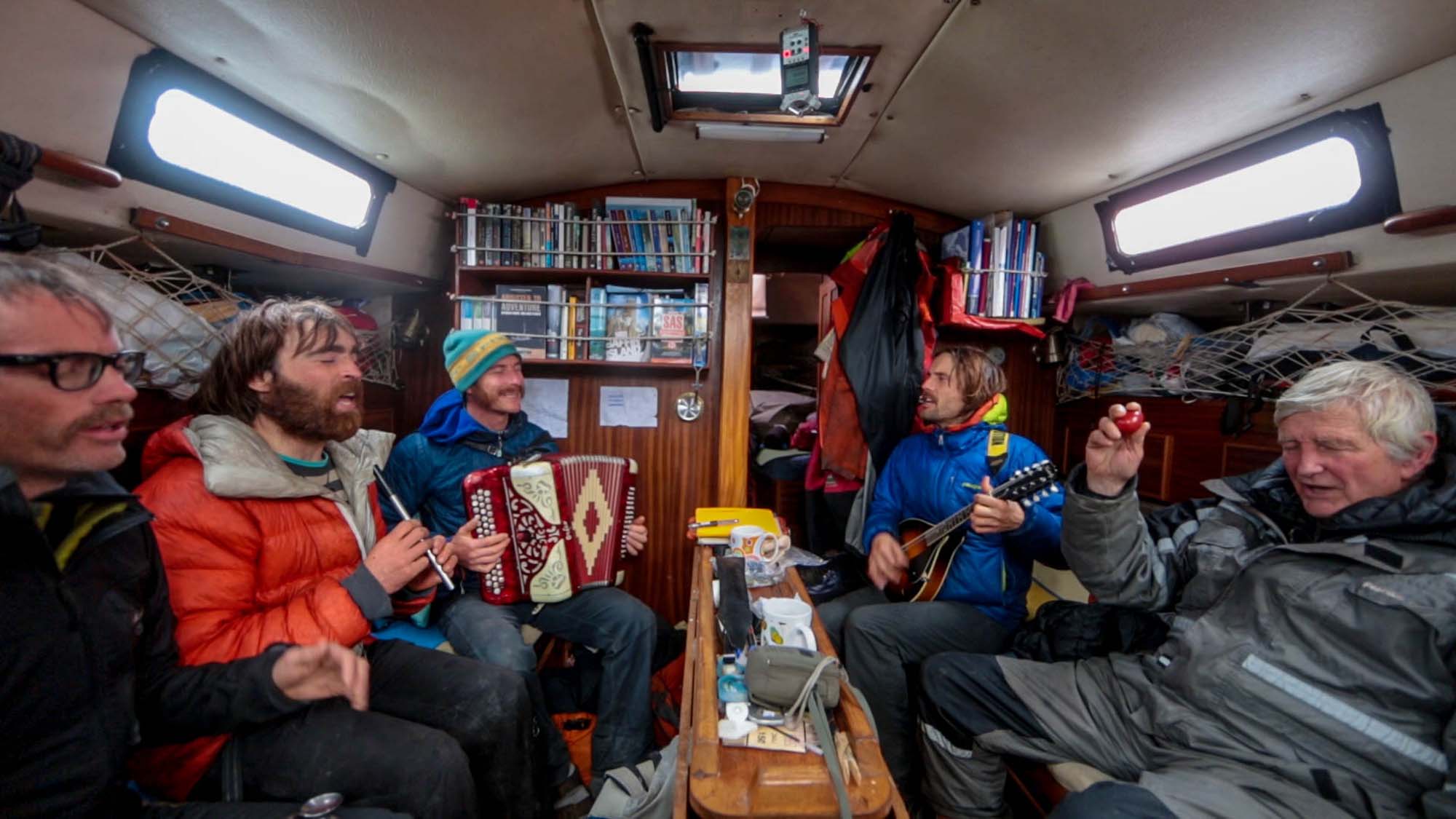 Dodo's Delight
Year

2016

Country

USA

Duration:

25 mins
Overview
A tiny sailboat named Dodo's Delight bobbing through mountain-size waves and ducking icebergs in the Arctic. A band of scraggly and slightly malodorous climbers from all corners of the Earth, armed with instruments and climbing ropes. A Scottish septuagenarian captain wont to nod off at any moment. And a mission: to sail from Greenland to Baffin Island in search of virgin walls to climb.
These are the ingredients of Dodo's Delight, a new film from REEL ROCK that combines the rollicking existence of life at sea with musical interludes, total unknowns and some incredible rock walls. The result is the epitome of adventure.
Production Team
Director

Sean Villanueva O'Driscoll
Festival Screenings
Featured in the 2016 Mountainfilm Festival.