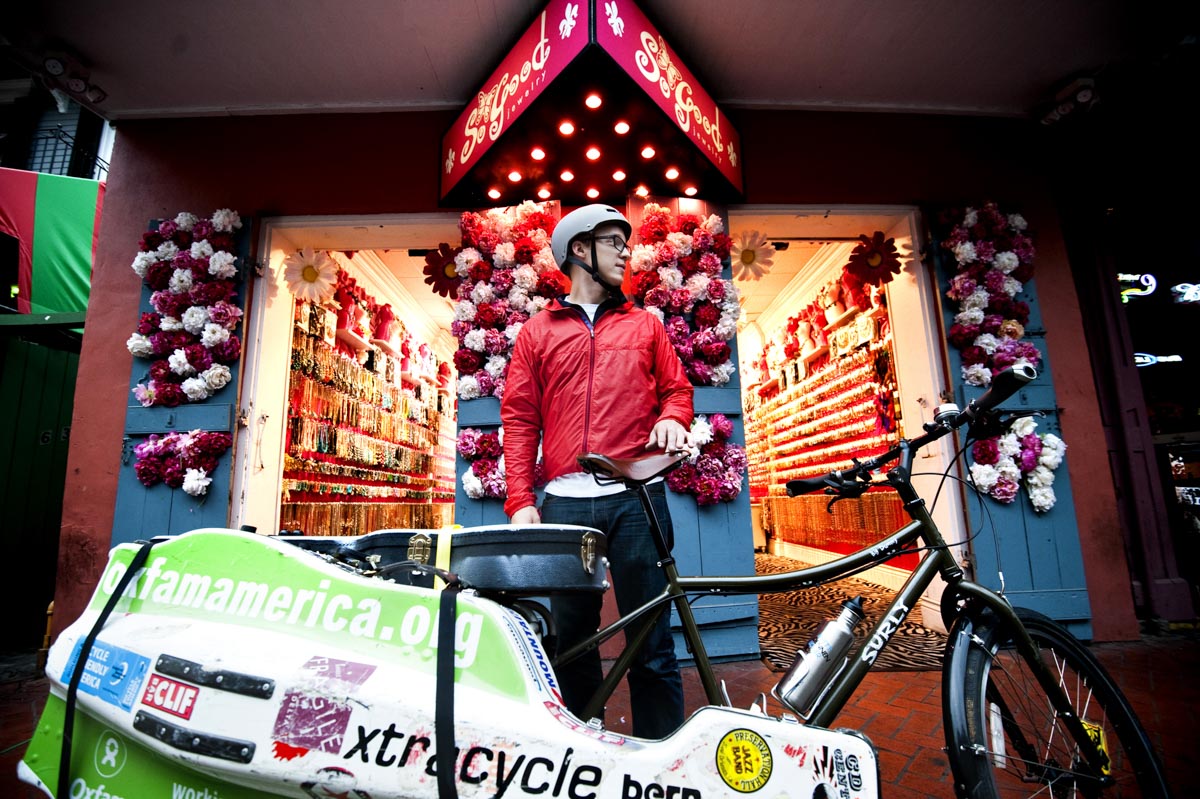 Ditch the Van
Year

2017

Country

USA

Duration:

10 mins
Overview
Cellist, singer-songwriter and political activist Ben Sollee spent a lot of time on whirlwind tours, flying over and driving through America's towns and cities. He was becoming burnt out, and his health was suffering. So he bought an Xtracycle cargo bike, strapped his cello to it and set off on a five-year, 5,000-mile journey. His Ditch the Van Tour brings hardships, like broken wheels, tornadoes, unfriendly motorists, and takes twice as long for half the money as a traditional tour. But it also offers meaningful experiences and a more human pace of life in a frantic world, allowing Sollee time to ponder the big questions, such as: What is worth sacrificing? And what story is he trying to tell?
Production Team
Director

Kyle Romanek Mallory Cunningham
Festival Screenings
Featured in the 2017 Mountainfilm Festival.